Confirmed:
Full stadiums to return on March 20th
By Peter Vice @ViceytheSS
As expected, Germany's federal government and representatives from all 16 states in the Bundesrepublik have agreed upon a concrete date to official terminate deep protective measures related to the ongoing COVID pandemic. 

That date shall be March 20th, 2022.

For football fans, that translates to full stadiums across the country once again for the first time in just over two years.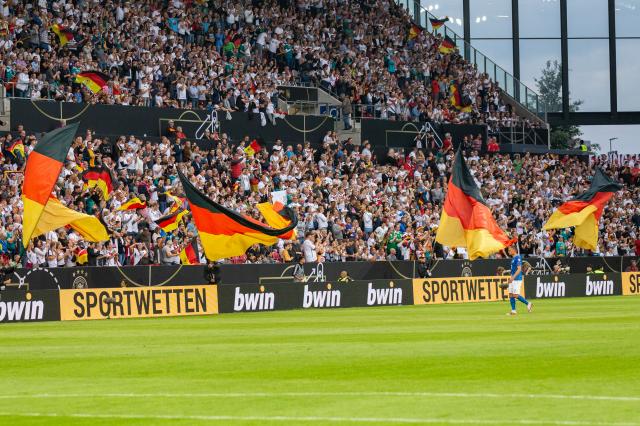 Photo: Steffen Prößdorf, CC BY-SA 4.0

A German federal state summit meeting adjourned on Wednesday having found agreement on a final date to finally terminate all COVID-related deep protection measures in the country. While there will be widespread relaxations in the coming weeks, March 20th 2022 stands as the historic date that public life in Germany will no longer be constrained by crowd restrictions. 


Barring a change of course, this should be the date when stadiums, concert halls, and public festivals may once again all operate at full capacity. The 2021/22 German Bundesliga will be concluding its 27th round on that date, meaning that the three Sunday fixtures (Frankfurt at Leipzig, Leverkusen at Wolfsburg, and Borussia Dortmund at FC Köln) may take place at maximum capacity. 

As it stands, however, the first football match to take place in front of a full house will be the German national team's test fixture against Israel at the PreZero Arena in Sinsheim. The Bundesliga will be on hiatus at the end of March for the international break, resuming on April 2nd.

In-between now and the target date, restrictions will be gradually relaxed. The governing regime and state representatives agreed that the nationwide capacity cap may be raised to 25,000 (or 75 percent capacity) on March 4th. Ostensibly, states and municipalities can then increase capacity further up until the target date. 

"Most of it will be so that there are hardly any restrictions at all," German Chancellor Olaf Scholz (SPD) noted when announcing the agreement, "but basic protective measures will continue." 

The "basic protective measures Scholz refers to include masks, hygiene concepts, and vaccine/testing verifications. 


"All the states agreed that we need basic protection to keep the numbers from rising again," North Rhine Westpahlia Minister-President Hendrik Wüst noted. 

The last Bundesliga round to take place before full stadiums of live spectators was the 2019/20 campaign's 25 round on the weekend from March 6th to 8th, 2020.



Related stories