Bundesliga relegation battle:
Everything you need to know about the runners and riders
By Ben Sully @SullyBen
With six games left to play, the fight to remain in the top flight is heating up. So with that in mind, it seemed a suitable time to take examine the sides that are currently battling it out to remain at the top table in Germany.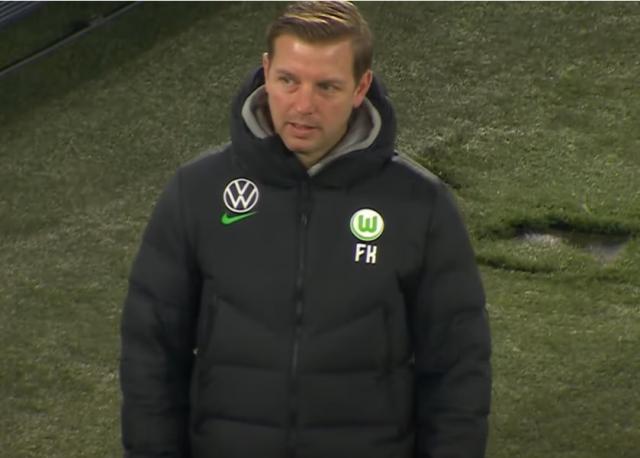 13th position: Augsburg (32 points)
Remaining Fixtures: Mainz (H), Bayern Munich (A), Hertha BSC (H), Bochum (A), FC Köln (H), RB Leipzig (A), Greuther Fürth (H)

Augsburg, a team that over the last number of seasons has continued to flirt with the drop, so much so, that the 2. Bundesliga must as feel as though they are being led on by the Fuggerstädter.


The last time Augsburg finished in the top half of the Bundesliga table was when they ended the 2014-15 season in fifth place, and that will not be changing this term.

However, if this article was written a week ago, Augsburg's outlook would have been very different. Before last weekend's round of fixtures, the Fuggerstädter were level on points with Hertha, who were in the relegation spot. However, back-to-back wins has seen Augsburg move six points clear of danger.

Although lowly finishing positions have become habitual, Augsburg continue to do just enough to prolong their Bundesliga stay season after season. No team loves a relegation scrap as much as the side that fight out of the WWK Arena and with a six-point gap established between them and the bottom three, they are close to coming out the right side of yet another relegation battle.


14th position: Wolfsburg (31 points)
Remaining Fixtures: Arminia Bielefeld (H), Borussia Dortmund (A), Mainz (H), Stuttgart (A), FC Köln (A), Bayern Munich (H)

Wolfsburg enter the final stretch with five points separating them from the bottom three, putting their Bundesliga place at risk.

In truth, it has been a woeful season for Die Wolfe who along with Borussia Mönchengladbach can be regarded as the biggest underachievers in the Bundesliga this term.


A team that started the campaign with hopes of qualifying for the Champions League for back-to-back seasons are ending the 2021-22 edition of the Bundesliga with one ambition and that is to remain in the top flight.

Mark van Bommel was the man chosen to replace the departed Oliver Glasner, but that transpired to be a fleeting relationship with the former PSV Eindhoven boss relieved of his duties before the end of October.

Former Werder Bremen boss Florian Kohfeldt was chosen as Van Bommel's replacement, and though he began his tenure without a defeat in his first three games, it is impossible to come to the conclusion that his appointment has been a resounding success. The 39-year-old has overseen five wins in his 19 league matches as Wolfsburg head coach, and with just six games to go, he finds himself in the familiar position of trying to keep a side under his tutelage in the Bundesliga.

Die Wölfe know that they will experience their lowest Bundesliga finish since 2018, but that statistic will not be on their mind at the moment. Their main focus will be to accumulate enough points to avoid the drop, although their fixture list suggests they may be in for a bumpy ride. With four sides in the top half still to play - including the top two - matches against Arminia Bielefeld and Stuttgart look as though they will be particularly crucial for Kohfeldt's side.


15th position: Stuttgart (27 points)
Remaining Fixtures: Borussia Dortmund (H), Mainz (A), Hertha (H), Wolfsburg (A), Bayern Munich (H), FC Köln (H)

With six games to go, Stuttgart are sat in the final safe position, with one point separating them from the bottom three.

The Swabians have enjoyed something of a revival after avoiding defeat in all of their last four matches.

However, a nine-game winless run stretching from mid-December to the beginning of March has led to Stuttgart becoming embroiled in a relegation battle.

Injuries have played their part in a disappointing season, but overall Stuttgart have still been under par this term. To the Swabians' credit though, they have kept faith in Pellegrino Mattarazo - the man that guided them back to the top flight - and that decision looks to be paying dividends with Stuttgart picking eight points from their last four matches.

Despite their recent rejuvenation, there is no time for the Swabians to take their foot off the gas, with the gap to the bottom three a slender one. The fixture list does not look too kind either, with matches against Dortmund and Bayern still to come, while meetings against Hertha and Wolfsburg can be considered relegation six-pointers.


16th position: Arminia Bielefeld (26 points)
Remaining Fixtures: Wolfsburg (A), Bayern Munich (H), FC Köln (A), Hertha BSC (H), Bochum (A), RB Leipzig (H)

Bielefeld are currently in a precarious position as they sit in the relegation playoff spot, with 17th placed Hertha level on points with Die Arminen.

Frank Kramer's side have been hindered this season by an inability to find the net on a consistent basis. Just 23 league goals have been scored by Bielefeld this season, making them the lowest scorers in the Bundesliga. Those struggles in front of goal have prevented Die Arminen from moving away from danger, putting their two-season stay in the top flight at risk.

As they prepare for the final stretch of the season, Bielefeld's home form will also be causing Kramer numerous headaches after seeing his side win just two of their 14 home league matches this season - the lowest number of home wins in the division.

Bielefeld are also one of four sides yet to win a Bundesliga game after falling behind this season, raising questions about their resilience and if they are to beat the drop then any concerns about their fighting spirit will need to be answered in their final six matches.

Kramer's men are still to play host to Bayern Munich, while they will be hoping safety is secured before their final match of the season, when they face an incredibly difficult encounter against RB Leipzig. The Bielefeld boss will be fully aware that their away trip to Wolfsburg on Saturday is a prime opportunity to clinch three precious points.


17th position: Hertha BSC (26 points)
Remaining Fixtures: Union Berlin (H), Augsburg (A), Stuttgart (H), Arminia Bielefeld (A), Mainz (H), Borussia Dortmund (A)

After finishing just two points clear of the relegation playoff last season, Hertha supporters would have hoped this season would have been a little less stressful.

Unfortunately for the side heralding from the Olympiastadion, it has been yet another tumultuous campaign, highlighted by the fact that they have sacked two head coaches this season.

Pál Dárdai was sent on his way at the end of November after overseeing an underwhelming start to the season. The Hungarian left Die Alte Dame in 14th place.

However, rather than turning a corner, Hertha's form dropped off even further under the tutelage of Tayfun Korkut, who saw his side pick up just two victories in his 13 Bundesliga games in charge. Korkut was finally put out of his misery in mid-March, leaving Hertha staring down the barrel of relegation.

Not many picked his replacement as out from a time machine from the mid to late 2000s stepped up Felix Magath. Unfortunately for the former Wolfsburg boss he was unable to witness his side thump his former side 3-0 due to a positive COVID-19 test and although they lost out narrowly to Bayer Leverkusen in their most recent outing, a valiant display offered reasons to be positive.

Magath's task now is simple, to pick up enough points to prolong Hertha's stay in the top flight. Whether the football is pretty or damn right appalling the only matter that Hertha supporters will care about is whether they can avoid relegation to the 2.Bundeliga.

The upcoming Berlin derby will catch the attention, but the three fixtures that follow the derby may prove to be the contests that decide Hertha's fate. Magath's side will play three consecutive games against teams that feature in the bottom six, and a couple of wins from those fixtures could secure their Bundesliga place, while a poor run of results would almost certainly bring Hertha's time in the top flight to an end.


18th position: Greuther Fürth (16 points)
Remaining Fixtures: Borussia Mönchengladbach (H), Hoffenheim (A), Bayer Leverkusen (H), Union Berlin (A), Borussia Dortmund (H), Augsburg (A)

Unfortunately for Greuther Fürth, their stay in the Bundesliga seems as though it will just a be fleeting visit.

Propping up the Bundesliga table, the Kleeblätter are 11 points adrift of safety with just six games remaining.

The bottom-placed side have experienced issues at both ends of the pitch, as they possess the worst defensive record in the league after conceding 70 goals in 28 league games, while only Bielefeld have scored fewer goals than Fürth.

Those frailties have led to them winning just three league games this season, with all of those victories taking place at home.

Two points from their 14 away games is yet another reason why the Kleeblätter will be returning to the second tier

For all of their misgivings, Fürth have stuck with the man that earned them promotion to the top-flight and as the current season draws to a close, Stefan Leitl's focus will turn to preparing for another promotion bid.



Related stories