Baumgart announces depatures of Jannes Horn and Louis Schaub, confirms Linton Maina arrival
By Peter Vice @ViceytheSS
Speaking on a local talkshow on Friday, 1. FC Köln head-coach Steffen Baumgart confirmed that that expiring contracts of Jannes Horn and Louis Schaub would not be renewed after the season on Thursday evening. 

The 50-year-old trainer also verbally confirmed the coming acquisition of Hannover 96 attacking midfielder Linton Maina on a free transfer.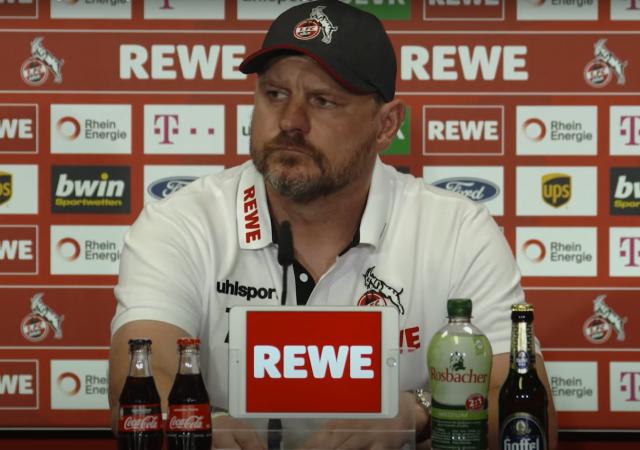 Köln gaffer Steffen Baumgart confirmed that the his club will be shedding yet another defender in the coming offseason whilst speaking on the talkshow "Loss mer Schwade" on Thursday evening. Twenty-five-year-old Jannes Horn, who has mostly filled in at the right fullback role over the last two seasons, has not been tendered an offer to extend his expiring contract.


Another player who has been with the Geißböcke for over three seasons, attacking midfielder Louis Schaub, shall depart the cathedral city on his elapsing deal. Baumgart verified this as well, adding that the pair were on their way out along with MLS bound Czech attacker Tomas Ostrak.

Though no official confirmation has come from the club concerning the impending obtainment of Hannover's Linton Maina, the 50-year-old trainer took the opportunity to affirm the transaction verbally and speak on his new player.

"We are happy that he [Maina] has joined us and are looking forward to having him," Baumgart noted, "We believe that he will strengthen our attack, particularly with Kainzi [Florian Kainz] on that side as well, we've two versatile players. We hope to incorporate his skills into our game."



Related stories