Whether seen through Eintracht Frankfurt's Europa League success or RB Leipzig's DFB-Pokal win, the 50+1 rule is now more than ever at the forefront of conversation in German football.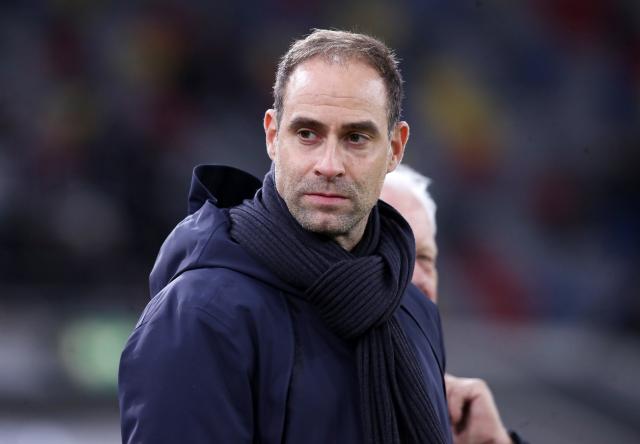 | | |
| --- | --- |
| Oliver Mintzlaff. | Photo: GEPA Pictures/Sven Sonntag |
The 2021/22 Bundesliga season had a little bit of everything, but attention was especially drawn to the heightened emotions surrounding the 50+1 rule. Due to Frankfurt's triumph and Leipzig's unpopular DFB-Pokal win, the majority of German football fans visualized what they did and didn't want their sport to be.


With German support at their back every step of the way, Frankfurt took the footballing world by storm with their shocking Europa League victory. Through their takeover of the Camp Nou or the 100,000 that sought tickets for the final in Seville, love and passion was boundless for a club who believe in the 50+1 rule.

The worst possible outcome for many Germans fans came true as Leipzig bested SC Freiburg to take home the DFB-Pokal trophy. Freiburg is only 1 of 4 remaining Bundesliga clubs (including Union Berlin, Mainz and Schalke) who are still under 100% democratic member control. Such as with "Scarfgate", Freiburg are not the first club to disavow association with Germany's most hated team, RB Leipzig.

Unlike nearly every other German club, Leipzig's voting rights per share can cost hundreds of thousands of euros and most are owned by Red Bull employees themselves. Limiting one's right to vote for many fans goes against everything that German football stands for. The fear is that once titles for a marketing arm of an energy drink company become accepted, the uniqueness of German football is lost.

As seen in the DFB-Pokal final, Leipzig struggle to bring in a significant supporter group to rival their peers on a consistent basis. But there are still Bundesliga fans who admire their story and don't mind Leipzig's presence. Even with their differing ways, traditional clubs such Köln, Freiburg and Union were still able to make unforgettable runs and achieve European football this year. Who would've thought a team like Eintracht Frankfurt could get past the Barcelonas and West Hams of the world to claim a major European trophy?

Looking back on the 2021/22 season, a war is raging on how German clubs should be run. Expect this fight to continue well into the future.



Related stories