Salihamidzic:
Bayern had "a few conversations" with Haaland, Ronaldo was "out of the question"
By Rune Gjerulff @runegjerulff
Bayern board member for sport Hasan Salihamidzic has explained why neither Erling Haaland nor Cristiano Ronaldo ended up joining the German champions.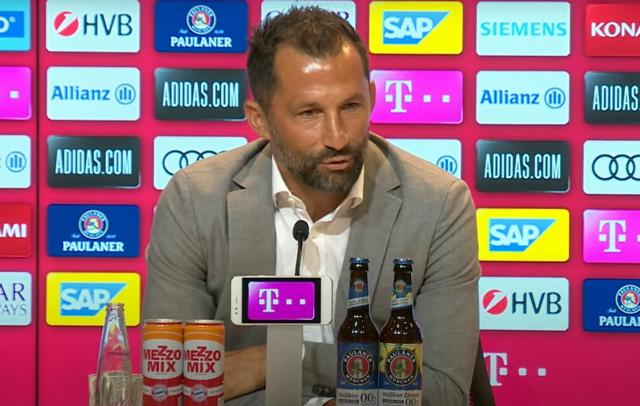 Hasan Salihamidzic has admitted that Bayern München held talks with Erling Haaland before the Norwegian international opted to join Manchester City from Borussia Dortmund.




"We've had a few conversations, of course, that's not a secret," Bayern's board member for sport said on Bild's Phasenmäher podcast (via @iMiaSanMia).

"We had things in mind that we could do. In the end it didn't work out for various reasons. I don't want to blame the player for that. He chose what he thinks is better for him," Salihamidzic added.

According to reports, Cristiano Ronaldo was offered to Bayern earlier in the summer. The Bavarians, however, were quick to make it clear that Ronaldo would not be moving to Allianz Arena, with Salihamidzic now stating that signing the 37-year-old Manchester United star was out of the question.

"When you now see how our attack is equipped - even without Robert Lewandowski - it's just difficult from a sporting and financial point of view," he said when asked if Ronaldo was an option.


"We have eight players for four positions up front. We have established top players who are in the prime of their footballing age. We have talent that we want to give playing time too, so we all voted to go through with our plan.

"So that was out of question for us. We are very happy with how we're equipped."



Related stories