In their home contest against Hoffenheim on Matchday 8, Die Alte Dame fans made signs and handed out flyers to display their disdain with major investor Lars Windhorst.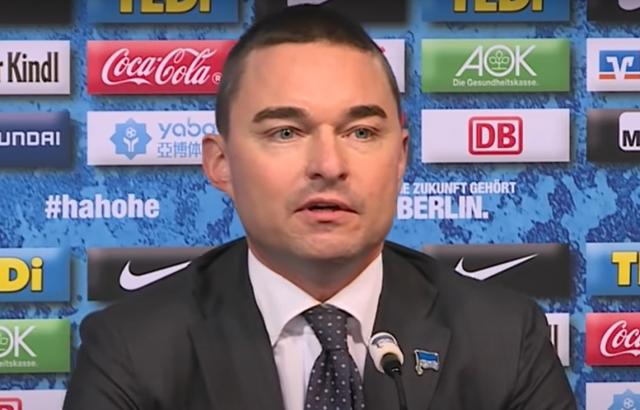 Hertha BSC supporters are not too pleased with the shocking Financial Times report that investor Lars Windhorst hired spies from an Israeli private intelligence firm for an undercover operation to oust former club president Werner Gegenbauer. Before the game against Hoffenheim this past weekend, Hertha ultras handed out flyers stating:




"We are all called upon to take a firm stand against this activity by Lars Windhorst. His actions are damaging our club. He doesn't shy away from anything. We can't remain silent about that. - Kicked by a man whose actions and statements, both in the past and in the present, have damaged the reputation and success of Hertha BSC."

Windhorst has claimed the report is nonsense and said that, "All this has nothing to do with a new beginning and respect."

Banners from the game read: "Dirty campaigns, detectives and millions will not end it, Hertha BSC remains firmly in our hands" and "Windhorst out of our club."

If Windhorst is found guilty, he could be removed as a member of the club. But, the businessman would stay as Hertha's majority shareholder with €375 million invested since 2019.



More about Hertha BSC