Jupp Heynckes – a legend on and off the field
By Rune Gjerulff @runegjerulff
The 72-year-old Bayern München manager Jupp Heynckes is widely known for his achievements as a manager, but he also had an extraordinary career as a player.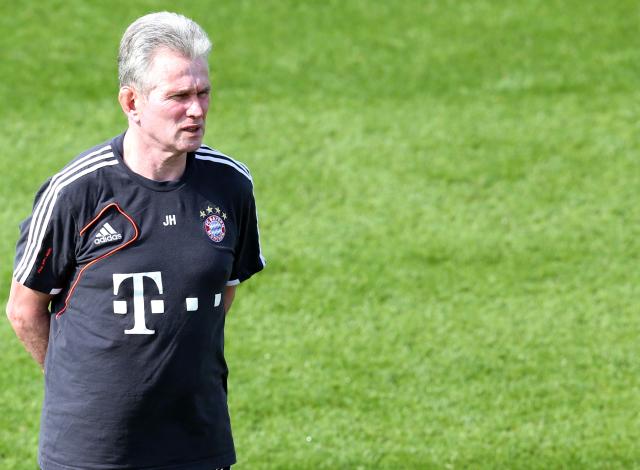 When Bayern München sacked Carlo Ancelotti in the end of September, the Bavarians once again turned to Jupp Heynckes. A somewhat surprising decision to many people since Heynckes had retired after he led Bayern to the treble in 2013. But the experienced manager simply couldn't say no when Bayern asked him to take over for the fourth time.


"I wouldn't have returned to any other club in the world, but FC Bayern has a special place in my heart," as he said after making the decision to return.

These days, the focus is primarily on Heynckes' achievements as a manager. However, he also had a remarkable career as a player. And while Heynckes has established a special connection to Bayern during his managerial career, it wasn't the team he excelled for as a player. Instead, he spent most of his active career playing for his hometown club Borussia Mönchengladbach.

Heynckes was a clinical striker and as a teenager, he scored 23 goals in 25 matches in his debut season and helped Gladbach to gain promotion to the Bundesliga in 1965. He then netted 27 times over the first two seasons in the Bundesliga before signing for Hannover 96 in 1967. However, after 28 goals in 92 matches, he returned to Mönchengladbach in 1970 after the club won its first Bundesliga title ever.

In the 1970-71 season, Borussia won the title yet again, with Heynckes scoring 19 times in 33 matches. He stayed there until he ended career in 1978 and won another three Bundesliga titles as well as the DFB-Pokal and the UEFA Cup. To this day, he is still Borussia Måonchengladbach's top goalscorer in the Bundesliga with 195 goals. And with 220 Bundesliga goals in total, he is the third highest scoring player in the league ever - only edged by Gerd Müller and Klaus Fischer.

Heynckes also played for the national team and netted 14 ties in 39 matches for West Germany. In 1972, he played 90 minutes when West Germany beat the Soviet Union 3-0 and won the Europa Champonship final. Afterwards, UEFA named him in the Team of the Tournament. He was also a part of the team that won in World Cup in 1974 and started the two first games, but then got injured and played no further part in the tournament - something he calls "the greatest dusappointment" of his life.


"I was in the starting lineup for the German national team competing for the World Cup, but after an injury I was sidelined for the entire final. This was the greatest disappointment of my life, but it spurred me on and became my greatest source of motivation," he told Der Spiegel in 2013.

After ending his career in 1978, Heynckes took over as manager at Borussia Mönchengladbach in 1979 and stayed there until 1987 when he went to Bayern München for the first time. There, he won his first Bundesliga title as a manager in 1989 and retained the title in the following season. Since then, he has managed clubs such as Athletic Bilbao, Tenerife and of course the mighty Real Madrid with whom he won his first Champions League title in 1998.

But it was at Bayern that he made his greatest achievement as a manager in the magnificent treble season in 2013 and it seemed as a perfect way to round off an extraordinary career. And now, after becoming the first person ever to pass 500 Bundesliga victories when Bayern beat Augsburg on Matchday 12, Heynckes has a golden opportunity to bring home another Bundesliga title to the club that has a special part in his heart.