Simon Rolfes interview:
Leverkusen boss on global scouting, Frimpong's "fantastic" rise and more
By Rune Gjerulff @runegjerulff
In an interview with Bulinews.com, Bayer Leverkusen managing director for sport Simon Rolfes got into detail about the Bundesliga club's approach to global scouting, using the case of Jeremie Frimpong as a successful example.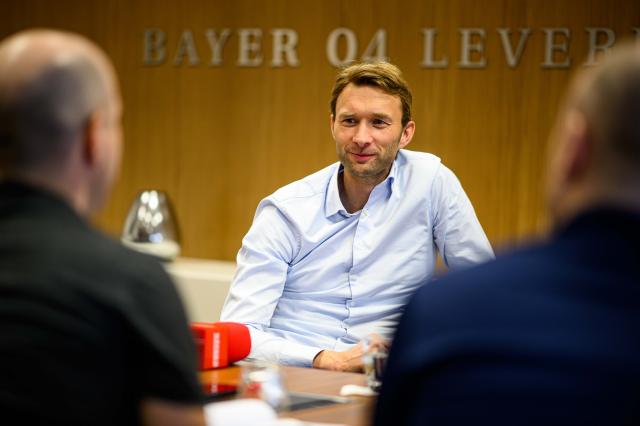 Photo: Bayer 04 Leverkusen

Over the years, Bayer 04 Leverkusen have been established as a club with global appeal that excel at identifying and nurturing both domestic and international young talent.


'Die Werkself' have close ties to South America and particularly Brazil, having had legends such as Lucio and Ze Roberto on their books in the past. But with their current first-team squad consisting of 16 nationalities from all over the world, it's clear that they're scouting other markets too, although there are certain limits.

"You have to define the markets you want to scout as a club because it's not possible to see the whole world," Bayer 04 Leverkusen managing director for sport Simon Rolfes told Bulinews.com at a media roundtable in Leverkusen.

"You need to look at which markets make sense for you and where you have the biggest chance of getting good players based on your history. And when I say markets, I don't just mean countries, but also age groups and tournaments.

"If you look at the whole world, you're more inefficient. We try not to be too big in terms of scouting. I think it's better to have a bit smaller team with good communication, where everyone is involved (…) We try to be the best in our key markets. To do that, we have to leave some markets for the other clubs."





One of the markets that Bayer Leverkusen are increasingly targeting in terms of scouting and branding is North America.

Back in May, Leverkusen travelled to Mexico to play a match against Toluca, celebrating the 100th anniversary of their owner, pharmaceutical company Bayer, in the country. And on November 16, Leverkusen will face St. Louis CITY SC in a friendly at the Major League Soccer's newest stadium, CITYPARK.

"It's important because North America is a growing football environment. We don't have the same impact in North America as we do in South America even if we've had Landon Donovan, Claudio Reyna and a few other players from the US. We want to be international. Leverkusen isn't a big city, and most of our fans are international. That's also a reason why the US is very interesting," explained Simon Rolfes.


"If you're world-class at something in the Bundesliga, that's also the case in other leagues"
One of multiple scouting success stories for Bayer Leverkusen in recent years is Jeremie Frimpong. Signed from Scottish side Celtic for €11 million in January 2021, the now 21-year-old Dutch full-back has emerged as one of Bundesliga's brightest prospects, with Transfermarkt estimating his market value at €25 million – more than twice as much as Leverkusen paid for him last year.

After scoring once and providing six assists in 25 games in his first full Bundesliga season, Frimpong has five goals and an assist to his name in 13 league matches so far this season – not a bad return for a full-back/wing-back at all, especially considering Leverkusen's struggles this term.

"We are looking for players, who are ambitious and resilient and who have the willingness to work hard. They need to have professionalism and discipline and understand that playing football is a job. If it's not the main target in your life to improve and be successful as a footballer, you won't be able to compete at the top."
Simon Rolfes on the personality attributes that Bayer Leverkusen want to incorporate. 

Looking back on the scouting process, Simon Rolfes says he chose to go ahead with the signing of Frimpong because of the player's "world-class" strengths, even if he was a rather unpolished diamond with plenty of room for improvement.

"His profile as a fast player with incredible acceleration and good technique was clear, but the conclusion wasn't, as he could improve other things. He created three or four possible chances per game, but his last ball wasn't that good," Rolfes recalls.

"I thought that if I didn't put my trust in our coaches to help him improve that, then when would I ever choose to sign a player? Because how many full-backs are able to create three or four possible chances? Not at lot."




Frimpong's performances have seen him linked with some of Europe's biggest clubs, including Real Madrid, Manchester United and Chelsea, and Rolfes can see why the 21-year-old is attracting attention.

"His ability to accelerate and decelerate is world-class. If you're world-class at something at Celtic and in the Bundesliga, that's also the case in other leagues. There were other things he had to improve when he came, and he has done fantastic. He has the right ambition to work on himself."


Data is key
As Rolfes pointed out at the launch of the latest release of Bundesliga Match Facts (powered by AWS) earlier this year, data is key to identifying players for him and the club.

"The signing of Frimpong is a good example of how we use data. We were looking for a fast full-back, and he was directly on the list. Then we went deeper and analyzed him," said Rolfes and continued:

"We pre-filter players in some cases, especially in markets where we can't watch every game. It's all becoming a lot more intelligent, and you can do much more with data than just tracking passes. For example, limb-tracking can be used in the future to find out how often players turn their heads to observe their environment. If you do that often as a midfielder, that might mean you're a better player."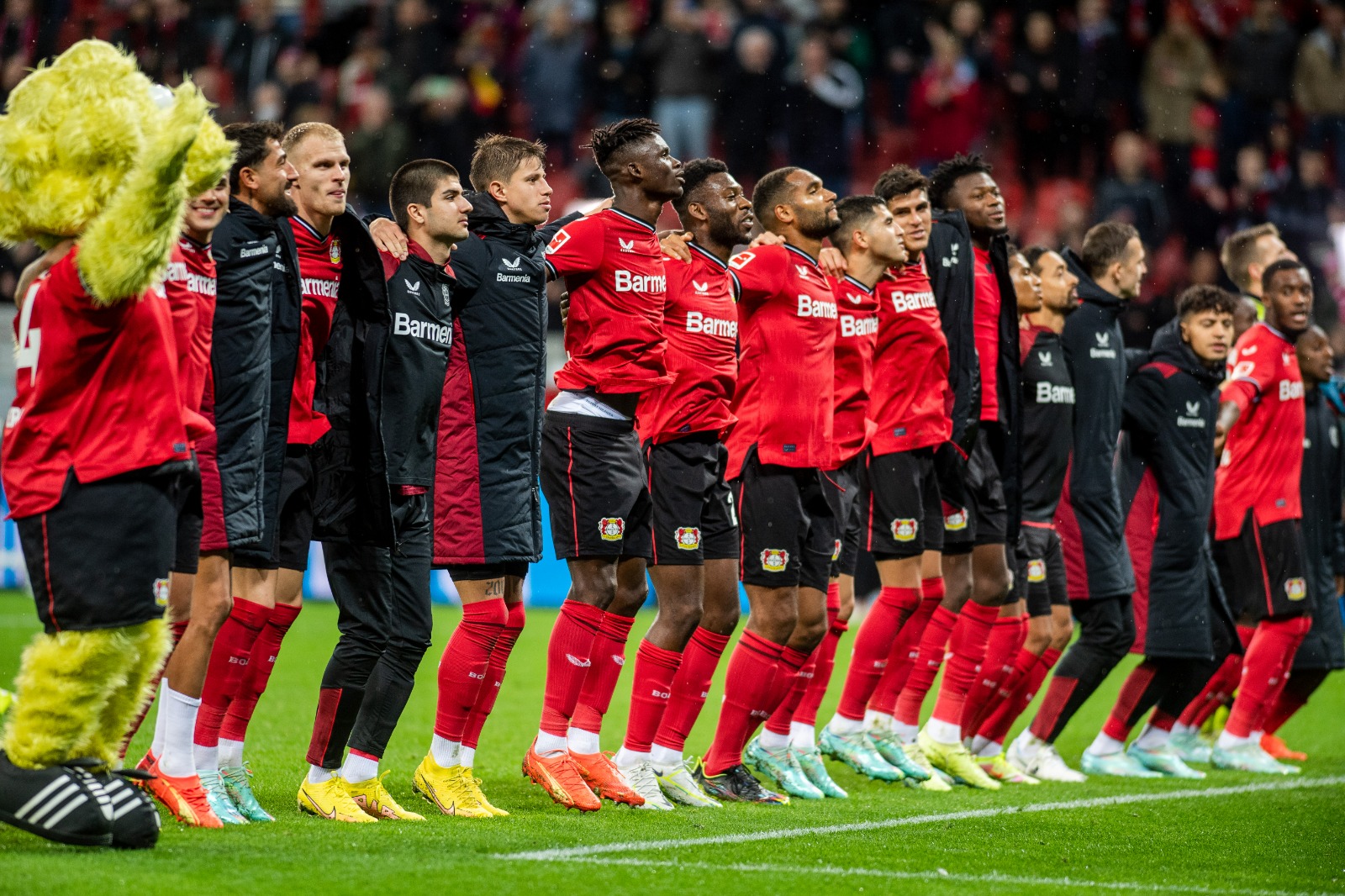 Photo: Bayer 04 Leverkusen 

According to Rolfes, the use of data will only become more important with time, as the technology keeps getting better and more useful.

"When I was a kid, [former World chess champion] Garri Kasparov was beating chess computers. But nowadays, I don't think any human being in the world would have a chance against the best chess computer. Data will only get better at identifying the best players for a certain playing style," remarked the Bayer Leverkusen chief.

"Before we had data, we were counting duels. Then, at some point not too long ago, we were able to measure how far players were running, and now we mix data to create KPI's (Key Performance Indicators). We're only at the starting point."



More about Jeremie Frimpong
More about Leverkusen