Wirtz issues update on his fitness after long-term injury
By Rune Gjerulff @runegjerulff
In an interview with Transfermarkt, Florian Wirtz reflects on his long road to recovery from a cruciate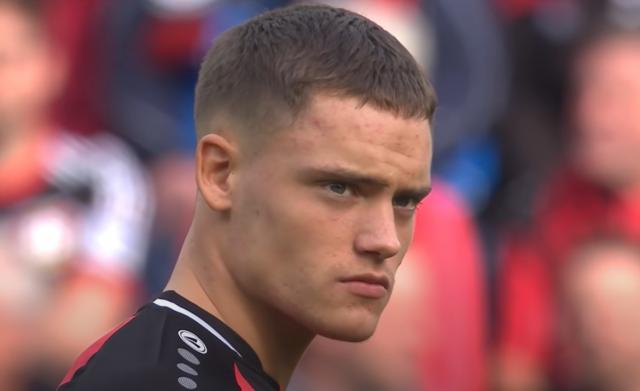 Bayer Leverkusen wonderkid Florian Wirtz is looking forward to returning to action in 2023 after fighting his way back from a cruciate ligament rupture




As pointed out in an interview with Transfermarkt, Wirtz is back in full training and completed all full-contact training sessions with his teammates during Leverkusen's recent North America trip.

"It was the first time that I could completely train with the team. It worked out well, and my head is ready to go fully into challenges and do everything with both legs. The rehab was excellent, that gave me a good feeling, and I sense the knee is very stable, which meant that I could fully challenge and show the others what I can do; there is no mental block," Wirtz told Transfermarkt.

Being out injured while Leverkusen were struggling on the pitch wasn't easy for the 19-year-old.

"At the start, it is just a shock that you are out and can't play," Wirtz said and added:

"Then you add the fact that we were struggling. It preoccupies you because I wanted to help the team with my qualities. I then just tried focusing on rehab, thinking about my knee, and not being influenced by outside noise."



More about Florian Wirtz
More about Leverkusen