FR Report:
Kamada still weighing options, Frankfurt consider Brandt as replacement
By Peter Vice @ViceytheSS
Hessen's Frankfurter Rundschau joined Sky Germany and Sport1 in denying that Eintracht Frankfurt's Daichi Kamada is about to agree on a deal with Borussia Dortmund early Friday. 

FR journalist Ingo Durstewitz still concedes that the Japanese international is likely to sign with a new club soon and notes that, among the replacements Eintracht are considering bringing in, Julian Brandt could be a target.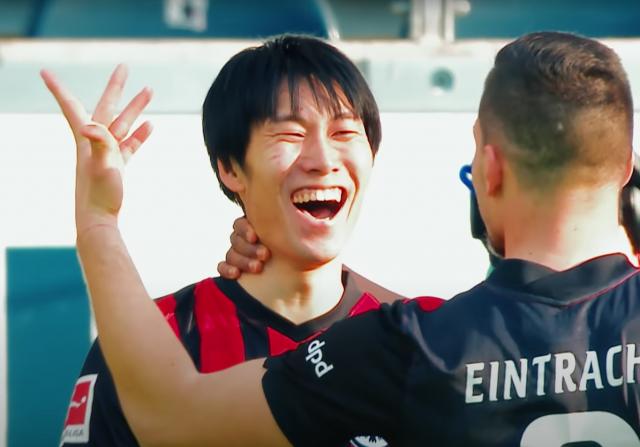 Ingo Durstewitz of the Frankfurter Rundschau newspaper joined Christopher Michel of Sport1 and Sven Westerschulze of Sky Germany in denying that Japanese international Daichi Kamada had opted to join Dortmund on a free transfer after the current season concludes. In an article published early Friday, the FR journalist emphasized that Kamada and his advisory team are taking their time considering all offers.


According to Durstewitz, Kamada's agents Thomas Kroth and Roberto Tukada wish to give the player time to weigh offers from even larger clubs. This would make logical sense in light of Kamada's status as a hot commodity. The 26-year-old - valued at €30 million in the latest transfermarkt listings - should be free to choose whatever future destination he wishes.

Durstewitz even brings FC Barcelona into the mix with a mention.

The FR article effectively confirms what many in German footballing circles believe to be a foregone conclusion. Namely, that the SGE stand little chance of extending Kamada's expiring contract. Even if the attacking central midfielder enjoys immensely popular status in the Rhein-Main metropolis, it genuinely appears as if Kamada wishes to seek out a new challenge (and higher salary) after four years in Hessen.

Durstewitz notes that Markus Krösche and the SGE administrative team are already on the hunt for a replacement. Dortmund's German international Julian Brandt, a similarly flexible player, is listed as a potential candidate. Durstewitz does emphasize that such a move would require a hefty sum of money in its own right, in addition to a strong recruitment push to convince Brandt himself.



Related stories