Hertha updates:
Schwarz lauds Ngankam's breakthrough, Ascacibar parked in Argentina
By Peter Weis @PeterVicey
With Florian Niederlechner already on the way as an attacking reinforcement, Hertha BSC head-coach Sandro Schwarz also indicated that he felt he had gained another striker in the form of injury returnee Jessic Ngankam. 

In other Hertha news, Fredi Bobic and the club's administrative team were able to - with some maneuvering - ensure that Argentine bust Santiago Ascacibar wouldn't burden their payroll.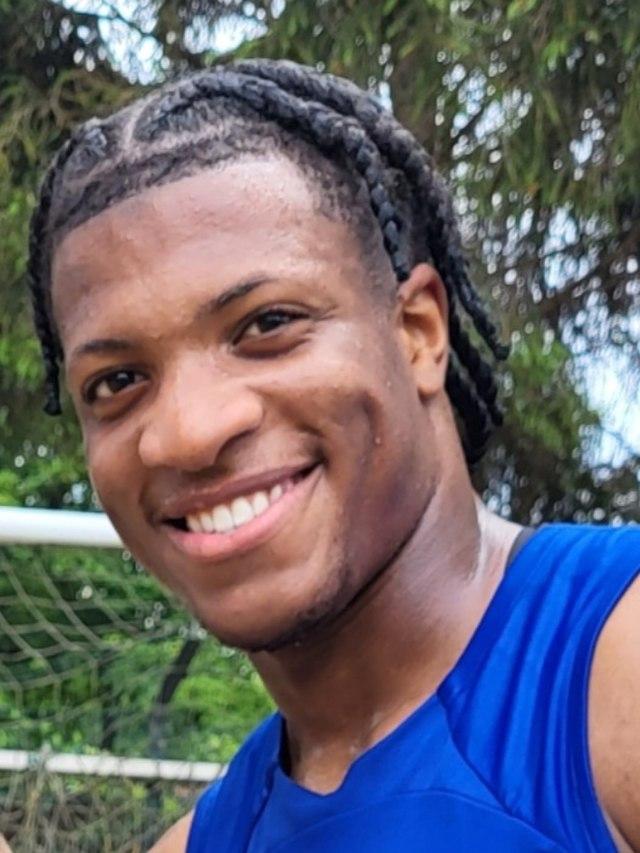 | | |
| --- | --- |
| Jessic Ngankam | Metroit1984 CC-BY-SA 4.0 |
Fifteenth-placed Bundesliga side Hertha BSC are already set to receive a new striker before league play resumes. Essentially all German media sources now confirm that FC Augsburg's Florian Niederlechner will arrive in the capital early on an already sealed transfer. Niederlechner, and the four league goals he netted this season, will prove a welcome addition to head-coach Sandro Schwarz's attack.


Speaking to Germany's Kicker Magazine for an interview appearing in the Monday print edition, Schwarz also noted that he felt he also received a new striker in the form of the returning Jessic Ngankam. The 22-year-old Berlin native has been back with his academy club since last summer.

In an odd sort of transaction, Hertha decided the young prospect was worth buying back from loan club SpVgg Greuther Fürth after the relegated side pulled a purchase option on him. Hopes that the talented striker could finally break through were nevertheless dashed after yet another injury sidelined Ngankam for the first half of the season.

Ngankam had to sit out the first half of last season as well with an ACL tear. The striker does have a total of four Bundesliga goals to his credit for both Fürth and Hertha, yet hasn't been able to shake the injury bug just yet. After watching him net a pair of impressive tallies in recent test fixtures, Schwarz felt comfortable labelling Ngankam as one of the best pieces of news emanating from his training camp.

"If I were single out one individual [from camp], Jessic Ngankam did very well after his long injury layoff," Schwarz told the magazine, "I'm very pleased that we integrated the lad back into our system relatively quickly after such a long layoff. In principle, it's like getting a new player."

The player himself declared himself ready.


"I'm motivated and eager to finally get going," Ngankam is quoted as saying in the article, "I'm happy to be in top shape and have no problems beyond some standard muscle soreness."

Hertha ended up taking a net loss of some €500,000 from Ngankam's loan to Fürth. Coincidentally enough, €500,000 is also the reported amount that the club will pay to obtain Niederlechner immediately. Bobic and the front office - on a very strict budget - shall likely be satisfied with a adding a pair of extra strikers for around €1 million.

Bobic and the team also recently demonstrated some budgetary skill in handling the case of Argentine transfer flop Santiago Ascacibar. The 25-year-old's recent loan arrangement with US Cremonese had to be broken off. The inability to absorb the midfielder's hefty salary meant that Hertha had to find a new loan locale for the overpriced January 2020 signing.

It was confirmed yesterday that Ascacibar would head back to his homeland on a new loan-arrangement with Estudiantes de La Plata. The Argentine club maintains a purchase option for the player, who remains under contract with Hertha through the end of next season.


✍🇦🇹 ¡Santiago Ascacibar firmó su contrato! Llega desde @HerthaBSC a préstamo por seis meses con opción de compra pic.twitter.com/y2oSw8RhYJ

— Estudiantes de La Plata (@EdelpOficial) January 17, 2023
Related stories