5 legendary quotes about German football
By Rune Gjerulff @runegjerulff
Many great things have been said about German football over the years. Read some of the best quotes here.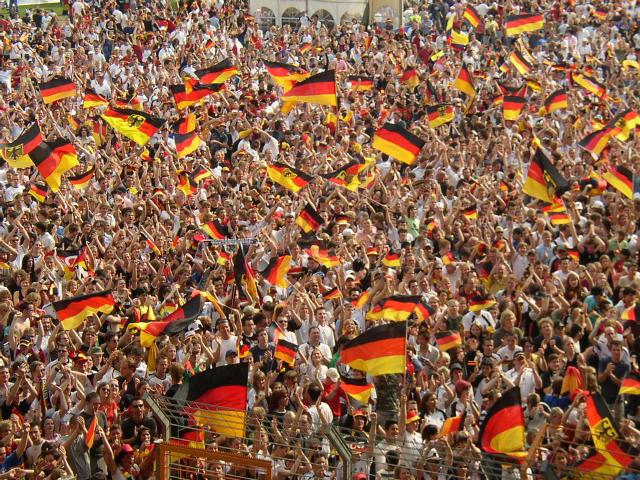 | | |
| --- | --- |
| German fans celebrating. | © Arne Müseler / arne-mueseler.de / CC-BY-SA-3.0 |
"Football is a simple game; 22 men chase a ball for 90 minutes and at the end, the Germans win."
- Gary Lineker.


Lineker scored against West Germany in the World Cup semi final in 1990, but the Germans beat England after a penalty shoot-out and went on to win the tournament. A big disappointment for the English striker who later came with the legendary quote on how Germany somehow always seem to win.


"The ball is round and the game lasts 90 minutes. That's fact. Everything else is pure theory."
- Sepp Herberger.

One of the most well-known German football sayings of all time was expressed by Sepp Herberger, coach of the German national team that won the World Cup 1954. It's a simple, but yet clever way of saying that anything can happen in football.



"German football will be unbeatable for years to come."
- Franz Beckenbauer.

Confident words uttered by Bayern München legend Franz Beckenbauer after Germany won the World Cup in 1990.


"Schäfer delivers a cross into the penalty box ... header ... cleared. Rahn should shoot from deep! Rahn shoots! Goal! Goal! Goal! Goal!"
- Herbert Zimmermann.

Journalist Herbert Zimmermann commentated very enthusiastically when Helmut Rahn scored the decisive goal in the legendary 3-2 win against Hungary in the World Cup final of 1954.


"When the corner flag changes name to the Nutella flag, I'll quit."
- Manfred Breuckmann.

The German journalist about the commercialisation of football.