Kicker Report:
Mislintat's Ajax the club behind push for Bremen's Gruev
By Peter Weis @PeterVicey
German journalist Tim Lüddecke of Kicker Magazine reports that the club attempting to shell out an oversized transfer fee for SV Bremen midfielder Ilia Gruev is none other than Sven Mislintat's Ajax Amsterdam.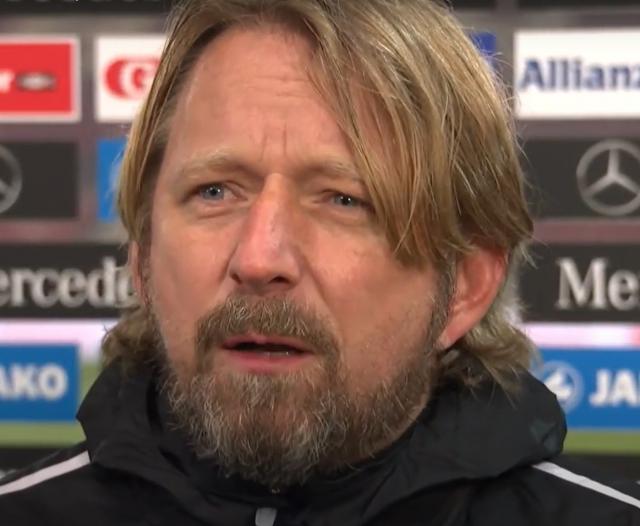 Not in the matchday squad for SV Werder Bremen's loss to Viktoria Köln on Saturday, rumors began surfacing yesterday that Belgian international Ilia Gruev was preparing to transfer out to an unnamed club. In an articles appearing on Kicker Magazine's website late yesterday, reliable German journalist Tim Lüddecke claims that this club is Ajax Amsterdam.


The Dutch capital city side is currently being managed by former VfB Stuttgart executive Sven Mislintat. The former VfB sporting director has already invested a hefty sum in one German footballer this summer. Eintracht Frankfurt back-up keeper Diant Ramaj moved across the border for a reported €8 million sum. Mislintat has also been attempting to ply defender Hiroki Ito away from his former club with an oversized offer.

It would make perfect sense that Mislintat is the man behind a reported €4 million offer for the 23-year-old. Gruev has been linked with Ajax in the past and even commented on the rumors in an interview with Kicker some weeks back. For his part, SV head-coach Ole Werner claimed that he knew nothing about a potential transfer out during his post-match comments.

Werner claimed he had selected Senne Lynen instead of Gruev in order to "integrate a new player into the squad". Werner did acknowledge that the player might be in negotiations to join another club, but that he had no concrete information to disclose on Gruev's status.



More about Ilia Gruev