Brandt and Terzic after win:
"Building up a good points total."
By Peter Weis @PeterVicey
Game-winning goal scorer Julian Brandt commented on his "hybrid" winger position assigned to him by BVB trainer Edin Terzic when speaking to the DAZN microphones following last evening's narrow win over SV Werder Bremen. 

Terzic himself, speaking at the post-match presser, lauded his team for implementing the type of tactics needed to ensure regular successful outcomes.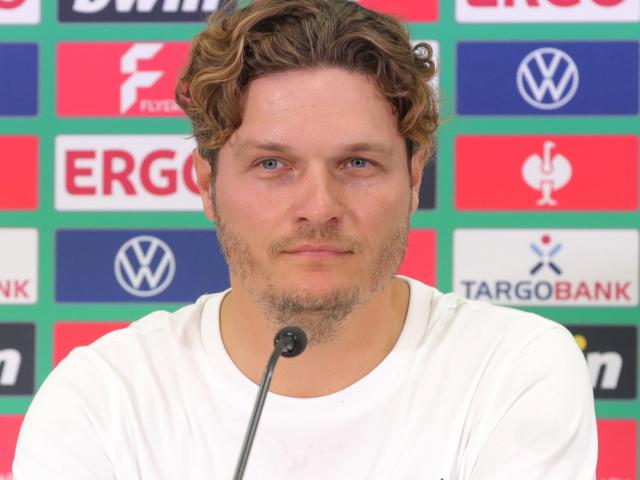 Photo: Sandro Halank, Wikimedia Commons, CC-BY-SA 4.0

Friday evening proved a special one in two respects for Dortmund attacker Julian Brandt. The 27-year-old - inserted into the starting XI as the lone change from the pious round's win over 1. FC Union Berlin - officially reached 300 Bundesliga appearances. Only Eintracht Frankfurt's Karl-Heinz Körbel and VfB Stuttgart's Eike Immel were able to attain that milestone at a younger age.


Brandt also scored what proved to be the game-winning goal. The attacker's fourth tally across all competitions this year enabled die Schwarzgelben to capture their fifth consecutive league victory and spend Friday night atop the Bundesliga summit. Flown back from international duty on a private jet along with three of his Dortmund colleagues, Brandt commented on his busy week when speaking to German broadcaster DAZN after the match.

"We've done relatively well." Brandt told his interviewer, "but I'll accordingly be quite happy to head to bed."

Asked about BVB trainer Edin Terzic's choice to deploy him on the attacking flanks, Brandt did admit that he preferred to play a more centralized attacking role. The resurgent German international nevertheless wished to emphasize that - not unlike when he worked free-flowing tactical assignments under former head -coach Lucien Favre - he did receive plenty of license to roam around.

"I interpret the position quite differently than classic wingers do," Brandt explained, "I try to move in as much as possible and I think that fits in well with Marco [Reus]. It's a hybrid position, but I have a certain responsibility to bring the game width."

"It's a blessing and a curse when you have a history on the wing," Brandt continued, "but it works out well if we keep moving. If we always swap out at the right moment to confuse the opponent and pull the rug out from underneath them, we'll score more goals."


Terzic himself had plenty of praise for his player, calling Brandt a "child of the Bundesliga whom I enjoy working with every day" and noting that the 45-times-capped German international has "refined his game successfully over the past few years" during his pre-match comments. Terzic had more general praise for his team at the post-match presser.

"We've taken 20 points from 24 possible recently," Terzic said, "and 66 points from the last 27 games. We've been working on reaching our goals. Less sexy football and more success. In recent times, we've played an attractive football but didn't get the results. I think we've built up a good points total this autumn."



More about the match
More about the teams
More about Julian Brandt