10 facts you may not know about Salif Sané
By Rune Gjerulff @runegjerulff
Here are 10 things you may not know about Schalke's new defensive anchor Salif Sané.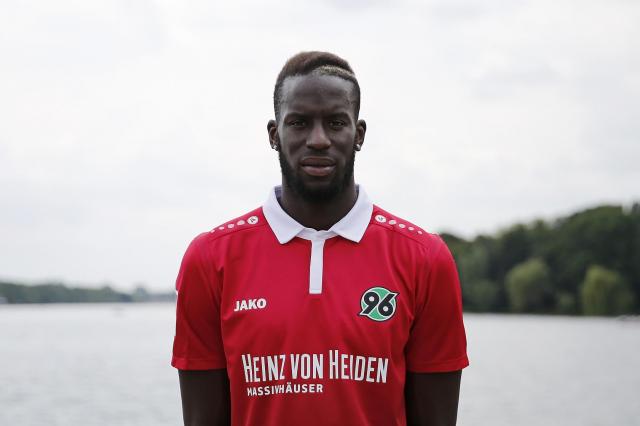 Salif Sané will join Schalke 04 from Hannover 96.

1. Born in France
Sané was born in Lormont, France to Senegalese parents. Family is generally very important to Sané, who lives in Germany with his wife, and he often takes a flight to France to visit his relatives.


2. Looks up to his big brother
Salif Sané has a close relationship with his big brother Lamine, who used to play for Werder Bremen and now plays for Orlando City, and says it was his brother who inspired him to become a footballer. "I got into football in the first place because of Lamine. If he had become a basketball player, I would have played basketball," Salif Sané has told Bild.

3. Plays for Senegal
Although Salif Sané was born in France, he has decided to follow in the footsteps of his older brother, who made his Senegal debut in 2010, and play for the African country. He was called up to the Senegalese national side for the first time in May 2013. Since then, Sané has made 19 international appearances and is a part of Senegal's World Cup squad.

4. Early years in France
Sané spent his early career playing for US Lormont, Bordeaux and Nancy. In June 2012, he reportedly rejected a move to Belgian side Anderlecht. Instead, he moved abroad the following year when Hannover 96 signed him for €2 million.

5. A joker - but not a big public speaker
Sané is known as a joker in the dressing room, but he doesn't like public attention. "I'm not a big speaker, I'm a footballer. I don't talk to the media often. Others should do that - especially the captain," he told Bild last year.

6. Duel master
Sané won 71 percent of his duels during the 2017/18 campaign - only Schalke 04's Naldo had a higher success rate.


7. Versatile
During the 2017/18, Sané mostly played as a central defender at Hannover 96, but he is capable of playing all defensive positions. In fact, Sané believes his main position is as a defensive midfielder.

8. Dreams of the Champions League
When Sané's move to Schalke 04 was announced, he said that he has a burning desire of playing in the Champions League. He will get the chance to do so with Schalke next season.

9. Plays the piano
Sané likes to plays the piano and taught himself to play by watching YouTube videos.

10. No football in his spare time
Football is obviously a big part of Salif Sané's life, but he focuses on other things in his spare time. He never watches football on TV, but likes watching basketball and supports NBA team Boston Celtics. "That's my job. I have to deal with football every day. But that's why I never talk about football at home, not even with Lamine. I never watch football on TV. I do watch sports, in particular basketball, but never football," he has said in an interview with Bild.