Troubling times at Weser
By Jacob Hansen
When Florian Kohfeldt took over as head coach of Werder Bremen in October 2017, he soon managed to turn things around for the club from the banks of the Weser river.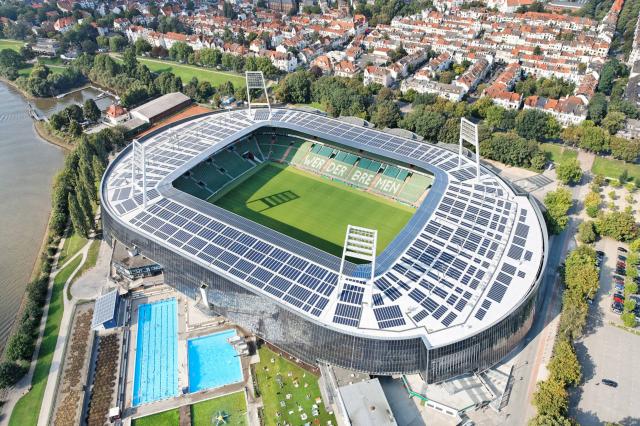 A former title winner who had been stuck in the rod for quite a few years with numerous battles against relegation suddenly found themselves on an upward trend.




Last season saw the Werder team challenge for Europa League qualification until quite late in the campaign while also experiencing a deep run in the cup. Neither an experience connected with Bremen the last few years.

This season, however, has seen things turn a bit sour, although an away win at Wolfsburg last weekend with Werder coming home as 3-2 conquerors of the VW Arena had quite a few people believing that a corner had been turned.

As a follow up a home match against bottom of the table Paderborn represented the perfect opportunity to catch up of the teams above Werder in the table and create a distance to the places below them. On paper that is.

"Brutally important match"
"Is it an important match?", a colleague of mine asked when talk rose whether we should take the trip to Weser Stadium to check for ourselves whether Werder really had turned a corner last weekend. A colleague, it has to be said in all fairness equipped with other tasks than following the world of football intensely. As if he overheard the question, Werder coach Kohfeldt came up with the perfect answer.

"This is a brutally important home match for us", he stated, "we have to play with the same consequence and intensity as in Wolfsburg", Kohfeldt added before sending out warning signals not the take the opponent too lightly.




"Paderborn have hurt every opponent so far, including the top teams", he cautioned not least with reference to the previous two rounds where Paderborn was 3-0 up away to Dortmund before having to settle for a 3-3 draw, while they found themselves trailing 3-0 last week in Leipzig before fighting back and nearly managing a total comeback themselves before losing 3-2.

The biggest talking point for Bremen in the build up to the Paderborn match was the possible return of captain Nicklas Moisander, missing in action since the third round of the season and sorely missed in a far too leaky defence.

Captain missing in action
His absence has proven one loss to many for the Werder team who waved goodbye to their biggest profile Max Kruse in the summer. One of the things Florian Kohfeldt quickly managed was to turn Weser Stadium into a fortress, and the team went 16 home matches unbeaten after he took the reins.

Without Kruse and Moisander, this season has only offered one home win so far, but 39.800 people turned up on a sour Sunday in December, hoping to finally see three points being added to the total again. The mood around the stands quickly rose when it was clear Moisander indeed was in the line-up, while a few sighs could be heard over the absence of Nuri Sahin in midfield. Still not deemed fit to retake his place in midfield, he took a seat on the bench.

The match started slowly from both sides with slightly more action from the visitors accompanied by a small group of supporters who made an impressive job of praising their heroes on the pitch throughout the entire match.

Werder had the first great chance of the match after 14 minutes, but instead of it being a signal of more to come, nothing much happened for the remainder of the first half. Paderborn looked to have learned their lesson in conceding 6 goals the past 2 weeks and played with a bit more caution.

They always looked to threaten on the counterattack while simultaneously not being afraid getting physical when the need arose. Like when Gjasula absolutely "destroyed" the nifty Leon Bittencourt on the half hour mark.

No luck from blond Pizarro
Although presented with a yellow card he achieved what he wanted, and Werder never threatened the Paderborn goal again in the first 45 minutes. A disappointing half all in all but alas worse was to come. The speaker at the stadium spoke for many in the stands when he stated at half-time that, "this is a match where the 3 points have to stay in Bremen, otherwise our win last week looks wasted".

As if that was adding too much pressure on a Werder side with one too many disappointments already this season the home team never managed to fully put pressure on the Paderborn goal. Not even the introduction of crowd-favourite Claudio Pizarro, once again carrying a blond mane, invigorated the team.

Paderborn focused on keeping hold of their one point and slowly the match fizzled out while rain poured down in buckets making the evening appallingly drab under the floodlights. But just as it looked like Werders first goalless draw at home since Mai 2018 disaster struck for Kohfeldt and co.

With 90 minutes already gone, Sven Michel popped up for the visitors and found the back of the net. After keeping both players, coaches and not least the crowd in a tight grip for a massive 4 minutes VAR finally deemed the goal correct, leaving Werder no time at all to reply.

A reply would not have been deserved either, even though Paderborn coach Steffen Baumgart actually found it a bit hard to fully appreciate what his side had achieved.

Test of character coming up
"This match deserved no winner. Of course, I am happy, but it was not a good performance from us". It was more than enough against an extremely disappointing Werder side though and coach Kohfeldt made no secret that it hurt.

"This was a typical goalless draw which says it all about our performance". How right he was.

It is not that Werder is too far from last year's results. At the same time in 2018, they had 18 points in stead of 14 and 5 wins instead of 3. It is their sudden lack of killer instinct that makes one worry on behalf of the werderaner.

Where has all the aggressiveness of last season gone? Where has the strength at Weser Stadium gone? They had their sights on the Europa League this season, now they find themselves 3 points off the relegation place and with a trip to Bayern Munich coming up.

Since October 2017, Florian Kohfeldt has left a real mark on Werder Bremen and the Bundesliga, but he could be faced with his first real crisis in his young career as a coach. Hugely important matches against FC Köln and Mainz 05 are coming up before the winter break. Games that will prove a real test of character at the Weser.



More about the match
More about the teams