Niko Kovac has plenty of suitors, but the 48-year-old won't just take any job and is waiting for the right opportunity.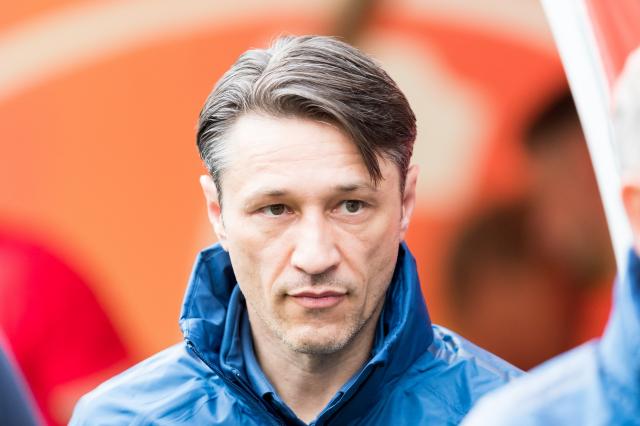 | | |
| --- | --- |
| Niko Kovac. | Photo: Sven Mandel / CC-BY-SA-4.0 |
Since Niko Kovac was dismissed as Bayern München coach in November 2019, he has reportedly received plenty of offers.




At the moment, Kovac's future remains unclear, but he said last month that he's planning to take on a new task in the summer.

"I can feel the excitement again. I expect to do something again this summer. I'm preparing myself for that," Kovac told Servus TV.

"It doesn't get much bigger than Bayern. But that doesn't matter to me. If I can identify with a club, I will take the job. There are many good leagues – England, Spain and the Bundesliga as well," he added.

Kovac has mainly been linked with Hertha BSC. The German capital club have tried to get the former Croatian international on board for a while and remain hopeful that it will be possible to bring him in to replace Alexander Nouri as coach ahead of the 2020/21 season.

"Niko is a Berlin boy, so I don't think a job at Hertha should be entirely ruled out," former Hertha BSC boss Dieter Hoeneß told AZ, referring to the fact that Kovac grew up in Berlin.




However, according to AZ, Kovac wants to take on a job at a club of the size of Arsenal or Inter and is currently biding his time as he waits for the right opportunity to come.

Despite winning the double in the 2018/19 season, Kovac was heavily criticized throughout his tenure as Bayern coach. Nevertheless, former Bayern München and Borussia Dortmund coach Ottmar Hitzfeld is confident that the 48-year-old is capable of taking on a coaching job at another top club.

"It would be desirable for Niko Kovac to get the trust at a top club once more. For me, he is a leader type, and he was a huge personality on the pitch as a player, too. He takes responsibility," Hitzfeld told AZ and added:

"I think it's a shame that Niko didn't get more trust and wasn't given a bigger chance at Bayern. But I'm too far away to be aware of the details. He has the professional expertise and leadership skills needed to coach a big team."

Kovac joined Bayern after he guided Eintracht Frankfurt to the DFB-Pokal title in the 2017/18 season.



Related stories