Fantasy Bundesliga:
Must-haves and differentials for Matchday 31
By Christian Andrick
Ahead of Matchday 31, we have highlighted a must-have player (M) and a differential pick (D) from each game that you should consider for your Fantasy Bundesliga team.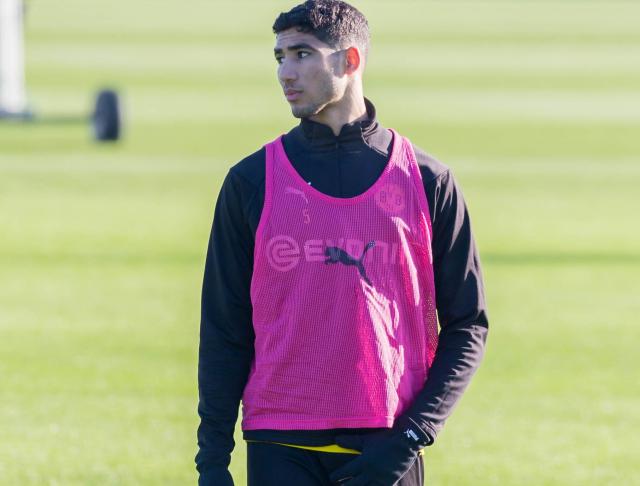 TSG Hoffenheim v. RB Leipzig:
M: Timo Werner, Forward (RBL, 21.4M, Owned: 37%, Previous 3 scores: 15, 12, 2) - After an abysmal showing against Paderborn, Leipzig will be looking to bounce back. In 8 matches between the teams, there have been 29 goals. Werner will be looking to add to that tally after missing out in the last game.


D: Robert Skov, Forward (TSG, 12.9M, 1%, 10, 10, 10) - Skov is involved in much of Hoffenheim's attacking situations. He has bagged two assists and also has eight shots in his last 3 games, scoring solid fantasy points without any goals. With Kramarić possibly coming back as well, that may help draw away some of the attention.

VfL Wolfsburg v. SC Freiburg:
M: Kevin Mbabu, Defender (WOB, 9.9M, 4%, 14, 16, 4) - The Swiss defender has quickly emerged as a dominant force in defense with a knack to get forward and put crosses into the box. In his last game against Bremen, he had 7 crosses, connecting on 2 of them.

D: Vincenzo Grifo, Midfielder (SCF, 12.2M, 0%, 13, 3, 17) - Grifo has great upside as the set-piece taker for Freiburg. He has also gotten an assist in 4 of his last 6 starts.


Fortuna Düsseldorf v. Borussia Dortmund:


M: Achraf Hakimi, Defender (BVB, 16.9M, 35%, 19, 18, 4) - Excluding the Bayern game, Hakimi has scored double digits since Matchday 21. Scoring 19 points last week without a goal or an assist is a feat in itself. He is only 5 points behind Kimmich as the top scoring defender in the game.

D: Erik Thommy, Midfielder (F95, 9.8M, 3%, 15, 0, 9) - It was a tough go around last time Fortuna faced Dortmund, losing 5-0. They will be motivated to make amends. If anyone from Fortuna can make an impact, Thommy has the attacking abilities to hit Dortmund on the counter. He was unlucky to come away with no goals in the last match against Hoffenheim in which he had 6 shots.

:Hertha BSC v. Eintracht Frankfurt:

M: Filip Kostić, Midfielder (SGE, 18.7M, 10%, 7, 6, 21) - Clearly the best player that is going to be on the field in this game. He will be well rested after having to miss out on the DFB Pokal matchup on Wednesday due to suspension.

D: Vladimir Darida, Midfielder (BSC, 8.4M, 2%, 6, 13, 7) - After having broken the Bundesliga record for distance traveled in a match for the 2nd time in consecutive weeks, it is safe to say that Darida will make his rounds on the pitch. While not likely to breakout with multiple goals, he definitely will not lay an egg.

1. FC Köln v. 1. FC Union Berlin:

M: Christopher Trimmel, Defender (FCU, 9.4M, 7%, 10, 3, 6) - Flashbacks of Beckham as Trimmel had whiplash against Schalke, taking 18 crosses and connecting on 8 of them. He also took all 9 of Union's corners. He should continue with this form over the weekend.

D: Mark Uth, Forward (KOE, 10.9M, 1%, 2, NP, 3) - The born and bred Cologne man has cooled down a bit in the last few games but has also suffered from a groin strain. If healthy and able to start at the weekend, Uth should take back his set-piece duties.

SC Paderborn 07 v. Werder Bremen:

M: Kai Pröger, Forward (SCP, 9M, 5%, 9, -1, 4) - In the matchup between the bottom 2 teams, something has to give. Paderborn, coming off a successful visit to Leipzig, should be feeling good. Pröger was 1 for 9 on crosses last week while also registering 1 shot.

D: Josh Sargent, Forward (BRE, 4.1M, 3%, 2, 7, 3) - Along the same lines as Paderborn, Bremen HAS to step up if they want to avoid relegation. Sargent has played very hard in every game he's been in and has possibly been a bit unlucky. Can the chips finally fall for Werder and Sargent?

FC Bayern München v. Borussia M'gladbach:

M: Joshua Kimmich, Defender (FCB, 21.7M, 27%, 17, 17, 17) - Kimmich has been dynamite as of late and has solidified himself in Bayern's midfield. This game will be interesting as Lewandowski and Muller are suspended, but that just gives Kimmich more of a chance to assert himself in the game.

D: Joshua Zirkzee, Midfielder (FCB, 1.2M, 4%, NP, 2, NP) - Will possibly start in Lewandowski's absence. He has started 2 times this season, scoring in his first start against Hoffenheim back in February.


1. FSV Mainz 05 v. FC Augsburg

M: Philipp Max, Defender (FCA, 13.3M, 6%, 23, NP, 10) - Max seems to be back to the form he showed before the stoppage. Against Cologne, he was all over the place, racking up 5 successful crosses, 3 key passes and a goal on 3 shots.

D: Daniel Brosinski, Defender (M05, 9.1M, 1%, 26, 5, NP) - The captain is back as well and ended up as the highest scorer in the league last week. He had an even better game than the aforementioned Max, accumulating 6 crosses, 6 key passes, 3 shots and an assist. It was by far his best game of the season. He is the differential pick as he is owned by only 1% of managers.

FC Schalke 04 v. Bayer 04 Leverkusen:

M: Kai Havertz, Midfielder (B04, 19.9M, 24%, NP, 9, 5) - After missing the last 2 competitive games for Leverkusen, Havertz should be fit in time for their late Sunday matchup. Schalke have been a shell of their former selves and Leverkusen could feast on their low morale.

D: Julian Baumgartlinger, Midfielder (B04, 6.4M, 1%, 5, 7, 7) - He did get an assist against Munich but has not offered a whole lot else in midfield. His upside is that the score could get out of hand for Schalke and Julian is a cheap choice who has a chance to get in on the action.



Related stories