Confirmed:
Alexander Nübel to earn first Bayern start on Thursday
By Peter Vice @ViceytheSS
It is settled. FC Bayern München will take their first look at their selected goal keeper of the future. Alexander Nübel shall start against 1. FC Düren in Thursdays's Pokal fixture.

A most intriguing competition begins.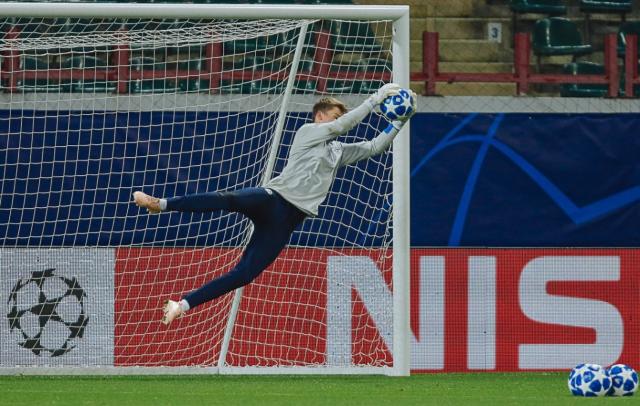 | | |
| --- | --- |
| Alexander Nübel. | Photo: Елена Рыбакова, Soccer.ru, CC BY-SA 3.0 |
The story of Alexander Nübel's move to Bayern generated plenty of coverage in the second half of last year's campaign. Then Schalke 04 manager David Wagner opted to bench his young prodigy after learning of the 24-year-old's choice to abandon the club. The keeper was compelled to surrender his captain's armband. Taunting and jeering from the Schalke fans moved Nübel to tears on more than one occasion.


Signing with the German giants proved quite the unpopular move Stefan Kuntz's #1 backstop on the Germany U21 side. The young prodigy nevertheless had to do keep his career aspirations in mind. Long hailed as the natural successor to Manuel Neuer, it was only natural that Nübel had to follow in his predecessor's footsteps.

Neuer also left Schalke for Bayern in 2011. Further uncanny parallels between Neuer and Nübel exist. Both keepers are of the exact same height. Their styles echo one another, particularly on the so-called "sweeper keeper" plays. German goalkeeping legend Oliver Kahn, a long-term scout of both players,  consistently describes them in the same hushed tones.

Bayern trainer Hans Dieter Flick announced that Nübel would obtain his first-ever start in a Bayern tricot on Wednesday. "I think Manu [nickname for Neuer] will be understanding of the fact that we should let Nübel play tomorrow," Flick noted.

Precisely how many starts Nübel shall get this season remains a central point of interest for Bundesliga watchers this season. The 34-year-old Neuer, now fully recovered from his Metatarsal surgery and in unquestionably fantastic form, has repeatedly made clear that he has no plans to relinquish his #1 status either for Bayern or the national team.

Nübel's signing compelled Neuer to push Bayern for a contract extension. The man who many can argue stands as Germany's all-time greatest presence between the sticks is on record as stating that he wishes to "play every match."



More about the match
More about Alexander Nübel