Suspensions for Mbom and Möhwald leave Kohfeldt short of central midfield options
By Peter Weis @PeterVicey
Werder Bremen's coach doesn't have as many injury problems to deal with as last season. He will still have to get a bit creative in building a squad for his next encounter, however, after two midfield actors find themselves suspended.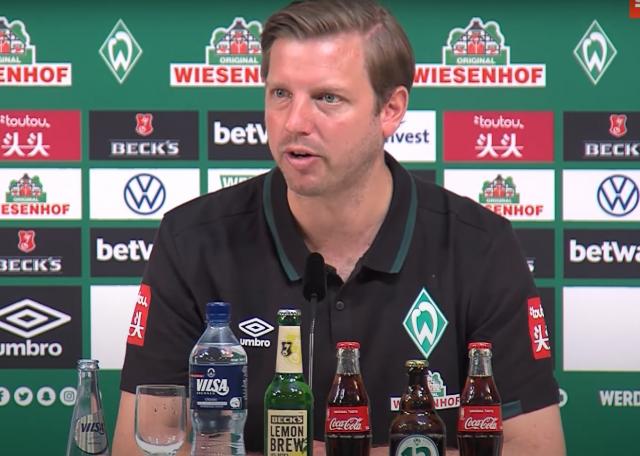 Hanseaten trainer Florian Kohfeldt answered some questions about his lineup juggling over the weekend in press interviews on Monday. Regarding the 32nd minute subbing off of Jean Manuel Mbom, the 38-year-old made clear that the player's booking drove the decision.


"I was very concerned that Manuel might have to leave the field early on a yellow-red once [Wolfsburg] got another deep run behind him," he explained.

Davie Klaassen's departure at the end of the summer transfer window has forced Kohfeldt into many innovative midfield solutions. While Kohfedlt declared himself pleased with Mbom's progress, he noted that the 20-year-old's performances on duels left much to be desired.

"He needs to solve problems with his positional play," the coach noted, "before it comes down to a last-ditch duel."

Mbom's replacement, Kevin Möhwald, actually did get sent off on a yellow-red in the 3-5 loss to Wolfsburg. A suspension for the 27-year-old, combined with the fact that Mbom will have to sit out the coming fixture against Stuttgart on yellow accumulation, leaves Kohfeldt short of options in central midfield; by far his thinnest position.

"Perhaps Maxi Eggestein or Christian Groß will have to play in a different position," Kohfeldt speculated in a conversation with Germany's Bild Zeitung, "Leonardo Bittencourt has also played in a double-six set-up before."



More about the match
More about the teams