Max Eberl defends structure of Rose's contract: "It's about Borussia and not about praise"
By Peter Vice @ViceytheSS
In an open letter published in the Monday print edition of German footballing magazine Kicker, Borussia Mönchengladbach sporting director Max Eberl addressed his disaffected fan-base directly.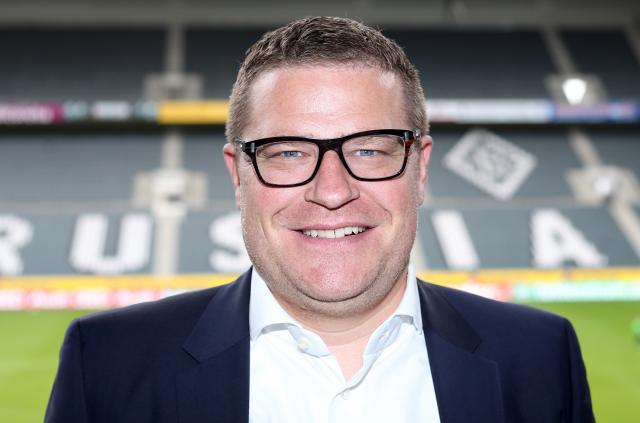 The ever-vocal FanProjekt Borussia Mönchengladbach has made certain that head-coach Marco Rose's perceived betrayal has not been without consequence. Club chairman Thomas Ludwig has published a number of damning letters online in which he criticizes Rose for committing to rivals Borussia Dortmund next season.


The stressors of Germany's "Geisterpiel Era" exacerbate what would certainly not be a comfortable situation under normal circumstances. Deprived of the chance to see their teams live in the team, German ultra societies find themselves deprived of their most valuable asset; the opportunity to have their voices heard.

In a move that will surely evoke a strong response from the local FandProjekt, Gladbach sporting director Max Eberl briefly expressed sympathy and understanding of the criticism, but quickly got back on the offensive in terms of addressing accusations leveled against him.

"When I read that fans have 'pulled the plug' because our coach is leaving us and that they are no longer interested in the current season because the coach remains on the sidelines, I'm deprived of the collective fighting spirit for Borussia," Eberl wrote, "Surrendering to circumstance and pulling the plug aren't things that I can understand. My 'plug' will never be pulled so long as I'm in this job. Giving up will never and should never be an issue."

Regarding the Rose situation, most of the criticism directed at Eberl concerns the fact that he allowed Rose to build an exit clause into his initial contract with the club. Eberl has publicly emphasized that he never would have gotten Rose to come to Gladbach in the first place without such a release clause and that buyout options are an unavoidable part of the modern game.

Eberl emphasized that he and fellow club executive Stephan Schippers always acted in the best interest of the club.

"[We make decisions] not based on personal emotions, not based on getting respect from others, not based on external pressures, and not based on vanity," Eberl wrote, "We aim to make the best decisions for Borussia Mönchengladbach. It's about Borussia and not about praise."



Related stories