Gladbach fan group renounces final days of Rose-Era:
"After 80 days, the enthusiam will continue unabated."
By Peter Vice @ViceytheSS
Borussia Mönchengladbach FanProjekt leader Thomas Ludwig effectively disowned head-coach Marco Rose in some of his recent comments.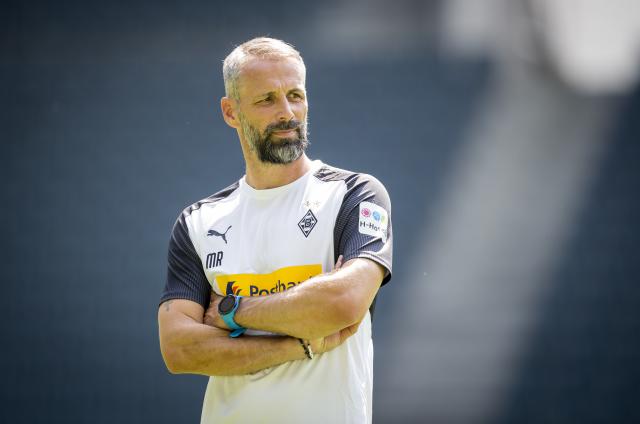 | | |
| --- | --- |
| Marco Rose. | Photo: Borussia Mönchengladbach |
The eventual disclosure of one of the Bundesliga's worst kept secrets had much to do with some of the pressure emanating from its main fan societies.


After Gladbach lost the prized Rheinderby to FC Köln in round 20 of the 2020/21 campaign, FPBMG accused Rose of not taking the club's most sacred rivalries seriously enough with his squad rotations. Within a few days, fan club chairman Thomas published a letter online in which he called upon the 44-year-old trainer to make his intentions known.

The amount of mounting public pressure eventually compelled all parties involved to come clean with their plans for next season. After it was revealed that Rose would, in fact, be leaving the foals in the summer to take over as the new head-coach for Borussia Dortmund, there did exist some loose talk about the fans groups about getting Rose off the sidelines before the season concluded.

Ludwig aptly summarized the sentiments of Gladbach supporters by emphasizing that no fans truly wished to see such dramatic action take place. The FanProjekt leader stressed that his organization was not calling for a "revolt" or "uprising."

"We're not saying that Marco Rose should be run off the pitch," Ludwig noted in an interview with local newspaper Rheinische Post, "We're only saying that, as a fan society, we can no longer identify with Marco Rose leading our team from the sidelines."

"This season still has about 80 days left," Ludwig continued, "during which time it shall be difficult to follow the games with any sort of passion because Marco Rose is still on the bench. I definitely won't be following the games with any enthusiasm anymore. After those 80 days, however, the enthusiasm for Borussia will continue unabated."


The foals definitely need a win today against lesser NRW rivals Bayer 04 Leverkusen if they are to keep their hopes for European football next season alive. A six-match winless run leaves the foals in ninth place, four points off Leverkusen for the last Europa League place and ten points behind Eintracht Frankfurt in the race for a UCL return.

Whether or not Rose can count on fan support may seem like a moot point, given that fans have been excluded from stadiums since early November. The departing trainer can nevertheless count upon some negative and hurtful banners being hung in the empty Borussia Park stands ahead of kickoff today.



More about the match
More about the teams