Bundesliga 2020/21:
The full club-for-club administrative scorecards (Part II)
By Peter Vice @ViceytheSS
As a thoroughly entertaining March 2021 international break draws to a close, it rapidly becomes time to shift one's focus back to an equally intriguing finish in Europe's most exciting football league. The 2020/21 German Bundesliga nears its conclusion with only eight rounds left to go. 

As a prelude to the final act of the season, we at Bulinews are pleased to produce another comprehensive league column. Just as we did in October and again in December, it's once again time to check in with all 18 top-tier clubs in greater detail.

This analysis takes the entire campaign into account, assigning each club an "administrative scorecard". As was the case in previous columns, we'll use European-scale grades (top marks to bottom on a scale from 1 to 6) to evaluate the professional moves of the entire 2020/21 Bundesliga. 

An "administrative scorecard" is based on three factors, each with its's own section. Transfer decisions being of such tantamount importance to clubs, we'll first look back at the January activity and note what personnel moves managerial teams have already undertaken ahead of the summer. Next, we'll update the player grades from both the season's windows to assess the complete 2020/21 transfer classes.

On-pitch personnel obviously not being the only important factor in evaluating a team's professional health, a third "Miscellaneous Administrative Scorecard" section is added. In this space, we'll discuss the decisions by executives to hire/fire trainers, deal properly with their fan-bases, and generally conduct their affairs in an effective manner. 

All of this leads us to a composite grade that seeks to score each club's season. The subjective nature of critiquing the business football obviously meant that we had to devote as much fair nuanced consideration to each club as possible. As a result, the column ran very long and had to be divided into two parts.

Part II covers 8 Bundesliga teams who have been scored average or below in the "3", "4", and "5" composite grade sections. The article also features a final table projection based on the remaining schedule after all analysis has concluded.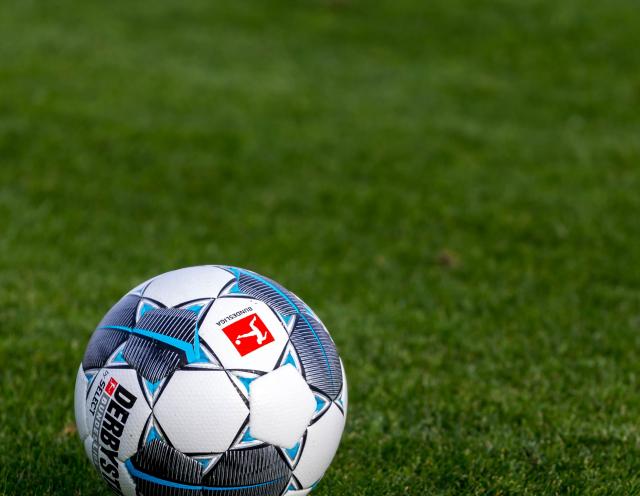 Football. There are rough-and-tumble results-driven businesses out there. Then there's football. There may be no more onerous field to work in. Those living in a world where their decisions are meticulously critiqued by the masses yearn to find someway out of it. Those demoted to the sidelines often find that they miss the thrill of the pressure and seek to find a way back in.


Our all-inclusive analysis of the clubs competing in the 2020/21 German Bundesliga isn't intended to serve as a shallow case of armchair quarterbacking. If anything, the deep dive into the complete workings of all 18 footballing organizations aspires to be a sweeping tribute to another fantastic season of Bundesliga football. 

The appreciative chronicle of the major decisions of 2020/21 contiunues with part II. In this article, we'll cover ten teams deemed to have managed average or below. The clubs appear in the following order: Bayern München, Arminia Bielefeld, TSG Hoffenheim, Hertha BSC, FC Köln, Borussia Mönchengladbach, Borussia Dortmund, and FC Schalke 04.

The ten other teams are already covered in Part I, which can be found here.


"Class 3"

-FC Bayern München
-DSC Arminia Bielefeld
-TSG 1899 Hoffenheim
-Hertha BSC

Some may find themselves surprised to see the record champions here, or even take issue with two relegation candidates making the third group. The German giants, whom one fully expects to win the league this year, haven't run the tidiest of administrative ships this season. A categorically poor transfer class also weighs the FCB down. Bielefeld and Hertha have their problems as well. The former club, a still highly likely relegation candidate, scores positive points for some build managerial undertakings.

FC Bayern München
2020/21 Administrative Grade = 3,08
Jan. 2021 Transfer Window Grade = 1,5

In = (None)


Out = Chris Richards (CB), Joshua Zirkzee (CF), Leon Dajaku (CM)

The January transfer window seems a like an eternity ago for the German giants. All of us are already firmly focused on next season. Will Hansi Flick still be holding the reins? Shall Dayot Upamecano and Omar Richards count as upgrades over David Alaba and Jerome Boateng? Will the youth team be able to pump upwards through the pipeline after some noteworthy departures and a noticeable downtick in form? What happens when Oliver Kahn officially becomes the new face of the club?

Everything centers around the FCB's future as it increasingly looks like a ninth straight league-title is already in the bag. The last decade couldn't help but produce the academic footballing discipline of "Bayern-ology"; defined as the speculative (entirely unscientific) art of identifying potential potholes ten miles down the road. For better or worse, German Bundesliga lovers must think twelve steps ahead. We're already arguing about whether Niklas Süle can be adequately replaced, and he's barely hypothetically on the way out yet.

Current top personnel exec Hasan Salihamidzic's learning curve did lead to the Bavarians taking just a bit too long to get their administrative ducks in a row for two consecutive summers. Unfortunately for the armchair Cassandras, it looks like the 44-year-old is basically caught up. He took care of the unfinished business from the autumn by securing the the loan deals noted above and, for the first time, dove straight into building the next campaign's squad.

2020/21 Transfer Class Grade = 4,25

Leroy Sané (2,5)

Marc Roca (4,0)

Eric Maxim Choupo-Moting (4,25)

Douglas Costa (5,0)

Bouna Sarr (5,5)

Tanguy Nianzou (N/A)

Alexander Nübel (N/A)

Amazingly, the autumn transfer class grade slips even lower than it was in January. It could have sunk lower still, had Leroy Sané not (as predicted) refined his game, played himself into form, and located a workable groove within the Bayern system. Note that the writer firmly stands by the grade that sees Sané hit such a high mark and, furthermore, confidently augurs that he will get even better.

Most of the popular Sané criticism firmly belonged to the realm of wild and hopeful speculation that, somewhere on this team, a flat-tire would affect the race. It never seemed to be anything other than armchair "Bayern-ology". That being said, this remains a genuinely awful transfer class; one that could have easily pulled a different team into obscurity. Regrettably, it doesn't work that way with a "super-club".

Miscellaneous Administrative Grade = 3,5

The manner in which the German press hops on every last sign of a rift between Hansi Flick and Salihamidzic is, of course, overblown. As noted before on this site, however, a potential departure for Flick over the summer shouldn't be treated as a settled issue. There do exist clear differences of opinion between the trainer and his sporting director. One glaring piece of evidence lies above in the form of the transfer class.

It must be emphasized and re-emphasized that Flick isn't wholly satisfied with the back-ups he's been provided. Furthermore, having reached the absolute zenith of accomplishment with the Bundesrepublik's richest club, Jogi Löw's former colleague can be assumed to be ready to seek out new challenges. Bayern could yet find themselves in an administrative snafu if certain issues aren't dealt with clearly and promptly.

Such auguries about the road ahead could be trenchant analysis, the epitomization of poor "Bayern-ology", or some mixture of both. In any event, it's recommended not to take Karl-Heinz Rummenigge's word for it. Flick could absolutely be pondering a move. Club administrators have not done a satisfactory job of putting that to rest.

DSC Arminia Bielefeld
2020/21 Administrative Grade = 3,15
Jan. 2021 Transfer Window Grade = 2,5

In = Michel Vlap (ATTM), Masaya Okugawa (LW)

Out = Noel Niemann (LW), Brian Behrendt (CB)

A rather prudent January transfer window from sporting director Samir Arabi. The potentially sought-after manager also got a nice jump on next year with future acquisitions Sebastian Vasiliadis and Janni Serra. All of this constituted some clever maneuvering from a small-market club surely devastated by the revenue shortfalls associated with the pandemic. The jury remains out, of course, on the big gamble of installing Frank Kramer as the new head-coach this close to the season's conclusion. As reported in a separate article, this counts as a €500,000 risky lien on the future.

Overall, one can divine a respectable play-to-stay in the Bundesliga from Germany's most satirized footballing organization. The jokes essentially wrote themselves when the DSC captured the second-league crown last spring. Few expected the quintessential "yo-yo" team to survive more than one season in the top flight. The fact that the club opted for a carbon-copy of SC Paderborn 07's 2019/20 kit certainly made it seem as if they would barely try. And yet, try Arabi did.

2020/21 Transfer Class Grade = 3,22

Ritsu Doan (1+)

Masaya Okugawa (2,0)

Michel Vlap (2,25)

Sergio Cordova (2,75)

Natan de Medina (3,75)

Mike van der Hoorn (3,75)

Jacob Barrett Laursen (4,0)

Christian Gebauer (4,5)

Arne Maier (5,0)

Nikolai Rehnen (N/A)

Any team looking to bulk up in preparation for the top flight must consider heading back to square one when it comes to the attack. Bundesliga Two's top scorers rarely transition well to the next level. Predictably enough, Fabian Klos, Andreas Voglsammer, and Sven Schipplock fell into their own Simon Terodde patterns over the course of the season. The dual outsourced solutions of Ritsu Doan and Masaya Okugawa may prove a stroke of genius. Doan definitely deserves his "1+" status.

Hopefully, local fans will remain grateful to Uwe Neuhaus for keeping the Bielefelder out of an early-season tank with his disciplined 4-5-1. Rumors that the more traditional trainer was shown the door because he declined to play top-caliber acquisitions like Arne Maier are more than just rumors at this point. It's abundantly clear that Kramer was hired in the hopes that he could supply more avant-garde tactics. Will they prove too contemporary?

Miscellaneous Administrative Grade = 3,5

We'll have to wait to answer that question. Kramer's initial set-up in the last fixture against Leipzig certainly bordered on the uselessly stylish. Later tweaks to the 4-2-2-2 seemed to confuse the players on the pitch to the point of complete detachment toward the match. That could repeat. Should Arminia head back down, Arabi stands virtually no chance of keeping any of his loans.

The manager cannot exactly be faulted for not being more proactive with his purchases. Players understandably want to know where they'll be playing next year. We should begin to discern how smart a wager Arabi's trainer-switch was long before the campaign concludes. Arminia's remaining schedule is kind enough to pick up sufficient safety points before April is out. Players will know if they're prepared to commit by then.

TSG 1899 Hoffenheim
2020/21 Administrative Grade = 3,34
Jan. 2021 Transfer Window Grade = 1,5

In = Chris Richards (CB), Georgino Rutter (CF) 

Out = Jacob Bruun Larsen (LW), Joao "Klauss" de Mello (CF)

Once again, Alexander Rosen can hardly be faulted for doing an excellent job with his January transactions. The TSG sporting director landed loan locales for the teams two most potential-laden underachievers, procured himself an immediate starter at the center-halve position, and even snatched up a top-class striking prospect for a party €500,000. Angelo Stiller and David Raum are also headed to Sinsheim over the summer. More promising German youth talents find a home in Baden-Württemberg.

It needs to be stated that Rosen's job remains perhaps the least challenging in German football. It's easy enough to attract developmental players to a boondocks team where they face less fan pressure. Furthermore, benefactor Dietmar Hopp supplies his managerial team with all the capital they need. The Kraichgauer can easily be run in a more English manner. One day German football lovers shall be able to get through a section about Hoffenheim without broaching such not-so-subtle digs. At present, it's impossible. The administrative model of this team can't be likened to any other club.

2020/21 Transfer Class Grade = 3,54

Chris Richards (2,5)

Georginio Rutter (3,0)

Sebastian Rudy (3,25)

Ryan Sessegnon (3,5)

Kevin Vogt (3,5)

Kasim Adams (4,0)

Mijat Gacinovic (5,0)

The two players obtained over the January window already outpace Rosen's autumn class. This constitutes another way in which this club serves as an inverse to every other organization covered in this article, albeit a more coincidental one. Head-coach Sebastian Hoeneß frequently remarks how this campaign has been a "wasted year". A great deal of the underperforming stems from a set of additions that have largely flopped.

One positive facet of the large roster manifested itself in a superb 2020/21 UEFA Europa League group stage. Essentially all of the player grades would have been significantly worse were those six fixtures not taken into account. Of course, we all know how that ended. One can fairly question whether Rosen built a squad suitable to Hoeneß' needs.

Miscellaneous Administrative Grade = 5,0

Previous head-coach Alfred Schreuder found himself unexpectedly let go just prior to the end of the 2019/20 campaign for what was cited as a "difference of opinion." Few buy this. Hopp's Kraichgauer rather saw the opportunity to capture a big name. Sebastian Hoeneß--nephew of Uli and son of Dieter--had just concluded a third-division title-winning campaign with the Bayern reserves. Someone at a larger club had to clear a chair for him and this one struck first.

Now that it's clear the team won't get European football next year, it's worth considering whether this reel-in contributed to the squad's regression. Rosen and company should rightly get docked for this questionable PR stunt. The other main factor contributing to the low administrative grade involves the spike in COVID cases this season. Many of them resulted from the club managers' wholly irresponsible releases of certain players for international duty.

Hertha BSC
2020/21 Administrative Grade = 3,73
Jan. 2021 Transfer Window Grade = 2,75

In = Sami Khedira (CM), Nemanja Radonjic (LW)

Out = (None)

Practically all German football lovers have spent some time this winter reassuring our poor beleaguered friends in Berlin that everything is going to be alright. To be fair to the perpetually disheartened Hertha enthusiasts, we have a very poor track record of keeping our promises in this regard. Hertha guarantors were wrong in 2010, 2011, and 2012. On this particular occasion, the stakes could not be higher. Should the club suffer relegation, investor Lars Windhorst will turn his back on the capital city and never come back.

The rationales swirling around in the heads of anti-Hertha-alarmists this time revolve around how the strong talent level of the squad and a soft remaining schedule. There's also the matter of so many returning players, including the two acquisitions of the January transfer window. Former World Champion Sami Khedira seemed little more than a PR-driven pickup for a team with so much depth in central midfield. Perhaps he is. There should nevertheless be some more instances in which his experience comes in handy.

Heading towards the conclusion of the "Hin-Runde", the squad's major deficiency remained the lack of reliably creative wingers. This was partially addressed with Nemanja Radonjic, but truly ameliorated through much improved play from Dodi Lukebakio and the very useful emerge of Deyovaisio Zeefuik. Naturally, It's debatable whether the side finds itself in need of additional assistance on the flank at all when Matheus Cunha is healthy. If excellent distributive center backs Jordan Torunarigha and Dedryck Boyata hadn't had such injury-riddled seasons, it's doubtful we'd be discussing a potential Hertha relegation at all.

2020/21 Transfer Class Grade = 3,93

Jhon Cordoba (2,5)

Matteo Guendouzi (3,5)

Sami Khedira (3,75)

Deyovaisio Zeefuik (3,75)

Alexander Schwolow (4,0)

Nemanja Radonjic (4,5)

Lucas Tousart (4,5)

Omar Alderete (5,0)

Jessic Ngankam (N/A)

Eduard Löwen (N/A)

Performance obviously hasn't been anywhere near good enough. Some may find these marks overly generous. Understand that there were many cases in which league-watchers generally held the consensus that the team played reasonably well, yet still lost their way via one or another random-luck based occurrence. Moreover, we observed more than our fair share of what proved to be "false dawns".

To be sure, there's fallacious thinking inherent in all of it. To take three quick examples, the writer could have just as easily written off Alexander Schwolow, Lucas Tousart, and Omar Alderete as total failures when doling out the above grades. For Germans, a built-in desire to subsidize the capital city can never be fully erased. This is because, unlike the vast majority of other countries, we do actually heavily subsidize our capital.

A full-scale Daniel-Kahneman-style thought purge can't save us when it comes to Berlin bias. Such a statement should probably lead every last analysis of the Bundesrepublik's "alte Dame". This writer, despite his best efforts, isn't anywhere close to immune. One needn't look any further than the evaluation of Hertha's summer transfer class from last autumn. Ugh. Everything is dead wrong as Bruno Labbadia's camel-hair coat.

Miscellaneous Administrative Grade = 4,5

Here we'll be a bit more critical. The decision to bring Pal Dardai back was laudable in terms of lending this club enough stability to avoid the drop. Next year, however, it might bring it's own fresh set of problems. Dardai's insistence on a longer-term contract made sense from his perspective. Insofar as club finances are concerned, it basically just means that Hertha are on the hook with salary commitments through next year and have probably locked themselves into a tumultuous upheaval run 2020/21.

One way or another, Fredi Bobic is headed to Hertha. It's extremely difficult to see Bobic and Dardai functioning on a cooperative basis. Dardai remains one of the more unapologetically open trainers the Bundesliga has ever seen. He shares his dissatisfactions and even personnel thoughts with the press. Bobic wheels and deals from a more comfortable distance. The chances of these two radically different personalities coexisting for a full season appearing slim, there will likely be sackings, streaks, and more nervy moments next year.

"Class 4"

-1. FC Köln
-Borussia Mönchengladbach
-Borussia Dortmund

The fourth group contains the Bundesliga's two biggest regression stories of the season. Joining the dubiously honored pair of West Prussian clubs, we have the most likely candidate to fall into the second automatic relegation spot. While this trio encountered some random bad luck along the 2020/21 path, administrative missteps in all three cases count as inexcusable unforced stumbles.

1. FC Köln
2020/21 Administrative Grade = 4,07
Jan. 2021 Transfer Window Grade = 3,75

In = Emmanuel Dennis (CF), Max Meyer (ATTM)

Out = Anthony Modeste (CF), Frederik Sørensen (CB), Christian Clemens (RW)

As of this writing, Geißböcke trainer Markus Gisdol still has his job. One might sense a not-so-bold prediction coming. Between now and the end of the campaign, Gisdol will likely be sacked. If anything, he'll be released after relegation is confirmed for the cathedral city club. Sporting director Horst Heldt has by no means been spectacular over the past four transfer windows, but he's done a reasonable enough job of supplying his last two coaches with some roughly sculpted puzzle pieces upon which to build.

Whether its because Gisdol previous appointments at Hoffenheim and Hamburger SV left him more inclined than necessary toward internal development, or he's simply the type of coach who specializes in early overachieving, the time has come to ask serious questions of the 51-year-old. Like many others, this writer habitually wonders why Emmanuel Dennis' play has been so broadly adjudged to be unacceptable. Moreover, Max Meyer's use far behind the attacking axes forms the basis for many a tactically minded rant.

So much doesn't add up. Heldt might have earned a better transfer class glade, despite the fact that he was far less productive than usual in shipping out loans, had Gisdol arranged the actors acquired for him more sensibly. The same applies to the individual grades associated with the full 2020/21 transfer class. Köln's current trainer often reminds one who wishes to play chess with a bunch of puzzle pieces. Enjoy the visual of a chess opponent placing pieces or cardboard on the squares. It's about as visually disturbing as the football the Effzeh have supplied this season

2020/21 Transfer Class Grade = 4,47

Ondrej Duda (2,75)

Marius Wolf (3,75)

Salih Özcan (3,75)

Max Meyer (4,0)

Jannes Horn (4,5)

Dimitrios Limnios (4,75)

Emmanuel Dennis (5,0)

Tolu Arokodare (5,75)

Sebastian Andersson (6,0)

It's important to emphasize that an amateur's eye operates nowhere near the level of that of a skilled professional trainer. There nevertheless remains so much that fails to make sense. As noted in a recent tactical column, Gisdol has had ample time to work with the likes of Dimitrios Limnios and Tolu Arokodare. A team that went well over a month without scoring a single goal should have at least given auditions to some more attackers.

There was little to lose for a striker-less team that often needs to bury perhaps its best winger (Marius Wolf) in defense. From the very onset of this campaign, Gisdol was toying around far too much with his defensive set-up. Even before lead-striker Sebastian Andersson's injury rendered him the biggest flop of all league transfers in the summer window, this team was in trouble on the other side of the ball as well.

A weak remaining schedule might still save the Domstädter from the drop. It still proves most difficult to trust a gaffer who can't think of anything better than placing Ondrej Duda awkwardly alone up top every week.

Miscellaneous Administrative Grade = 4,0

One can credit Heldt for his efforts. One might as well credit him for not axing his team's meager momentum to pieces with a bunch of poorly planned trainer sackings a la Schalke. The bet seems to be that the slowly improving defensive backbone shall prove sufficient enough to keep the billy goats afloat amidst a league featuring about as bad a collection of teams as we've seen in eight or nine years.

If it pays off, few will dwell upon this sad, fan-less season of striker-less Kölner football. Intuitively, many Bundesliga watchers can't shake the feeling that this selected collection of footballers, whom actual spectators at the RheinEnergieStadion never would of accepted had they and their voices been allowed in, just don't have the weapons to do anything other than fizzle out feebly.

Borussia Mönchengladbach
2020/21 Administrative Grade = 4,14
Jan. 2021 Transfer Window Grade = 2,5

In = (None)

Out = Andreas Poulsen (LB), Laszlo Benes (CM)

Having decided that there would be no major moves during the most recent window, sporting director Max Eberl opted to take a long swath of January off. He did get some business done. In addition to the loan deals listed above, Eberl exercised the purchase clause for Hannes Wolf and bought Kouasio Manu Koné for the next campaign. There's nothing majorly wrong here, even if one can quarterback Gladbach's top personnel exec for leaving a fee too many loose ends untied before he took his leave-of-absence.

A bit more attention could have been given to locking down players to contract extensions. Marco Rose's impending departure, which we will address in greater depth below, meant that a cadre of players would invariably focus on their exit clauses or outright request transfer. The pre-emptive antidote to this foreseeable occurrence required contractual upgrades for the team's core. Four youth academy players also received professional contracts, swelling the roster to an unhealthily large 31. Greater attention might have been given to loan deals for them.

2020/21 Transfer Class Grade = 3,92

Louis Jordan Beyer (3,5)

Hannes Wolf (3,75)

Valentino Lazaro (4,5)

Julio Villalba (N/A)

Michael Lang (N/A)

Hannes Wolf slowly creeping his way up into a relevant force in this team. This comes after many league-watchers routinely questioned his style of play as one that doesn't appear to jive with the team's general rhythm. By contrast, the player most of us thought would slide into the the ranks with ease (Valentino Lazaro) has declined in relevance amid the awkward shifts in Rose's intended form of football. Some debate how much of an effect Rose's move has on the players. This writer considers it obvious.

Glibly stated, we've witnessed a squad lose its overall sense of identity over the last few months. The "double-six" system that saw Rose gallop the foals up to first place for a prolonged stretch during the 2019/20 "Hin-runde" still exists, but it no longer seems to recall how to fire itself. Steadily eroding player morale and Rose's wandering mind unfortunately do manifest themselves in this team's execution every week. Unlucky breaks existed. The larger issue is systemic.

Miscellaneous Administrative Grade = 6,0

So then. How should have Max Eberl handled the Marco Rose situation? For starters, the whole "99 percent" remark was horribly chosen semantic fluff. As if that weren't bad enough, Eberl followed it up with the laughably sad "98 percent" assurance. This treated the Gladbach supporters like pure invalids who couldn't see through the thinnest of veils. The ultras understandably took it upon themselves to force out the answer their sporting director should have honestly delivered to them much earlier.

Had Eberl leveled with the fans, much of this turmoil could have been avoided. Overly defensive statements aimed directly at the FanProjekt did little to ameliorate the situation. The fact that supporters are shut out of the stadiums at this time necessitated a more delicate approach. Deprived of their right to voice protest via banners and chants, devotees already feel a profound disconnect from their club. Gladbach adherents needed no reminder of their inability to serve as participants in their local institution. There can be no choice other than to give Eberl a failing grade here.

Borussia Dortmund
2020/21 Administrative Grade = 4,16
Jan. 2021 Transfer Window Grade = 3,25

In = (none)

Out = (none)

Sometimes there is no better option that the status quo. That statement isn't meant to be pejorative in any way, either. Do nothing occasionally constitutes the proper course of action. The BVB's title hopes having long evaporated before the January window opened up, it was a far better strategy to shore up next years squad. Julian Rijkhoff and Soumaïla Coulibaly get set to join one of the league's best academies in a few short weeks. That's certainly nothing compared to sporting director Michael Zorc's last three windows, but the club continues to sow quality seeds.

One still has to dock the far too many bosses at Germany's second-richest club for standing totally pat when their Champions' League place was one the line. Throughout January, there existed no impetus whatsoever toward at least targeting a reliable central midfielder via a short-term-loan. At virtually no cost or risk, a little fresh blood could have been introduced to this team that frequently suffers from a dearth of ideas amid languorous ball-possession phases. A back-up striker should have also been courted as part of a bare-minimum contingency plan.

2020/21 Transfer Class Grade = 3,75

Felix Passlack (3,0)

Jude Bellingham (3,0)

Thomas Meunier (4,5)

Reinier Jesus Carvalho (4,5)

As eminently likable a player as Thomas Meunier is, there can be no question that he proved a poorly-thought-out replacement for Achraf Hakimi. Many of the problems die Schwarzgelben encountered moving forward this season stem from the fact that Raphaël Guerreiro, while still compelling in a more rearward left back role, doesn't have the sort of freedom to move unmarked up the pitch without a horizontal axis partner drawing extra coverage.

This writer does an about-face on Meunier after admittedly overrating him in the last comprehensive column. Even when healthy, it appears as the veteran Belgium international just isn't the right fit for this team. The 29-year-old's work seems better suited to a team running a traditional back four. As concerns Jude Bellingham and "Reinier", the work ethic definitely shines through. Both nevertheless appear lost too often; perhaps a result of scant guidance.

Miscellaneous Administrative Grade = 5,5

Apropos a lack of guidance, one must address the decision to terminate Lucien Favre. Here we have the most unnecessarily detrimental move made by any team over the course of the season. It's almost as if the cadre of club administrators didn't understand what was at stake after round 11. A full 23 rounds of Bundesliga play remained too important to place in the hands of a caretaker coach. Favre's expiring contract, coupled with the fact that Marco Rose had almost certainly been secured, rendered this move completely needless.

Had Zorc, Watzke, and the rest opted to stick with Favre, they would have taken a lot of heat for their trainer's poor record against teams at the bottom of the table. Tough. One expects those earning a comfortable living administering a club to be able to withstand such flak. Failure to finish in the top four, a very likely outcome now, brings with its own debilitating set of problems. It's highly doubtful staying the course at least through January would have in any way prevented Rose's commitment to the club.

As clear as it may have been after the 1-5 defeat at Stuttgart that Favre's tenure wouldn't bring the title, it should have been clearer that the team still had vital points to pick up with two-thirds of the season left to go. Note that it wasn't even necessary for the club to commit to its head-coach for the duration of the season. Contract extension talks could have easily been extended one month into the new year. All that was needed was a little bit of skillful stalling. In other words, just an ounce of leadership in the face of adversity.

"Class 5"

-FC Schalke 04

Our final group features but one lowly member. The Königsblauen near the end of a campaign so thoroughly wretched that it shall live forever in the annals of history. Anywhere that a debate concerning the Bundesliga's worst-ever team crops up, the 2020/21 version of die Knappen shall crop up first. Having done their part to redefine failure, Schalke must occupy their own separate category.

FC Schalke 04
2020/21 Administrative Grade = 5,64
Jan. 2021 Transfer Window Grade = 5,75

In = Shkodran Mustafi (CB), Sead Kolasinac (LB), Klaas-Jan Huntelaar (CF), William Furtado (RB)

Out = Rabbi Matondo (RW), Ahmed Kutuçu (LS), Nick Taitague (ATTM), Vedad Ibisevic (LS), Ozan Kabak (CB)

To the surprise of literally no one, this historic embarrassment sits at the bottom of our analysis. If there were a level beneath rock bottom, die Knappen would sink down to it. One runs out of words to describe this grotesque eyesore. As noted in the Mainz section, five separate coaching regimes were simply too much. Of the names listed above, the most salient remains Vedad Ibisevic. The veteran striker who could have helped this team the most fell out of favor with Manuel Baum's staff. Three trainers later, there's no convincing a magnanimous actor willing to forgo his salary to come back.

A matter of even greater relevance concerns the how many footballers on the current squad are contracted to play in Bundesliga Two. This is a always the greatest question when a team gets relegated. As it so happens, it's an extremely one difficult to answer. Even top footballing journalists with regular cordial access to a club's upper echelon don't know. Taking some of Kicker's correspondents at their word, all of the loaned players operate without and termination clauses for the second division.

If this is true, there could be a decent enough core with some extra international experience to rebuild around next year. Jochen Schneider at least got Rabbi Matondo, Ahmed Kutuçu, and Ozan Kabak off this sinking ship during a pivotal development phase. For this, he gets transfer-window marks 0,25 off complete failure. It doesn't get much better than that; not for this club and certainly not for this section.

2020/21 Transfer Class Grade = 5,18

Frederick Rønnow (3,5)

Steven Skrzybski (4,0)

Mark Uth (4,75)

Ralf Fährmann (5,0)

Sead Kolasinac (5,5)

Gonçalo Paciencia (5,5)

William Furtado (5,5)

Shkodran Mustafi (5,5)

Kilian Ludewig (5,75)

Nabil Bentaleb (6,0)

Klaas-Jan Huntelaar (6,0)

Probably the only injury properly classified as "hard luck" belongs to Mark Uth. The Köln native at least had the decency to provide some fight for a locality he made no secret of not wanting to play for. Gonçalo Paciencia's knee-surgery may not have been foreseeable, but one can hardly fault him for bolting back to Portugal to get it done given the lack of confidence anyone associated with this organization inspires.

No one associated with the Klaas-Jan Huntelaar capture gets a pass. It's the job of those in charge with managing personnel to take a player's recent injury history into account. Extra scrutiny should be employed when dealing with a 37-year-old property. Kilan Ludewig and William Furtado proved horribly underscored solutions for the squad's problems on the right.

Nabil Bentaleb could feasibly get his own section. Without necessarily taking sides in his multiple disputes with multiple coaching staffs, the entire notion that consequences remain ephemeral through endless staff cycles does its part to damage team culture to the extent that players feel themselves entitled to oust head-coaches on their own. Naturally, that brings us to the Sead Kolansinac-Shkodran Mustafi revolt that toppled Christian Groß. Deplorable.

Miscellaneous Administrative Grade = 6,0

As many of us speculated back in mid-September, Schalke's campaign was likely over before it began. So much of the club's tumult can be traced back to  Schneider's decision not to let David Wagner go after last year's catastrophic "Rück-runde". The choice to stick with a shaky trainer through a full pre-season camp doomed this team. We weren't two rounds in before the players were forced to junk their full preparation package and attempt a tricky about-face.

The off-season remains the best time to switch coaching staffs. So many organizations run afoul of this basic footballing 101 precept. While it's certainly true that many successful head-coaches do take the reins mid-campaign, it's generally the case that these cases feature well-established and experienced trainers whom, for one reason or another, become available at the right time. The heat of a campaign can serve as the perfect chance to install Jürgen Klopp or Thomas Tuchel. Obviously, not so much the case with Manuel Baum and Christian Groß.

The month-long pre-season-prep phase at least affords a team to develop a rough thesis of the football they wish to play. If a sufficiently coherent replacement thesis can't be procured immediately, it's best to wait until one can be instilled. Take, for example, FSV Mainz. The Pfälzer parted company with Achim Beierlorzer the same week that Schalke terminated Wagner. The board stuck with embattled sporting director Rouven Schröder and interim-head-coach Jan Moritz-Lichte until they formulated a clear idea of how to proceed. The difference between these two approaches are why we're discussing very different fates for these clubs.

German Bundesliga 2020/21: Final Table Projection

Now for the tricky part. With ten of the league's 18 clubs falling into the very-well or mostly-well managed sections, how will the pieces fit together in the puzzle of the table at the conclusion of the 34th matchday? Naturally, there does not exist enough space for everyone one the campaign is complete. We'll give it a shot.

Beginning at the top, Bayern remain the best candidates to capture the Meisterschale. Admittedly, today's late-breaking news on the Robert Lewandowski injury makes one wish to reconsider. The loss of the word's best striker cannot help but have enormous repercussions for the title race. Looks as if we're for quite the ride.

Moving down to the crowded contest for the top four, Eintracht Frankfurt obviously serve as the sentimental pick that most Germans wish to see attain the UCL. Leverkusen, one remarks with noted disappointment, nevertheless retains the advantage based on the relative weakness of their remaining schedule.

Gladbach also edge out other Europa league aspirants on strength of schedule considerations. The foals should be able to rise up to the UEL playoff place. This counts as more disagreeable news for those hoping for more novelty next year. Alas, one can't pick with the heart.

Barring something miraculous, Schalke stands no chance of escaping automatic relegation in 18th place. Hertha, Bremen, Augsburg appear strong enough to distance themselves from the relegation race. Bielefeld and Mainz look set for a rough dogfight over the relegation place.

The Rheinhessen stand as the pick to barely come out on top, possibly on goal-difference.



FC Bayern München


RasenBallSport Leipzig


VfL Wolfsburg


Bayer 04 Leverkusen



---



Eintracht Frankfurt


Borussia Dortmund


Borussia Mönchengladbach



---



VfB Stuttgart


SC Freiburg


FC Union Berlin


TSG 1899 Hoffenheim


FC Augsburg


SV Werder Bremen


Hertha BSC


FSV Mainz 05



---



Arminia Bielefeld



---



FC Köln


FC Schalke 04


Related stories