Allianz Arena welcomes lucky few spectators for final day Augsburg clash
By Akhil Fisher @akhil_fisher
Bayern will allow upto 250 fans and no more, to attend the final matchday showdown against their Bavarian counterparts Augsburg at the Allianz Arena.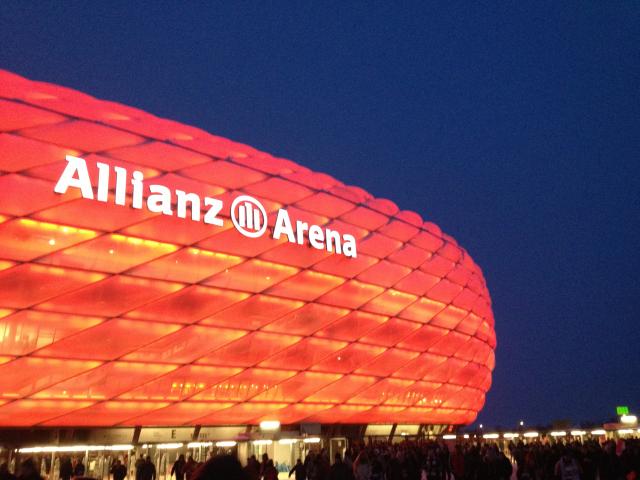 Matchday 34 will witness the Allianz Arena welcome around 250 fans, who might just witness history being made with Lewandowski being just one goal away from breaking the 40-goal barrier that he equaled previously away at SC Freiburg.


The local Bavarian government has decided to ease coronavirus restrictions that have been bestowed upon the league since more than a year.

The weekend Saturday 3:30 p.m. kick-off will now take place in front of 250 lucky spectators.

Club president Herbert Hainer announced: "It will be our first home game in front of spectators since March 8, 2020. We are happy about the short-term opportunity to conclude this season at least on a small scale in a way that gives hope for the next season."

Bayern will allot 100 tickets specially reserved for the healthcare sector, who will be selected by the Ministry of Health.

Additional 100 are available for the members of the club, whose presence will be dictated entirely by lottery. The link where members can register can be found at the end.


Winners of the lottery will be announced the next day, in the morning, when notifications will reach the lucky ones by email.

The ticket for members cost €19 each.

An ID card and a negative coronavirus test report (or a proof of 14-day old vaccination certificate) will be required to enter the stadium premises.

CEO Karl-Heinz Rummenigge said: "Even if there are only 250 viewers, it is a first, small step back into the normality that we all want. We are very happy to be able to make the season finale in the stadium possible for some of our fans, and our invitation to the pandemic heroes should be a small gesture of thanks."

Bayern will face Augsburg in an encounter that holds little importance as far as the standings are concerned.

However, Lewandowski is on a mission to create Bundesliga history.

https://tickets.fcbayern.com/internetverkaufanfragen/EventList.aspx - the link where members can register until Thursday 6 p.m.



More about the match
More about the teams