Wolfsburg's "man-of-the-moment" speaks after scoring third consecutive match winner
By Peter Weis @PeterVicey
It wasn't the most convincing win for VfL Wolfsburg on Saturday afternoon, but it definitely says something that Germany's new national team call-up has now scored the game-winning goal in three consecutive matches for his team. 

VfL trainer Florian Kohfeldt, club sporting director Marcel Schäfer, and the man-of-the-moment himself Lukas Nmecha all offered up comments after the game.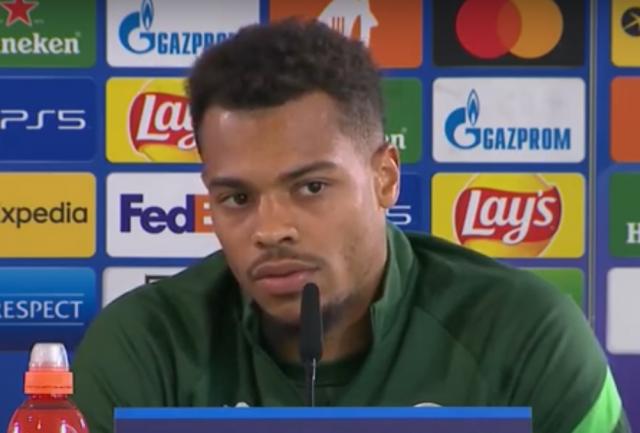 New Wolfsburg Florian Kohfeldt though that his team's performance in the first half was the best of the three opening 45s he's seen in three fixtures.


"In the second half, we couldn't have complained if [Augsburg] scored an equalizer," Kohfeldt noted afterwards, "There we just weren't good enough football-wise."

Club sporting director Marcel Schäfer concurred, lauding the first-half performance while noting that hanging onto the slender victory was "not easy."

Of course, Augsburg didn't end up scoring the equalizer and Germany's green company team is now off to a perfect start under Kohfeldt. New German national team call-up Lukas Nmecha heads to the senior side having scored the game-winning goal last week against Leverkusen, midweek against Salzburg, and again today against the FCA.

"Lukas is clearly more mature and has developed very well," Schäfer told the Sky microphones afterward, "He's very self assured, is aware of his strengths, and brings that to the pitch."

Nmecha himself kept it terse when asked why his off to such a flying start under Kohfeldt.


"He sees my strengths and sets us up very well," the 22-year-old answered.

The Sky reporters obviously wanted to know what it felt like for the former England youth international to finally make the senior Nationalmannschaft.

"I heard about it from head-coach [Hansi Flick] a day before [the roster was released]," Nmecha said, "I didn't have the number saved, so I didn't know who it was. I wasn't expecting it, but that's football."

The German national team's next match will actually be held at the same ground where Nmecha scored again today. Bundestrainer Flick and the Nationalelf square off against Liechtenstein Thursday at the Volkswagen Arena.




More about the match
More about the teams
More about Lukas Nmecha