Americans in the Bundesliga:
Four actors above average in week 18
By Peter Weis @PeterVicey
Our "Americans" column returns for the first installment of the new calendar year!

This latest update ended up being a rather lengthy one. Eight graded sections assess the work of seven active footballers and the league's one remaining American trainer.

Tyler Adams, Chris Richards, Timothy Chandler, John Anthony Brooks, Pellegrino Matarazzo are our subjects this time.

And yes, as you can infer from the picture, we will assess Ricardo Pepi's highly anticipated debut.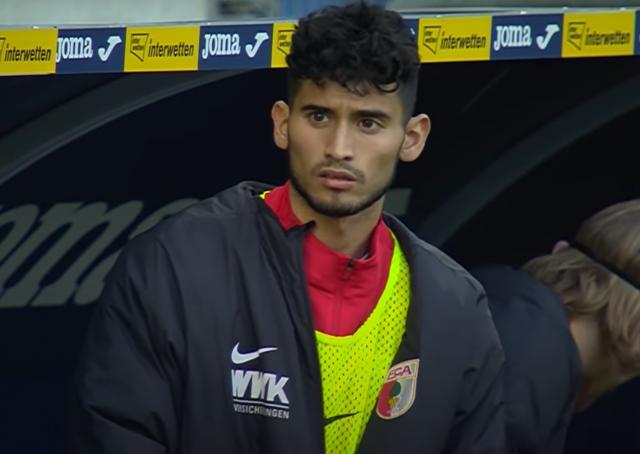 One might think that the absence of Joe Scally (COVID) and Gio Reyna (still on the mend) would have led to our first "Americans" column of the new calendar year being somewhat shorter. On the contrary, there was quite a bit of tape to review this week. This specific Bulinews feature also tracks American heritage players, meaning that Timothy Chandler and both Tillman brothers also get a graded section.


Throw in the player that every German footballing enthusiast is beyond enthusiastic to welcome (Ricardo Pepi) and we've eight sections this time. The Bundesliga beat remains the most active league for USMNT fans to check in on their past, present, and future. As always, we're pleased to give you a detailed look here on Bulinews.

Tyler Adams, RasenBallSport Leipzig

Minutes played = 90/90, Position played, = CM, ADM, SW

Grade = A-

The USMNT captain got quite a bit of coverage in this week's focus section of the tactics column. The columnist can often claim that his American subject's every move has already been chronicled in the weekend recap piece when this happens. Here we have a rare instance in which this actually  isn't true. The writer's count has Adams down for an incredible 119 touches in Leipzig's 4-1 win over Mainz. The RB New Yorker proved by far the most active player on his team's pitch.

Adams was all over the place in the round 18 fixture, running attacks from nearly every angle. Trotting out the clichés, one could label this match one of those "man possessed" or "man with a vendetta against every last blade of grass" matches. It also qualified as one of those "hidden performances" in which all the American's hard work took place off the scoresheet. That's the reason why most of the German press marked him dead-center average and moved on.

This column shall convey some numbers. Only three of the American's 98 passes went stray! That's truly amazing. A 65 percent duel rate is similarly impressive when one considers how much Mainz are built for midfield trench fights and the fact Domenico Tedesco switched his daily assignment thrice. The terrible possession error in the 25th likely sticks out for some. This observer nevertheless reports that this was his only real mistake on the day.


A very strong start to 2022 from this performer.

Chris Richards, TSG 1899 Hoffenheim

Minutes played = 90/90, Position played, = CB

Grade = A-

The Alabama native received significantly less love in the German press than he deserved this week. Richards' body of work in the Sinsheimers' 3-1 win over Augsburg got overshadowed a bit by stats like 14 wayward passes and a relatively low 58 percent duel rate. There were also surely fewer eyes on him once Ricardo Pepi set foot on the pitch. This appraiser continued to track both players and thought Richards did very well.

We'll have to talk a little tactics first. We've been flashing up warning signs about how well drilled and coached the TSG is in the tactics column for weeks. No, German football lovers don't want to discuss Hoffenheim. It's an especially sensitive issue now that all the COVID cases create competitive distortions.

The uncomfortable truth happens to be that the large rosters of non-50+1 clubs like Leipzig and the Sinsheimers are better equipped to deal with this. Sebastian Hoeneß has no problems building a top-notch XI even when his most reliable midfield generals are either out with the virus or off on AFCON duty.

Channeling his inner Bo Svensson, here's how Hoeneß lined up his Kraichgauer to completely dominate the Fuggerstädter over the weekend. From their impeccable work in possession to their Champions' League level interpretation of space, the TSG just absolutely man-handled their opponents. There's no other way to put it.

Lineup—TSG 1899 Hoffenheim—Match 18 (3-2-2-2)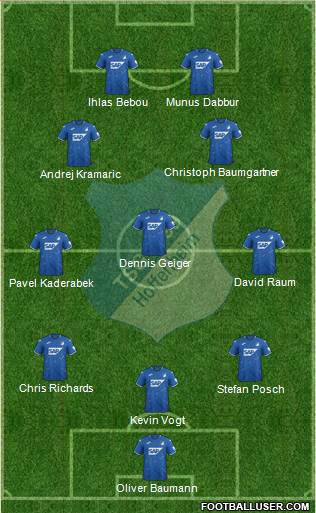 Nothing could stop this set-up, not even an early injury to Pavel Kaderabek. Kevin Akpoguma's stepped into a breach to deliver a spectacular motivated performance no doubt influenced by Nigerian trainer Augustine Eguavoen's decision to leave him off the AFCON squad. Richards benefitted immensely from having Akpoguma in front of him.

Our American subject here may not have won all of his ground challenges, but he was near perfect in the air. You can watch him execute some emphatic headers in the 15th, 19th, 22nd, 29th, 35th, 40th, and 62nd. He did lose a few aerial duels (31st, 41st, 60th), yet still gets credit for contesting the touch ones. There's more great defensive work on display in the 1st, 11th, 17th, 21st, 27th, 40th, 58th, 75th, 80th, and 81st.

The manner in which this team works the ball forward is truly something to behold. As it turned out, the American supplied plenty of offensive highlights on this day as well. After winning a ball in the 8th, he followed through on an attack and earned a corner. He then got a shot off on the ensuring set-piece and even restarted the attack after the FCA cleared the ball. Magnificent sequence there between the 8th and 10th.

One can also watch Richards run the attack intelligently in the 14th, 18th, 24th, 26th, 38th (on Bebou's first goal) 67th, and at 90+3 (on Raum's capper). To be sure, there were some cases in which this American looked unbecomingly insecure on the ball. These were pretty far and few between. One also doesn't want to overlook a series of defensive errors in first half injury time. It wasn't by any means his best day at the the office.

The play likely etched in everyone's mind will surely be how USMNT teammate and fellow FC Dallas alumnus Ricardo Pepi pressured him into making a mistake in the 61st. The Alabama native even looked a little rattled for 12 minutes or so after the occurrence. In the column's opinion, this little tank spell didn't tank the overall grade much. Pepi gets his own section next.

Ricardo Pepi, FC Augsburg

Minutes played = 30/90, Position played, = SS

Grade = B+

Not the most common thing in football writing to grade a player who only played 30 minutes and garnered a mere 13 touches. The salacious German press couldn't help themselves. Neither could this columnist. Patience isn't an option. We simply must know! Every football lover in the Bundesrepublik wants to read the tea leaves here.

It might be the case that Pepi left us only one leaf to read. In any event, we're going to proceed with this. Pepi entered the Hoffenheim match alongside veteran striker Florian Niederlechner. His initial assignment was that of a false-nine. One hopes that American readers are prepared to pronounce some tough names.

Lineup—FC Augsburg—68th minute (4-3-3)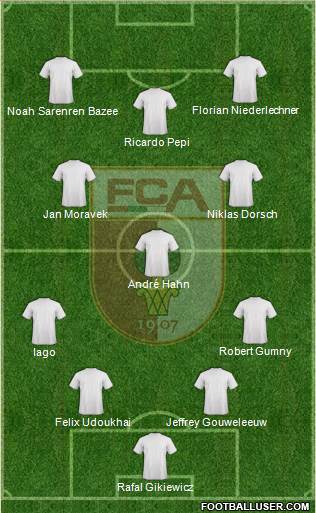 Probably the most interesting facet of this tactical reformat involved Noah Joel Sarenren Bazze's deployment on the left wing. Indeed, that's quite the mouthful of a name for a team that already features Niederlechner, Alfred Finnbogason, Felix Uduokhai, Raphael Framberger, and captain Jeffrey Gouweleeuw. Phew!

As noted above, Pepi got involved almost immediately with his pressure on Richards. Good spot of football that. The Texan also did well to nearly latch on to an Iago cross into the box with the outside of his boot in the 68th. This new American subject held the ball up well in the 70th and also won a second-effort ball impressively one minute later.

One can watch him rail off a promising run in the 73rd and make another nice move in the 82nd. Pepi connected on all of his passes, unfortunately releasing Sarenren Bazze just a bit to early on one connect in the 81st. That's it. Those are our tea leaves. They're thin and sparse, but do exist.

Time shall tell what sort of role Marcus Weinzierl ultimately envisions Pepi in. He can play anywhere along that top axis. The false-nine deployment constituted a safe-play first conceptualization. One thing we can likely expect (after another disappointing day from Ruben Vargas) is that the teenager doubtless has a starting XI spot reserved for him soon.

Timothy Chandler, Eintracht Frankfurt

Minutes played = 90/90, Position played, = RW

Grade = B+

A rather topsy-turvy day for our USMNT Emeritus anchor, who apparently has been assigned the nickname of "Kindergarten Cop" by his teammates. On a team with many veterans, the SGE squad bestowed upon Timmy a nickname reflective of how much the team values his leadership. Chandler demonstrated why in his post-match interview. As a stunned Eintracht side struggled to make sense of Borussia Dortmund's improbable late comeback victory, our American subject here maturely accepted his fair share of the responsibility for the team's collective collapse in the final twenty minutes of the match.

For those of us seeking answers about Dortmund-Frankfurt from a tactical perspective, it remains difficult to figure out precisely what happened. Oliver Glasner rolled out the exact same 3-6-1/3-4-2-1 hybrid that worked so well in December's late surge. The constellation didn't shift late in the match either, despite multiple substitutions. Sam Lammers, Kristtijan Jakic, and Makoto Hasebe weren't strict like-for-like personnel changes, but the team kept its shape throughout the late comeback. Somehow, die Schwarzgelben pulled it off.

Timmy racked up 52 touches on the day, fighting especially hard to win second and even third balls in the 7th, 10th, 12th, 20th, 54th, and 86th. He worked in some nice crosses in the 29th, 51st, and 74th. Good passing decisions--whether on forward carries or quick tap-backs--can be found in the 37th, 45th, 69th, and 80th. Potential goal-scoring Instances in which he probably needed to be quicker on the ball occurred in the 32nd, 34th, 44th, 45+1, and 63rd.

It's undeniable that some specific errors from the American here contributed to the result. Poor zonal work in the 3rd, 5th, 18th, 45+2, 61st, 68th, 71st, and 89th gave the BVB direct chances. In the last two examples, they led directly to opposition goals in the final 20 minutes. When Chandler spoke of his role in the defeat afterwards, his mind likely tracked back to a spell between the 55th and 71st when his rearward passes/throw-ins affected the team's collective posture.

One can watch those unfold in the 56th, 57th, 59th, and 61st. Timmy is definitely being a bit hard on himself here as he also put in some good work in the 55th, 63rd, and 67th. Eintracht did not go quietly into that gentle good night on this day either. Timmy rallied the troops with solid play runs in the 75th and 83rd. Right up until the end, the team that ultimately lost this match continued to fight. Chandler likely gets much lower grades in the German press based on some of the poor throw-ins, 14 stray passes, and the booking he occurred near the end.

This columnist feels comfortable scoring him much based on the many positives he brought to the pitch during what wasn't at all a subpar performance from the SGE. Post-match interviews don't and shouldn't influence the calculus when it comes to final grades. The writer doesn't wish to give the impression that they do. In this case it does matter slightly that Timmy took far more than his fair share of the responsibility and pinpointed his weaknesses with the most candid accuracy.

John Anthony Brooks, VfL Wolfsburg

Minutes played = 90/90, Position played, = CB

Grade = C+

Another tough day for the Berliner. Poor J.A. finds himself trapped in a hopeless Florian Kohfeldt experiment. Pricey offseason acquisition Sebastiaan is meant to be the new leader of the VfL defensive corps. As a result, the Brooks-Maxence Lacroix defensive partnership quite literally gets a rail split driven through it. Sigh. One of the more functional parts of the team disrupted for no apparent reason.

Lineup—VfL Wolfsburg—Match 18 (3-4-3)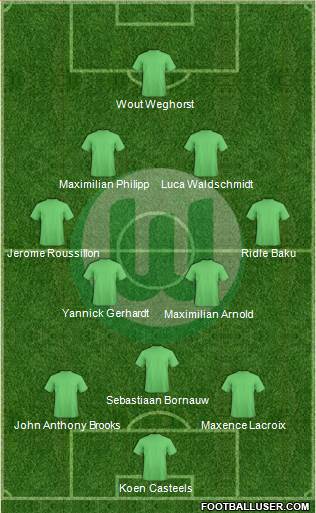 The problems all start at the back for Germany's green company team. Stationed behind an unfamiliar pivot runner, Brooks showed tracking issues in the 3rd, 18th 21st, 22nd, 61st, and 65th (on Bochum's goal). It's frankly surprising that he didn't experience more pull-offs. Something more apparent involved how the positioning adversely affected Brooks' long full-lateral switches. Ones in the 8th, 24th, 39th, and 44th came in just short of the target.

Non-tactical related mistakes came in the 7th, 45+1, 50th, 52nd. Along with the rest of the team, Brooks was absolutely awful in the final ten minutes. One can always identify the point at which this team simply gives into its shared frustration. After the reserve of ideas has been tapped, a completely enervated group just limps along to the finish. It happened around the 83rd minute this time.

For those interested, there is plenty of good work from the Berliner on display in the most recent round. There's great ball wins in the 1st, 2nd (directly into the broadcast booth), 5th, 8th, 12th, 28th, 36th, 38th, 63rd, and even after everyone else slumped in the 84th. More nifty pieces of defensive work can be found in the 56th, 57th, 72nd, and 73rd. He ran a nice attack sequences in the 49th.

One genuinely hopes that Brooks' current club considers finding a new home for him. The 28-year-old sits on an expiring contract, meaning this would constitute the perfect time to move him. If Kohfeldt can't use one of his best tools properly, it's a fair proposition to say that he should head over to someone who can. Infinitely aggravating to see this American used in this way.

Malik Tillman, FC Bayern München

Minutes played = 75/90, Position played, = LW

Grade = C

Yes, we will be covering the younger Tillman brother in this space. American footballing enthusiasts should know that it appears as if the 19-year-old is firmly committed to Germany at this point. That can still change at this point. Even if the teenager isn't entertaining any real thoughts of an allegiance shift, however, that's irrelevant to this particular column. We've always been pleased to cover American heritage players here. The reason why finds further explanation in the introductory pieces from both last season and this one.

If the writer can offer a more succinct take on the matter, it suffices to say that the sons of U.S. Servicemen shall always occupy a special place in the hearts of the German footballing public. These actors are emblematic of the what the pacifist post-war Bundesrepublik stands for. Although we'd like to see them play for us, there's never even so much of a hint of a complaint should they opt to play for the land of their fathers. That truth having been reiterated, we can go on to discuss Tillman's big day.

As soon as the Bayern COVID cases began to mount up, most of us knew that Julian Nagelsmann was about to hand a player he holds enormous stated respect for his first crack at the starting XI. We've got the 19-year-old's first positional assignment catalogued in the round 18 tactical bulletin. In light of the fact that we're dealing with a very young lad here (a clearly shy one at that), Tillman's debut featured plenty of bright spots. One can view some really slick touches in the 7th, 21st, 24th, 34th, 37th, 46th, 56th and 63rd.

A very intriguing young talent we're dealing with here. Tillman possesses a subtly sweet technical ability on the ball. He even has a little trademark double move that he uses to get past opponents. It's on display in the 23rd, 36th, 39th, 42nd, and 59th. He can be pretty tenacious in spotting and hunting down loose balls too. Examples can be found in the 2nd, 22nd, 26th, 40th, 49th, and 70th. The German American got a nice effort on target in the 25th. There's a great aerial win in the 28th and a cutting half-lateral in the 52nd.

It remains clear that the budding teenager has a long way to go yet. Probably the most pressing area he needs to work on are his attack trails. The intuitive feel for breaking in just behind the rushes isn't there yet. One obviously wants to go easy on him as it's asking quite a lot of a teenager to get into sync with some of the best footballers in the world. There were still some very poor trails in the 17th, 44th, 45+1, 48th and 53rd. Bad ball losses came in the 13th, 26th, 27th and 33rd.

Defensive marking was very lax in 10th, 29th, 31st, and 72nd. Tillman blew his assignment in the lead up to Gladbach's equalizer in the 27th. He also looked very gassed in the last ten minutes leading up to his substitution in the 75th. One can only dock a kid thrown into the fray far ahead of schedule so much for a performance like this. In the final analysis, the grade should nevertheless reflect that this subject needs a lot more practice before he's ready for the first team.

Timothy Tillman, SpVgg Greuther Fürth

Minutes played = 89/90, Position played, = LM, LW, LWB

Grade = C

Malik's slightly elder brother comes in at the same level after a busy day in Fürth's 0-0 draw with Stuttgart. The older half of the Bundesliga's German-American Nürnberg pairing turned in his bit of influence in das Kleeblatt's start to the Rück-runde. Through 74 recorded touches and three assisted shots, this impact was mostly positive. Tillman had a clear role in head-coach Stefan Leitl's opening set of tactics.

Lineup—Greuther Fürth—Match 18 (5-2-3)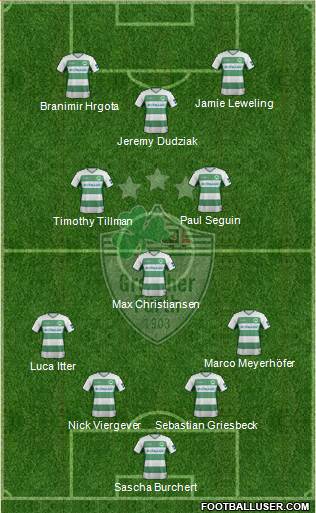 After whiffing on a ball in the 2nd and totally mistiming a challenge in the 5th, Tillman actually recovered from another clumsy instance in which he got the ball stuck underneath his foot to shuffle off for his first assisted shot in the 8th. He stepped up to win a ball and execute a fine clearance at the other end in the very same minute. There's another nice pickup/dish-out in the 10th.

One can watch him take a ball down nice and neat in the 12th, pull off a slick drag-dribble in the 18th, and chase down a loose-ball deftly in the 20th. Some of this German American's best work came on the day came in the 21st. He took a free kick well, then maneuvered himself back into position for the return ball very skillfully. There's another great shuffle-off on display there; one that should have absolutely been another assisted shot.

Fürth really began to gel as a team after that sequence. It played an important role in a big momentum swing from the 22nd all the way through Leitl's defensive-oriented tactical shift with approximately a quarter of an hour left to play. Tillman had more than his fair share of stellar moments (23rd, 25th, 29th, 38th, 42nd, 43rd) before it was time to head into the tunnel. The vast majority of attacks ran through his pocket.

More stellar stuff after the break. Seconds after throwing down a full body block in the 49th, he stepped up to win a difficult 50-50. Tillman then went off on a scorching solo run that sadly featured a horribly skewed shot at the end of it. He recovered with a calm collect and effective play on the ball in the 52nd and an even better forward drive in 54th. Apart from a awesome defensive tackle in the box in the 61st, however, he proceeded to tank in the final 40 minutes.

Tillman's challenges were generally trending towards the wild and late. He began to lose his focus and timing down the stretch, getting way too easily bumped off the ball in the 59th, directing a weak header directly into the Stuttgart second ranks in the 70th, and inexplicably holding onto a ball when there were teammates available on lane cuts in the 72nd.

Leitl's late tactical capitulation (the SpVgg trainer understandably wanted to preserve the draw at all costs) didn't really help Tillman out positioning-wise. Our German-American subject here didn't quite get the hang of playing as a suppressed wingback in a crowded formation that left most of the Franconian actors tripping over each other's feet.

ineup—Greuther Fürth—78th minute (5-2-3)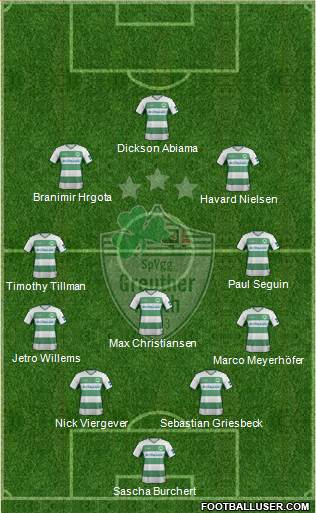 These final minutes were pretty hectic. Tillman had difficulty getting the basics of his challenge timing right, as evidenced by cases ninth 81st, 87th, and 89th. The manner in which this graded section shook out focused almost exclusively on the good football our subject was able to furnish in this match. Let it be known that there were more wince-inducing plays (4th, 9th, 35th, 51st, 54th, and 61st) along the way.

Tillman racked up three fouls on the day. The most egregious came in the 16th, ironically just after a very courageous physical win. Had the 23-year-old been just a bit more effective in this match, the Bavarians might have been able to claim all three points. An average day on balance, though there were certainly a lot of positives to build upon.

Pellegrino Matarazzo, VfB Stuttgart (Trainer)

Matches = 1, Result = D

Grade = D+

We're getting somewhere. The Württembergers were able to put together something resembling football during the first 20 and last 20 minutes of their 0-0 draw with Fürth. Some thoughts on the team that has invariably put this observer in a dark and unforgiving mood are available in the tactics column. It remains unlikely that we'll witness a rapid upswing from the Swabians. Germans have a football saying when it comes to teams like this. On the mend, one can only hope to "bake smaller bread rolls".

That being said, the optimism expressed in the other column is worth reiterating again too. Perhaps some of the "Brötchen" are already in the oven and rising. The Matarazzo-Mislintat gamble of riding out the injury absences should pay off soon enough. Even though the level of football still counts as an eyesore, chances that the VfB can get pulled into the relegation race are pretty slim. There's definitely light at the end of this tunnel. We'll be discussing better days in a matter of weeks.

Thanks so much for reading! You can occasionally catch Peter goofing off while watching the lower German football divisions on twitter, @ViceytheSS.

There's also a celebration of AFCON going on all month long on Peter's irreverent fan blog. 

Twitter DMs are open for football conversations, corrections, and (if you truly insist) general abuse. 

All columns debut on Bulinews before appearing on Peter's website later in the week.



Related stories