Confirmed:
Nationwide clearance for fan re-entry in Germany
By Peter Weis @PeterVicey
Much earlier than expected, Germany's federal government and representatives from all 16 states have given the green light to uniform nation-wide standards for fan re-entry.

Whether or not each individual Bundesliga club will take advantage of a now permitted cap of up to 10,000 live fans (or 50 percent stadium capacity) by the next matchday remains to be seen.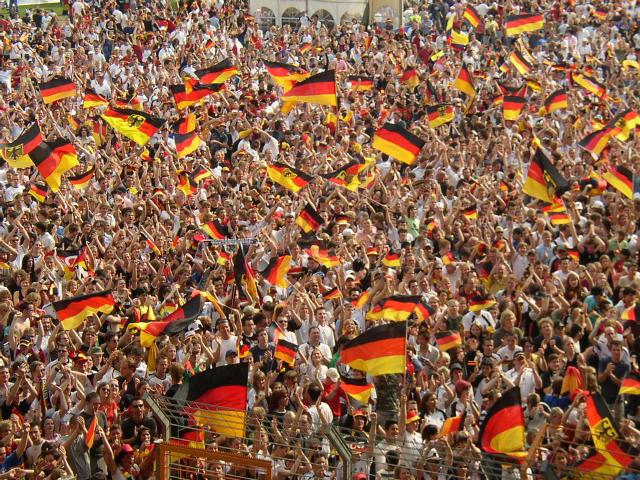 | | |
| --- | --- |
| German fans celebrating. | © Arne Müseler / arne-mueseler.de / CC-BY-SA-3.0 |
Before certain legal challenges filed by three Bundesliga clubs could make their way to the higher administrative court in Münster, Germany's federal governing regime and representatives from all the country's 16 states opted to release the first nation-wide rules on fan re-entry since September 2020.


This monumental decision effectively puts an end to the patchwork quilt of COVID relaxations that have been popping up in different states over the past week. All outdoor sporting venues can now welcome up to 10,000 live spectators as soon as it is logistically possible. Smaller venues are bound by a 50-percent-capacity cap.

The new rules do still require mask-mandates, at the very least when moving to and from seats. Additionally, clubs must operate under "2G" (where only vaccinated or recovered can attend) or "2G+" (where the vaccinated and recovered must also provide a negative PCR test) regulations.

Not every Bundesliga match this coming weekend will take place before crowds of 10,000 live spectators. Some states have still only approved lower caps. For example, Baden-Württemberg presently only allows up to 6,000 live spectators. Mainz, to take another example, will likely stick to 6,800 under the current ordinance of the Rhineland-Palatinate.

It should be nevertheless be reasonable to assume that all German outdoor footballing venues will be welcoming 10,000 live fans through the turnstiles by the 22nd matchday. Here at Bulinews, we shall be very pleased to once again bring back our "Bundesliga Fan Scene" column ahead of the 21st matchday.



Related stories