Mintzlaff leaves door open for Brobbey and Moriba departures: "We will have talks after the season."
By Peter Vice @ViceytheSS
RB Leipzig sporting CEO Oliver Mintyzlaff has commented on the transfer wishes of both Brian Brobbey and Ilaix Moriba.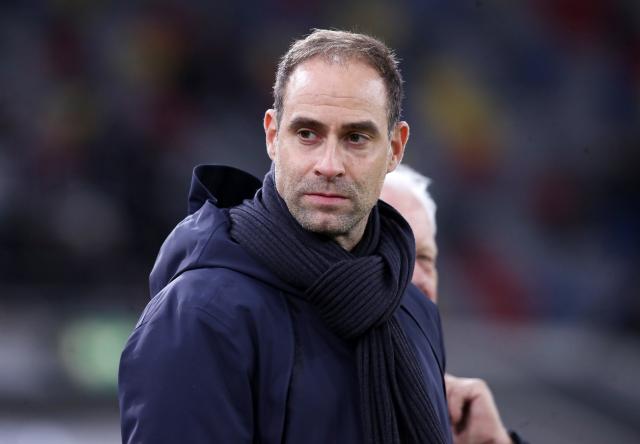 | | |
| --- | --- |
| Oliver Mintzlaff. | Photo: GEPA Pictures/Sven Sonntag |
After Brian Brobbey went so far as to publicly declare his wish to remain with Ajax next season, RB Leipzig chief exec Oliver Mintzlaff was called upon to comment on the Dutch attacker's wishes. Surprisingly enough, the club administrator did not go so far as to rule out fulfilling Brobbey's wishes. The same applied to the often malcontent Spanish/Guinean attacking midfielder Ilaix Moriba.


"Ilaix Moriba and Brian Brobbey are both exceptional talents and we are pleased to have signed them," Mintzlaff said on Sunday, "There are no new plans for either of them and we're not into playing mind games."

Despite this assertion, Mintzlaff seemed to leave the door open for either renewed loans or outright departures.

"Both are fine characters and we will have talks with them about the future after the season," he added.

Renewed loan arrangements could be possible in light of the fact that neither player sits on an RB contract set to expire before 2025. Transfermarkt's German website nevertheless quotes TM Spanish Area manager Tobias Blaseio as saying that Moriba's loan-out to Valencia hasn't left the club interested in an extension.

Moriba has played some 517 minutes of competitive action for Los murciélagos. He's neither scored a goal nor registered an assist. The youngster has been booked five times and even sent off on double yellows in RCD Mallorca.


"Moriba had a chance to silence many critics in Spain," Blaseio is quoted on the TM website as saying when asked why he had de-valued the player to a €10 million market value in the latest listings, "Thus far, the result is so poor that an extension of his loan wouldn't be of much interest from the club's point of view."

In the case of Bribery, the Dutch youth international has scored three goals since returning to the Erdevisie. Should he continue his form revival on the current pace, the German Red Bulls might be tempted to perhaps cash in on the player.

"Both players are out on loan and shall be RB Leipzig players again on June 30th, 2022," Mintzlaff emphasized, "Those are the facts."

The notion of "talks after the season" still accords an opportunity to a pair of footballers dissatisfied with their playing time in Saxony.



Related stories