Defeated Mittelstädt and Lotka explain decision to lay jerseys before ultras: "The fans gave us everything."
By Peter Weis @PeterVicey
In scenes reminiscent of some very old German footballing traditions, Hertha fans subjected their team to a public shaming ritual following their third derby loss of the season. 

After being told to take off their jerseys and lay them before the fan block, fullback Maximilian Mittelstädt and Marcel Lotka explained why they had submitted to the ceremony.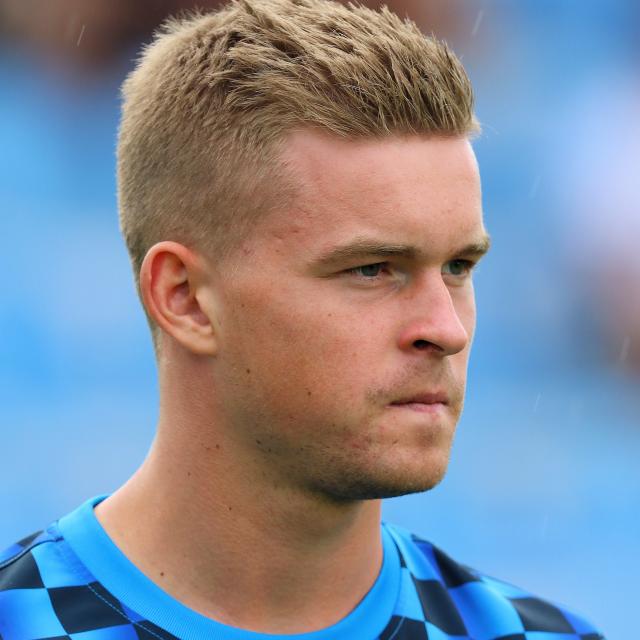 | | |
| --- | --- |
| Maximilian Mittelstädt. | Photo: Steindy, Wikimedia Commons, CC BY-SA 4.0 |
Most every footballing club's supporters engage in the "you're not fit to wear the shirt" chants from time to time. On Saturday evening, a packed Hertha BSC fan block demanded a full act of contrition from their players after they lost their third derby match of the campaign to cross-town rivals 1. FC Union Berlin.


The Hertha ultras called upon their players to take off their match tricots and lay them before the Kurve. Two of the squad better performers on the day acquiesced.

Young back-up keeper Marcel Lotka kept his team in the match with several amazing saves early. Subbed on at the half, Maximilian Mittelstädt provided his team some spark and hope during stronger spells during the second 45.

Both players nevertheless felt it proper to disrobe and hang their heads in shame.

"It's difficult to explain what took place with the fans," a shirtless Mittelstädt told his post-match interviewer afterwards, "I'd rather not say. It was simply a gesture. It was clear that the fans were angry. That's why I did it."

Mittelstädt looked like a man accosted in front of the rabid, angry fan block. Asked by his interviewer if fear led to him engaging in this act of self-humiliation, the 25-year-old did note that he "wished to avoid conflict."


As a Hertha academy man, however, Mittelstädt also wished to express his understanding for the supporters' frustration.

"Against Union in a sold-out house, one expects a better performance than the one we delivered," Mittelstädt noted, "Of course they're angry. That's understandable."

Twenty-year-old keeper Lotka undeniably turned in an incredible match. With several sensational saves, the youngster surely demonstrated why he is bound for Dortmund after the season. 

Lotka still followed his Mittelstädt's lead and took off his jersey right behind the defender.

"The fans gave us everything, even when we were behind they pushed us," Lotka noted, "of course they're disappointed."

Addressing the issue afterward, Hertha trainer Felix Magath called the ritual "improper" and sought to remind the supporters that "it's not as if the players don't want to win."

Club sporting CEO Fredi Bobic noted that he would not have acted in a similar way.

"I still put on my jersey with pride," the former German international said, "I understand the displeasure, but we're also athletes."



More about the match
More about the teams