3. Liga: Matchday 34 Preview
By Jamie Allen
With a handful of games remaining, the 3. Liga is still closely contested between teams at both ends of the table.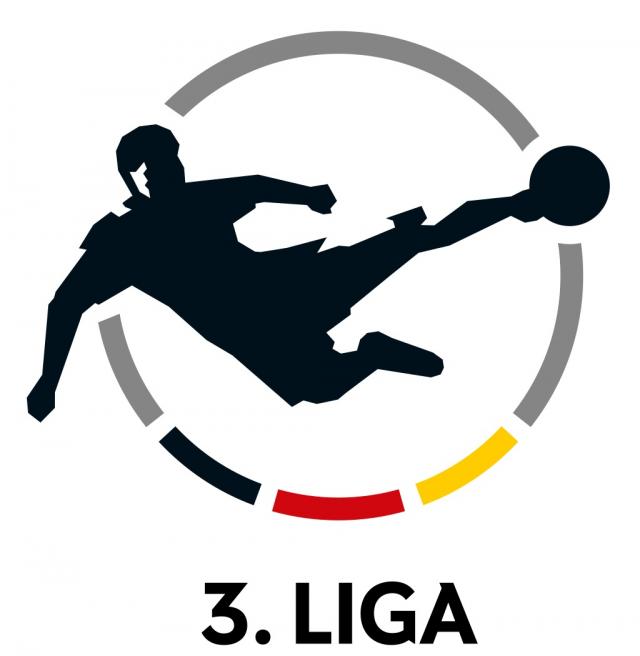 Matchday 34 and the race for promotion is as close as ever. Since Türkgücü's dismissal from the league, the process of automatic promotion only got all the more tense. Currently, Kaiserslautern occupy 2nd spot with Braunschweig just two points behind them in 3rd. The likes of 1860 München and Osnabrück are still in with a shout with games to spare. Down the bottom, there are a number of teams who are living dangerously. Here is your preview to matchday 34 in the 3. Liga.


Saturday

1860 Müchen vs VfL Osnabrück

What a huge game this is as 4th hosts 5th. You feel whoever wins this will dismantle the other's chances of a top-three place. The fact that 1860 are even in with a shout of promotion this season is a miracle. They had an appalling start to the season, and it looked like they were going to have to settle for a midtable finish. However, a win here will keep them in the hunt for third with a game to spare. Osnabrück could leapfrog sechzig with a victory and have two games in hand on Braunaschwieg in 3rd. Osnabrück just about got the job done last weekend against a struggling Verl side. They're going to have to play better if they are to win in Bavaria on Saturday.

(Prediction: 1860 München 2:1 Osnabrück)

Zwickau vs Wehen Wiesbaden


This one is a bit of a dead rubber. Both in middle table, neither team are going to go up or are in danger of going down. With nothing to play for, this could be one of those end of season games that end 5-4 or be a bore draw. Let's be optimistic, shall we?

(Prediction: Zwickau 3:3 Wiesbaden)

SV Meppen vs Borussia Dortmund II

Meppen are just one point shy of the 40 point mark which often keeps you in the division. BVB II are no longer playing for anything themselves and may just be taking their foot off the peddle. I have a feeling Meppen will edge this one and get themselves over that 40 points mark.

(Prediction: Meppen 1:0 BVB II)

Braunschwieg vs Würzburger Kickers

This is a bit of a mist-match in truth. Braunschweig simply must keep winning to stay in 3rd spot and possibly move into 2nd if Kaiserslautern slip up. At the Eintracht Stadion this weekend, you'd fancy them against a rather poor Würzburger side who are 10 points adrift from safety but with a game in hand. You feel another loss here for Würzburger, and that's pretty much end game for them. I just can't see past a home victory here. Braunschweig have better quality and a lot to play for in front of a their own fans.

(Prediction: Braunschwieg 3:1 Würzburger Kickers)

Hallescher vs TSV Havelse

This is going to be a very interesting game. All of a sudden, Halle are looking behind their shoulders after losing to Duisburg last weekend. However, they should really be getting all three points against Havelse who are all but down. On 19 points, Havelse have a very small chance of survival. Halle were poor against Die Zebras last time out and perhaps Havelse can cause problems with nothing really to play for. However, home advantage should give Halle the upper hand here.

(Prediction: Halle 2:1 Havelse)

Viktoria Berlin vs MSV Duisburg

This is yet another massive game down the bottom of the table. Viktoria Berlin have been pulling off some great results recently against teams in the top half of the table. Having both won last weekend, another three points here will prove crucial in their bid to stay up. The emphasis is perhaps more on Berlin to get the job done as Duisburg have a game-in-hand on them. A victory for MSV and they could be 8 points clear of the drop and 4 clear of their hosts. It was a tense battle the last time these two played and I expect the same this Saturday.

(Prediction: Viktoria Berlin 1:2 Duisburg)

Sunday

SC Verl vs Magdeburg

This is a potential banana skin for Magdeburg who are on the cusp of winning the league. Verl are fighting for their lives but won't be expected to get anything from the match. In reality, the pressure is off the home side who would perhaps take a draw here. I expect Magdeburg to control the match but if they fail to get an early goal, nerves may just start creeping in. This could be closer than many others think.

(Prediction: Verl 1:2 Magdeburg)

Kaiserslautern vs Saarbrücken

What a game this is going to be. If you're available on Sunday afternoon, you have to watch this game. FCK have sold over 46 thousand tickets for this match against their nearest rivals. It's crucial for Kaiserslautern to keep winning if they're to secure second place. Saarbrücken still have an outsider's chance of reaching third and would only love to spoil the party and derail FCK's promotion push. The crowd are going to be amazing here and I can't wait to see what they have planned. Kaiserslautern is a tough place to go at the best of times. I've got to go with the home side here.

(Prediction: Kaiserslautern 3:1 Saarbrücken)

Monday

Waldhof Mannheim vs Freiburg II

Mannheim still have a slight chance of finishing third but a lot will have to go their way. Their opponents are safe and have had a solid first season in the 3. Liga. With Mannheim having more to play for, I think they'll have enough to see this one through. Freiburg II may just have their feet up, having reached 40 points.

(Prediction: Mannheim 2:0 Freiburg II)

This ends another thrilling weekend of 3. Liga action. The table will undoubtedly change again and again before the final game day. For fans involved, it's going to be a roller coaster of emotion. If you can, just sit back, relax, and enjoy the show!



Related stories