Kicker Report:
Kramer retains Schalke job through Tuesday, Reis waits in the wings
By Peter Weis @PeterVicey
Germany's preeminent footballing publication reports that Schalke trainer Frank Kramer will definitely be on the bench for his side's rematch against TSG 1899 Hoffenheim on Tuesday.

Kicker Magazine's Toni Lieto nevertheless reports that, should the team find itself eliminated from the country's domestic cup, one of the club's former coaching targets is waiting in the wings to take over.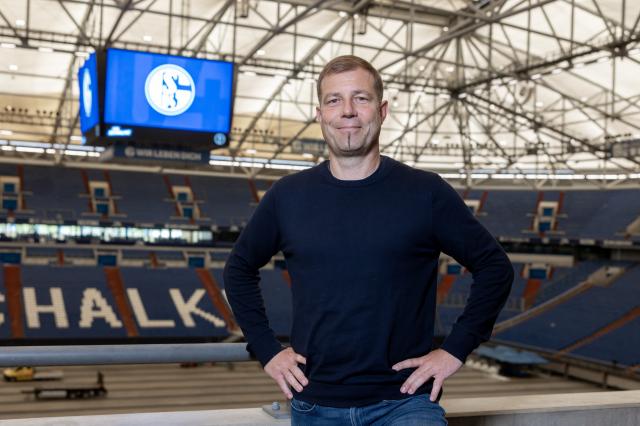 Friday night's loss to Hoffenheim in the league led to an emergency analysis among FC Schalke 04's administrative brass. According to eminently reliable German footballing journalist Toni Lieto, the conclusion reached will keep current head-coach Frank Kramer in charge of the team through Tuesday's second round DFB Pokal fixture with the same club.

Lieto writes that club bosses found the slight reaction of the team to last week's 0-4 loss away at Leverkusen to be a sufficient enough to merit just a bit more time for Kramer to try and turn things around. The S04 trainer shall have his work cut out for him in any event as the Sinsheimers will be clear favorites.

Lieto further notes that the top candidate to succeed Kramer is none other than the head-coach Rouven Schröder and the administrative team were angling for this past summer. Recently dismissed VfL Bochum trainer Thomas Reis is all lined up to take over the Königsblauen should Kramer's team suffer another loss.
Related stories