Reis and Knäbel speak on Schröder and Schwolow at introductory presser
By Peter Weis @PeterVicey
At the official introductory presser on Thursday morning, new FC Schalke 04 trainer Thomas Reis and acting sporting director Peter Knäbel spoke on the task ahead. 

Topics reporters specifically pressed them upon included the status of departed sporting director Rouven Schröder's contract, whether Reis was the first choice of the club, and current team goalkeeping situation.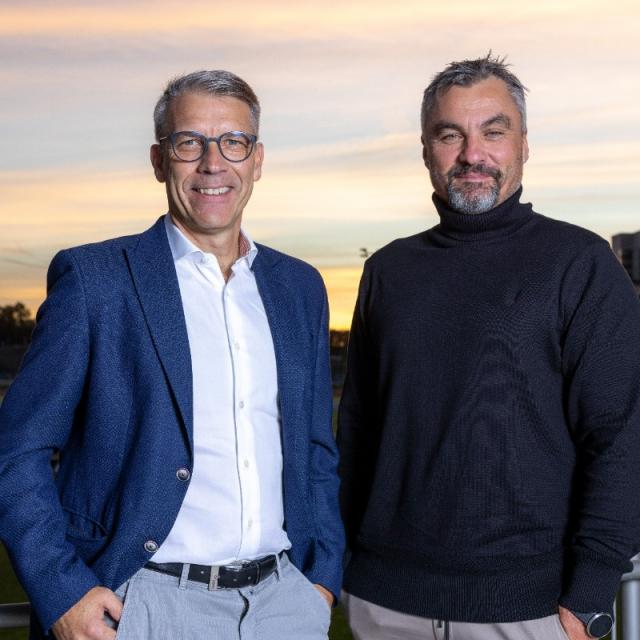 The official roll-out of new Schalke 04 head-coach Thomas Reis, on schedule after reports emerged of his appointment yesterday, was something of a somber and serious affair. Schalke 04 acting chief personnel executive Peter Knäbel hailed the 49-year-old as "the right man for the job". The former VfL Bochum gaffer, heading into just his second head-coaching appointment, spoke of the "unquestionably large challenge ahead.


Knäbel did not confirm the reported upon €500,000 transfer fee to be paid to Reis' former club. Sky Germany reported that the actual figure was closer to €300,000. In any event, Knäbel remained tight-lipped. Knäbel did confirm that departed sporting director Rouven Schröder will remain under contract with the club until he finds a new job. Schröder thus remains on the payroll, but Schalke have their own chance to collect a transfer fee when the administrator moves on.

"Yesterday was not a chaotic day at Schalke. " Knäbel said of Schröder's departure, "I strongly deny this notion. It's fundamentally wrong that people always think that there's a dispute when there's a split. He left on his own free will. As his closest confidant, I saw this development coming."

"Courage belongs to my core values," Reis said of why he took what is obviously a very tough job, "I'm capable of assessing the risk  It also makes the job interesting. [For the players], It's important to learn again to be proud to wear these colors. That's a kind of motivation that should be addressed."

"Whether I'm solution B, C or D solution doesn't interest me," Reis said when asked to comment on reports that other coaches such as Bruno Labbadia and Vladimir Petkovic turned the club down, "It's completely normal that Schalke were also looking at other options."

Reis announced that competition for starting places would be set back to swore one ahead of his first training session. When pressed if this applied to the goalkeeping position after Alexander Schwolow's error-prone start and absolute howler last weekend, Reis indicated that it did.


Schalke have two veterans, Ralf Fährmann and Michael Langerer, behind Schwolow. Young talent Justin Heekeren, signed from Rot-Weiß Oberhausen this summer, presumably remains the long-term prospect for the future.


#Reis: Schwerpunkt ist heute, dass ich die Mannschaft kennenlerne. Dass wir Bock haben, gemeinsam voranzugehen. Dass ich sofort versuche, die Mannschaft mitzunehmen. Ich möchte unvoreingenommen an die Sache herangehen, sodass sich jeder Spieler präsentieren kann. #S04 | #S04PK pic.twitter.com/SPlwyaVGNw

— FC Schalke 04 (@s04) October 27, 2022
More about Alexander Schwolow
More about Schalke 04