Report:
Schalke prepare to loan out Larsson if challenge goes unmet
By Peter Weis @PeterVicey
Some five days after North-Rhine Westphalia's Westdeutsche Allgemeine Zeitung published critical comments on him by acting Schalke 04 sporting director Peter Knäbel, Germany's Kicker magazine speculates that the Bundesliga's last-placed club wishes to send Swedish attacker Jordan Larsson out on loan.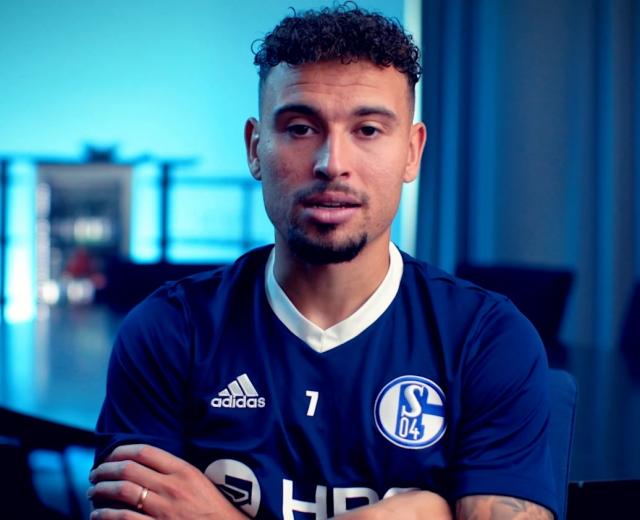 Photo: Schalke 04/OneFootball

Considered something of a coup this past summer, Swedish attacker Jordan Larsson has all but dropped out of the FC Schalke 04 squad. The son of Swedish footballing great Henrik Larsson started three consecutive matches for the Königsblauen between the current campaign's 5th and 7th matchday. In the eight rounds since then, he's made only three appearances off the bench.


Speaking to Nordrhein-Westfalen's WAZ newspaper on Friday, acting Schalke 04 sporting director Peter Knäbel openly discussed the club's disappointment with the 25-year-old's performance for the Bundesliga outfit. Knäbel spoke of issues and training and sharply criticized the seven-times-capped international's work ethic.

"In the games in which he has been substituted, he's strolled along," Knäbel is quoted as saying, "But that's not what we brought him in for, and that can't be how he sees himself.

"Can he not? Does he not wish to?" Knäbel continued with a string of rhetorical queries,  "Is it in the muscles or Is it in the head? We'll make every effort to help each other figure out which button he needs to push."

Knäbel's words certainly constituted a public challenge to the forward; a public notification that the Bundesliga club expected a renewed vigor from him in the training camp that shall precede the opening of the Bundesliga season. Knäbel insisted that Larsson strive to make an impact, adding that "we don't have forever in professional football."

In the Monday print edition of German footballing magazine Kicker, veteran German football journalist Toni Lieto published an article in which he claims Schalke's coaching staff and management are solely disappointed with the overall speed levels of the team.


Lieto backed this up with statistics confirming that only two Schalke players have been clocked at over 34 km/hr (Rodrigo Salazar and Henning Matriciani) all season; a league low. Fullback Cedric Brunner is the only other player clocked at above 30 km/hr.

Lieto went on to state in the article that Knäbel and the front office are already looking at loan locales for both Larsson and Kerim Calhanoglu. The club administrators, having examined this data and considered it of tantamount importance, wish to get the "tempo-less" players off the squad.

Larsson, who's estimated market value has been halved from €8 million to €4 million since the beginning of the season, could still conceivably bring the cash-strapped Knappen some money in via loan fees. Larsson remains under contract with Schalke through 2025.



More about Jordan Larsson
More about Schalke 04