Jude Bellingham and the fight for his future
By James Westmacott
After a stellar World Cup campaign, Jude Bellingham's signature will be hotly contested. But whilst the most prominent line of questioning remains where he will go, instead we take a look at where he should go as a wide array of super clubs line up to capture the Englishman's services.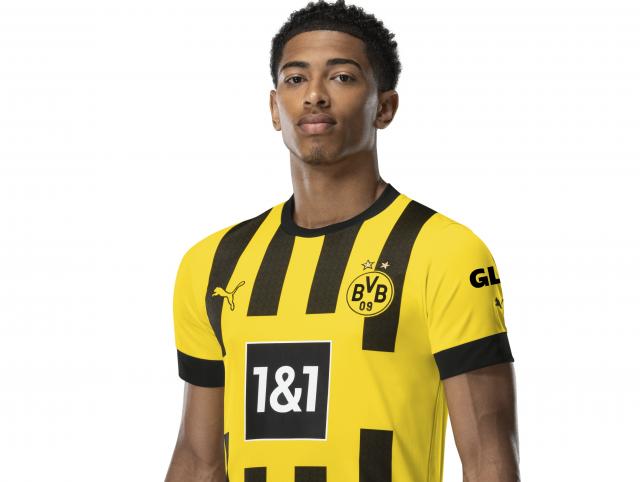 Amidst the bleak emptiness of the Olympiastadion, Borussia Dortmund were teaching RB Leipzig a lesson. It was a DFB Pokal final date blighted by the wretched combination of COVID restrictions and pummelling summer rain, whilst the depressing dark blue seats and the tepid night sky additionally helped consolidate the excruciatingly sombre and desolate mood.


But two players on the pitch were providing a timely ignition to a rather austere affair. Jadon Sancho and Erling Haaland truly dazzled their opponents that night, with both starlets enjoying two goals apiece in their team's comfortable 4-1 win. Ostensibly destined for greatness, the pair were firmly on their paths to global stardom, with the dynamic duo merely awaiting the next opportunity to accelerate their inexorable careers.



Nestled amongst the vibrant celebrations of Dortmund's fifth domestic cup crown, though, was a deep reticence and intimate realisation that their cup final heroes would soon be waving goodbye. Borussia Dortmund have long opted for a business model primarily based on player development, seemingly characterised by the key objective of selling them on (usually to Premier League clubs) for serious money. The profitable nature of Sancho and Haaland's successful development therefore left nobody surprised when the wonderkids duly departed.

Fast forward to now, merely three years later, and their stories do not align. Erling Haaland joined Manchester City in the summer of 2022, is widely regarded as the world's next big thing, has scored 18 goals in just 13 Premier League appearances, and is part of a team tipped for a league and Champions League double coached by one of the world's best in Pep Guardiola. Sancho, on the other hand, opted to join city-rivals Manchester United, eventually signing after a highly wrought-out transfer saga in the summer of 2021. Whilst Haaland is now seen as a future Ballon d'Or winner playing in one of the world's greatest teams, Sancho joined a struggling team with a mediocre manager, is playing Europa League football, has experienced a staggeringly frightening loss of form, and missed out on a place in England's World Cup squad. The moral of the story: for a young player looking to make vital career strides, the next club on the progression ladder is incredibly important. Potentially even career-defining.

The latest wunderkind to come out of the famous Borussia Dortmund talent incubator is Jude Bellingham – a player who truly has the world at his feet. The young Englishman has developed into one of the world's finest young midfield players, acting as the perfect box-to-box operator with a resplendent blend of defensive fundamentals and attacking nous. Heightened global interest has understandably ensued, and an impressive World Cup campaign with England has only intensified that reality. So where should Bellingham go? Which club environment would be most conducive to the youngster furthering his career and taking his game to the next level? Let's take a look at the options.


Liverpool
Amplified by Bellingham's seemingly close friendships with the likes of Jordan Henderson and Trent Alexander-Arnold, Liverpool have emerged as one of the frontrunners for his signature. The club have been truly gagging for a competent midfielder in recent times; one who retains the technical and physical attributes required to succeed at the highest level. Fuelled by Liverpool's discernible stagnation, head coach Jürgen Klopp will undoubtedly be planning the next stage of the team's development, with the repeatedly injured Naby Keïta and Alex Oxlade-Chamberlain proving themselves entirely unreliable.

19-year-old Harvey Elliott is also yet to convince his superiors that he's the rightful heir to a place in Liverpool's midfield, whilst James Milner, along with Henderson, appear to be floundering amidst the dynamism and intensity of a 50-game season. Fabinho will certainly remain the anchor in the Liverpool midfield, leaving Thiago Alcântara as the only other elite player who can play alongside him. Though he too is constantly on the side-lines. Bellingham therefore unequivocally matches Liverpool's desire for a midfield player bustling with athleticism, and versatility, revealing that joining Liverpool would certainly make sense as a stylistic fit. But you have to wonder where this current iteration of Liverpool are heading. A seemingly required re-boot, along with potential uncertainties surrounding Klopp's future hiding just around the corner, Liverpool is probably not the perfect place for Bellingham's development.



Manchester City
When looking at the surface, it's easy to think: 'Why on earth do Manchester City need another midfielder?' Seemingly a stark symbol of their inequitable opulence, may we all remember that Pep Guardiola is all about control. Yet by peeling back the façade, one can begin to understand why Bellingham is so sought-after by the blue side of Manchester. Bernardo Silva's long-term future has long been impugned, and with reported interest from the likes of Barcelona and Paris Saint-Germain, next summer may finally bring about his departure from the Premier League. İlkay Gündoğan's current contract is also up in 2023, thus opening up a spot in the squad for a flexible box-to-box player.

The holding midfield role is presumably covered by Rodri and Kalvin Phillips, though it's no secret that Guardiola fancies midfield players capable of roaming, interchanging, and creating. Bellingham certainly fits the bill as a #6 or as an #8, hence why he remains a highly attractive proposition to the Eastlands hierarchy. Manchester City is also one of the few clubs on the list that would guarantee trophies, therefore providing a concrete upgrade on what is currently offered at Dortmund. Premier League titles, a probable Champions League or two, combined with Guardiola's alluring coaching, Manchester City represent one of two clubs that could guarantee Bellingham fulfilling his soaring potential.

City also remain a seemingly well-oiled machine for whom instability never touches. Guardiola has recently signed up for an additional two years at the club, committing himself till 2025, thus providing the sense of security Bellingham would need at this stage of his career. Even as the club progresses into the post-Pep era, you'd trust that they'd get it right so that a period of sluggishness is wholly avoided.

Real Madrid
When Real Madrid show heightened interest, you simply have to listen. Los Blancos have an unrivalled plethora of midfield talent which has facilitated their domestic and continental domination, though with veteran pairing Luka Modrić and Toni Kroos' contracts up in the summer, there might just be a vacant space in the squad for yet another technically accomplished midfield player. Naturally, you might think Fede Valverde, Eduardo Camavinga, and Aurélien Tchouaméni would be enough. But when the opportunity to lavishly feast on the world's greatest young talent arises, you can be sure Spain's premier royal club will be at the table.

Sources in Spain have indicated that any lingering doubts at the club over signing the young Englishman have been firmly banished by his impressive World Cup campaign. In true royal fashion, Real Madrid have their eyes on dynastic domination, with the possibility of Bellingham operating alongside Camavinga and World Cup quarter-final nemesis Tchouaméni in the Real midfield an enticingly mouth-watering prospect; one with a ceiling of decadal European supremacy. If the reports are true and fierce interest is genuinely there, Real Madrid would appear to be Bellingham's best suitors. A midfield three consisting of the Anglo-French prodigies would provide beautiful balance, whilst the odd sprinkle of Valverde's harmonious quality can provide the team with the license to sparkle. Bellingham could play in a double pivot with either, or as an #8 alongside Camavinga with Tchouaméni just behind.

But perhaps the most compelling argument for joining the Spanish giants is that this is where the truly great careers are made, as becoming a Galactico is a dream only the greatest get to realise. The clamour of the Premier League is often grating, and is no doubt exacerbated by Bellingham's Englishness. But the reality persists that a player does not have to play there to embellish their stature within the game. The likes of Toni Kroos, Karim Benzema, and Sergio Ramos have never played club football in England, yet are widely regarded as some of the greatest of their generation. Modrić and Casemiro are also modern greats; it's little to do with their time away from the Spanish capital. Rather, it is to do with their relentless exhibition of elite performance at the very highest-level culminating in Champions League success en masse. Where else is this platform provided than Real Madrid?

The Premier League will always be an option for Bellingham, in two years, and in eight. There just isn't any rush. Go to Real Madrid, incessantly win trophies, and perform on the biggest stage. At that point, a player is in complete control of their career. Clearly open to the fruits of plying one's trade abroad having opted to join Borussia Dortmund, Real Madrid represents the ultimate step-up, assured progress, and a chance to further secrete oneself from the intense scrutiny of the English press.

Chelsea, Manchester United, or stay put at Dortmund?
You know you're doing something right when the richest clubs in the world are lining up in their droves. Chelsea and Manchester United are also reportedly keen in devouring on the youngster's services, though whilst both are huge clubs, it remains questionable as to whether this is really the augmentation Bellingham needs this move to be. Trophies are far from guaranteed with either, particularly in the Manchester-City dominated era of English football, and will Bellingham really fulfil his potential in a side battling for top-four every season?

In this case, he is probably better off staying at Dortmund, which itself remains a plausible option. He is adored in the city he currently calls home, fits the team exquisitely, and plays Champions League football annually. Dortmund will of course be heavily enticed by a tempting 150-million-euro release clause, but Bellingham is just 19. There is no rush to move on, and ultimately has plenty of time to decide where his future really lies.

But Bellingham must get this decision right. He is an unbelievable talent that has a ceiling of world-star and one of the modern greats. Can anyone other than Manchester City and Real Madrid really provide such a platform?



More about Jude Bellingham