Bayern updates:
FCB officially rule out starting role for Ulreich, Ibrahimović set for promotion
By Peter Vice @ViceytheSS
Germany's main sporting tabloid and Sky's German outfit report that FC Bayern München have officially ruled out any possibility of utilizing back-up Sven Ulreich as the #1 keeper for the second-half of the season.

In other Bayern news, multiple sources now confirm that German youth international Arijon Ibrahimović is about to receive a professional contract and move to the senior team.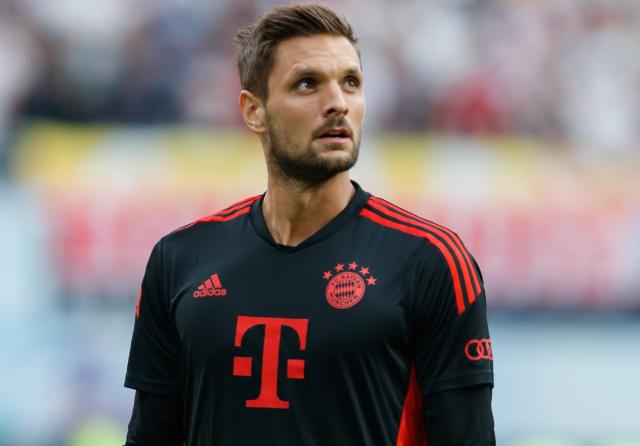 Photo: Steffen Prößdorf, CC BY-SA 4.0

Sky Germany and German tabloid "Sport Bild" both cite their internal sources to claim that Bundesliga table-toppers FC Bayern München have definitely decided on obtaining a new #1 goalkeeper for the second half of the 2022/23 Bundesliga campaign. Evidently, relying upon Sven Ulreich to fill in for the injured Neuer on a permanent basis is not an option.


Reporting from both German media outlets on Tuesday also stressed that, just as was the case yesterday, all candidates apart from loanee Alexander Nübel and Borussia Mönchengladbach's Yann Sommer have also been ruled out. Should Bayern be able to negotiate an early loan recall for Nübel, the player/agent's demand that Nübel will serve as the regular starter between the sticks will be satisfied.

According to both sources, the German giants wish to have a solution in place before the start of the squad's training camp in Qatar on January 6th. Sport Bild, German broadcaster Sport1, and Germany's Kicker Magazine also report that another new player will be joining Julian Nagelsmann's troops at that time.

The three additional sources report that 17-year-old attacking midfielder Arijon Ibrahimović is about to receive a promotion to the senior team. Nagelsmann has had his eye on the Nürnberg native for quite some time. The German youth international has thrice been nominated for Nagelsmann's matchday squads without being used.

Ibrahimović, a Geman Kosovar unrelated to Zlatan Ibrahimovic, has scored 11 goals at German youth levels U18 and below. He remains a flexible offside piece, but predominantly works on the right. Nagelsmann is said to have some specific plans in mind for the youngster.


Neuer Vertrag für Arijon Ibrahimović, der bis 2025 gültig ist und sich nächstes Jahr automatisch in einen Profivertrag umwandelt. Der Verein hat sich sehr um den Verbleib des Spielers bemüht, der von nun an fest im Team von Julian Nagelsmann trainieren soll. #FCBayern @SPORT1

— Kerry Hau (@kerry_hau) December 20, 2022
Related stories