Nübel "can reach Neuer's level," claims his former goalkeeping coach
By Rune Gjerulff @runegjerulff
Former Monaco goalkeeping coach Vatroslav Mihačić has spoken highly of Alex Nübel, saying the 26-year-old is capable of reaching the same heights as Manuel Neuer.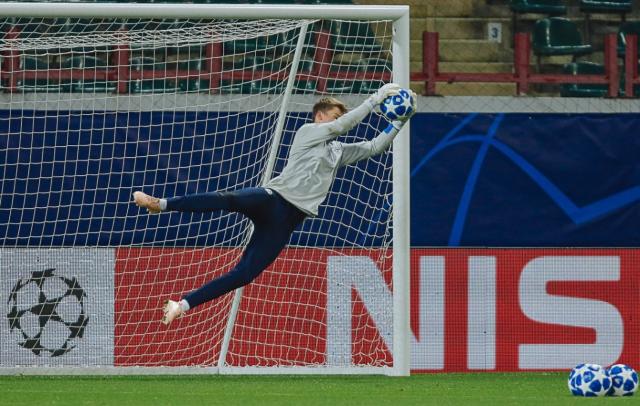 | | |
| --- | --- |
| Alexander Nübel. | Photo: Елена Рыбакова, Soccer.ru, CC BY-SA 3.0 |
Alexander Nübel could potentially reach Manuel Neuer's level in the future, according to his former goalkeeping coach Vatroslav Mihačić.


Nübel joined Bayern Munich from Schalke 04 in 2020, but moved on to Monaco on a two-year loan deal a year later after featuring just four times in his first season at the Bavarian club.

However, with Manuel Neuer ruled out until the end of the season, Bayern are now exploring the possibility of bringing back Nübel early from his loan spell at Monaco.

According to Vatroslav Mihačić, Nübel's former goalkeeping coach at Monaco, the 26-year-old has the potential to become as good as Neuer with time. He told Bild (via @iMiaSanMia):

"Under the right conditions, Alex can reach Neuer's level.

"Alex came to Monaco into a new environment with little playing time in Neuer's shadow. That can lead to uncertainties. But after a shaky start, he quickly proved his big potential with a lot of diligence and developed it further.


"Nübel is an extremely intelligent goalkeeper who reads the game well and thus anticipates dangerous situations, he's also well trained and brave in all his interventions.

"Neuer didn't become one of the best goalkeepers of our time overnight either, but through a lot of work with goalkeeping coach Toni Topalović and many difficult games. Alex has to follow this path too, then he can also reach such heights."

It's now up to Nübel to make a decision on whether he wants to return to Bayern earlier than expected.

"At Bayern, he is guaranteed training at the highest level. Maybe even the best he can currently get. The question is whether he can regularly play at the highest level in Munich when Neuer comes back. That is important at this stage in his career," noted Mihačić.



Related stories