Bobic denies contact with DFB and endorses Völler's appointment: "I love Rudi!"
By Peter Vice @ViceytheSS
At a media roundtable at Hertha BSC's winter training camp in Brandenton, Florida, Hertha chief personnel executive Fredi Bobic denied that there had been any talks between himself and the German FA about the national program's vacant technical director position. 

Bobic also took the time to endorse the appointment of the man who once coached him on the German national team, 1990 World Cup Winner Rudi Völler.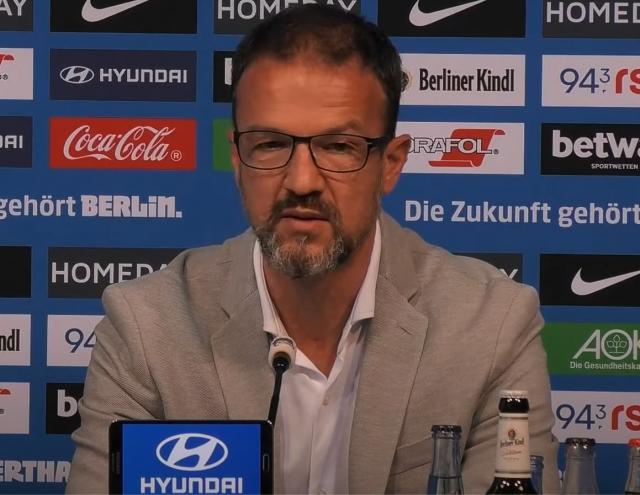 Any and all trails linking Fredi Bobic with the DFB position vacated by Oliver Bierhoff have long since gone cold. Germany's Kicker magazine reported that the DFB wasn't necessarily keen on paying Bobic's current club, Hertha BSC, a transfer fee to abrogate his current contract. Speaking to assembled members of the German press from Hertha's training camp in Bradenton, Florida on Thursday, Bobic denied that his current club had even been approached.


"I haven't heard of anyone calling our president, Kay Bernstein, and asking about a transfer fee," Bobic said, "That wasn't an issue at all. I'm very happy at Hertha. Some people may forget that I didn't explicit lobby for the position. There wasn't anything from my side."

As for the issue of a potential transfer fee, Bernstein had confirmed in a previous interview that Bobic would be given clearance to head to the German FA if he so desired. Hertha would seek some compensation for the executive that they themselves had to pay Eintracht Frankfurt for, but Bernstein emphasized that "travelers shouldn't be held up".

It nevertheless appears that, with no contact at all reported, the DFB isn't really considering the former national team player and seasoned Bundesliga executive. Asked about reports that Rudi Völler might return to the German FA and assume Bierhoff's position, Bobic gave a ringing endorsement to the man who once coached him at the 2004 Euros.

"Outstanding, full support," Bobic noted, "No competition here. I love Rudi and he would have always been on my short list. He has to decide that for himself, of course. In any case, he earns my full trust."



Related stories