Bochum updates:
Holtmann and Osei-Tutu appear set to depart, club eyes Union striker Michel
By Peter Weis @PeterVicey
Germany's main sporting tabloid reports that VfL Bochum are looking to generate some cash via the sale of attacking wingers Gerriit Holtmann and Jordi Osei-Tutu. 

The VfL "Tief im Westen" fan magazine also reports that the Revierklub are very interested in bringing in Union Berlin's Sven Michel to bolster the attack.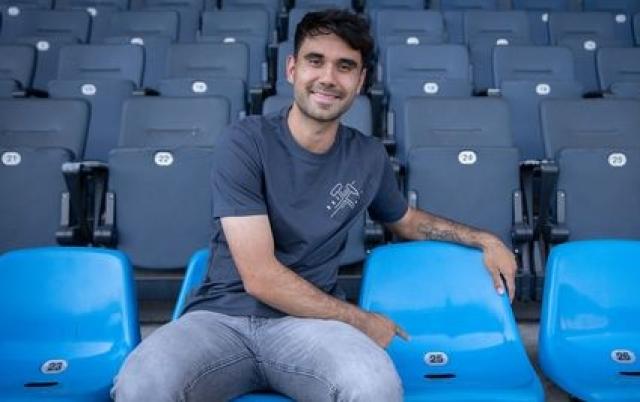 Two talented players with limited sporting prospects and VfL Bochum look to be on the way out. Germany's "Sport Bild" tabloid reports that Gerrit Holtmann - referred to a the "typhoon" by German football fans - has been disappointed with the deterioration of his sporting prospects behind the likes of Takuma Asano and Christopher Antwi-Adjei and requested a transfer.


Holtmann mostly hung tight to the starting XI during the 2021/22 campaign, even scoring a memorable goal against his former club Mainz early during that season. This year, however, the 28-year-old has made just six league starts and not featured for the full 90 minutes once. Holtmann retains an estimated market worth of €3.5 million in the latest transfermarkt listings.

The "Sport Bild" report goes so far as to suggest that Holtmann even has a preferred destination in mind. Namely, America's MLS. The tabloid also notes that the club's front office would put little in the way of Holtmann's departure and even let him go for as little as €2 million. The Bremen-native has spent his entire professional career in Germany.

A separate report appearing in "Sport Bild" conveys sprecific plans for winger/fullback Jordi Osei-Tutu. The former Arsenal academy man - who also had his moments in a Bochum tricot during the most recent season - looks to be on the way out just one year after joining the Reveierklub permanently.

The 24-year-old made 22 appearances for Bochum across all competitions this year, yet mostly worked in relief and never managed to get his name on the scoresheet. After a failed experiment in the right-back role, he ultimately failed to make head-coach Thomas Letsch's matchday squad in four of the five final league fixtures.

"We are willing to transfer Jordi Osei-Tutu," Bochum executive and current chief squad planner Marc Letter said of Osei-Tutu when speaking to Sport Bild, "we have also communicated this to the player early on. Together with his advisors, who are currently intensively exploring the market, we are working on a solution."


Osei-Tutu could net the 1848ers €1.5 million or more. The club's fan magazine, "Tief im Westen", suggests that current Union Berlin striker Sven Michel constitutes a top-priority target for Letter and the front-office. The 32-year-old reportedly wants out of Köpenick in the hopes of attaining more playing time.

Sky Germany's confirms that Bochum have interested in Michel, while also suggesting that the two sides remain far apart on the subject of a transfer fee. Michel maintains an estimated market worth of €1.2 million in the latest transfermarkt listings. Hannover 96 are also known to be interested and may be able to offer the veteran a more solid role.



Related stories