Reports:
Mainz consider competing offers for Leitsch
By Peter Weis @PeterVicey
Sky Germany and the Westdeutscher Allgemeine Zeitung currently report that FSV Mainz 05 defender Maxim Leitsch is either headed back to his old club or his old head-coach.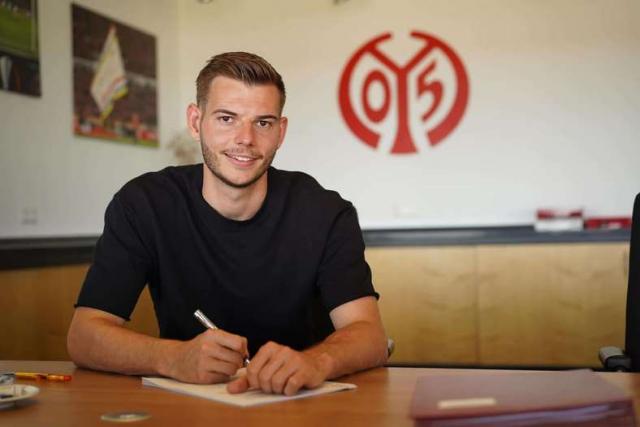 After issues stemming from exhaustion led to German youth international Maxim Leitsch slipping down the FSV Mainz 05 depth chart this year, it appears as as if the 25-year-old will get a fresh start with a new team next season. Sky Germany reports that the Rheinhessen are presently weighing whether to sell Leitsch back to his old club VfL Bochum or loan him over to his old mentor Thomas Reis at FC Schalke 04.

Mainz purchased Letisch from for a reported €3.5 million from Bochum last summer and are - per a report appearing today in the Westdeutscher Allgemeine Zeitung - said to be seeking around €3 million for a return transfer. The Westphalian paper reports that Bochum have countered with a "well remunerated" offer that nevertheless falls slightly below that.

Schalke are - according to Sky Germany - happy to take Leitsch on loan if the Nullfünfter don't wish to sell the defender back to his old club. Sky Germany journalist Dirk Schlarmann reports that Mainz wish to build an obligatory purchase option (perhaps in the event of promotion) into the loan deal. Schlarmann notes that the two clubs may be far apart on this point.
More about Maxim Leitsch