Eberl speaks on stressful transfer window and increased financial pull of EPL sides
By Peter Weis @PeterVicey
In an interview published in Germany's Süddeutsche Zeitung, RB Leipzig boss Max Eberl has commented the summer transfer window that kept him and his team collecting sensationalist headlines. 

In addition to discussing the state of the transfer market, Eberl specifically denied that the club's most expensive offseason acquisition - Löis Openda - cost as much as was reported.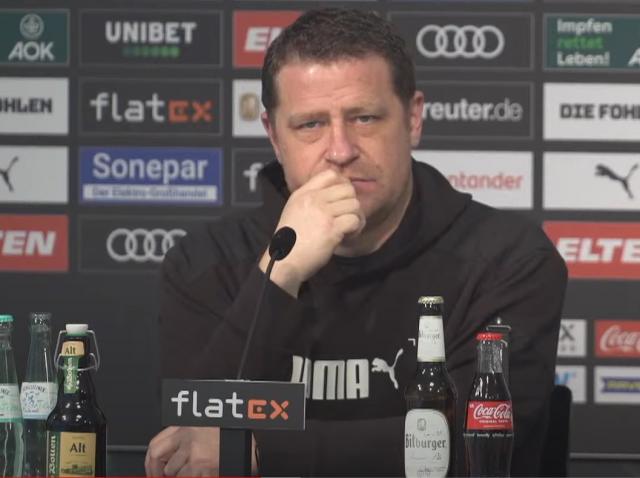 Speaking to Germany's Süddetusche Zeitung in an interview published today, RB Leipzig chief personnel executive Max Eberl spoke on the crazy transfer summer that saw him and his team constantly embroiled in German tabloid news stories. Eberl found himself unable to stop starters Dominik Szoboszlai and Josko Gvardiol, along with Christopher Nkunku, being lured to the Isle with mega-sums from EPL sides.


In his search to procure replacements, Eberl reportedly had to deal with repeated rejections from clubs who knew that - with an estimated €240 million in incoming transfer revenue - he could afford to spend more money. Eberl acknowledged that clubs had pushed him, but wished to emphasize that figures reported in the press were sometimes untrue.

Eberl specifically refuted the figures attached to Löis Openda.

"Our new striker Loïs Openda cost 38.5 million euros," Eberl told the paper, "A vast sum compared to days past, but it definitely wasn't the €49 million  appearing in print publications. Perhaps in the future we should just present our figures openly."

Eberl also complained that some of the outgoing deals his team had swung, e.g Alexander Sørloth, Angelino, and Tom Krauß, didn't receive the sort of attention in the press that the outgoing transfers did. The executive groused that "€10 or €20 million were treated as if they were nothing."

When it came to how he and the team dealt with all of the additional attention surrounding their bids to buy players, Eberl launched into a rant of sorts about how the current social media age made life difficult for footballing administrators. The 49-year-old complained that the usual way of conducting negotiations simply didn't work anymore,


"Sometimes it feels as if our offers are tweeted about before we can even send them," Eberl said, "You can't seek to flip for a profit or be creative anymore."

When it came to the ease with which Premiership sides were able to ply his players away, Eberl noted that the wealth on the Arabian Peninsula was providing English sides with new sources of revenue. In particular, the Saudi league is flooding the EPL clubs with more cash.

"It used to be that the Premiership was the last [and wealthiest station]," Eberl noted, "Now they get a new source of revenue that they can use to poach more players from the Bundesliga."

"Bayern, Real Madrid, and PSG can keep up," Eberl continued, "But whole leagues? That's an illusion. Especially since Corona cancelled out the extra TV revenue steadily increasing in Germany."



Related stories