What Renato Sanches' move means for Bayern's competitiveness this season
By Trent Nelson
We take a look at what Renato Sanches' departure means for Bayern München.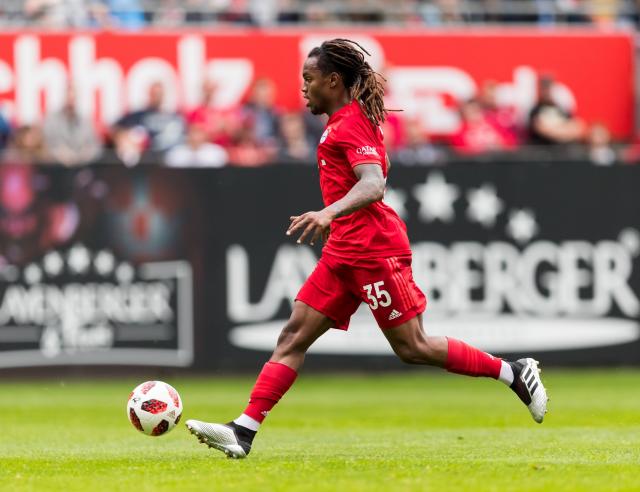 | | |
| --- | --- |
| Renato Sanches. | Photo: Sven Mandel / CC-BY-SA-4.0 |
The Bavarian journey for Renato Sanches is now mercifully concluded. Four years after joining Bayern from Benfica for €35 milllion, he has became Lille's most expensive signing of all time, joining the French club in a deal reportedly worth €25 million, including bonuses.


That he could not make a serious impact in Germany should be clear by many metrics. His time as a loanee at Swansea City, as well as his acrimonious departure for less than he was purchased for, highlight this further. His offensive ability could have aided Bayern München had his form dictated playing time like he saw at Benfica, but the midfielder was never able to challenge for playing time In München despite his skill set and versatility.

His four years in Bavaria saw this drastically affect the player's mental side as well, failing to secure a spot in central midfield. This has resulted in his sale to Northern France.

Escaping became the only goal
Although Lille is a UCL qualifying side, they are not even a fraction as prestigious as Bayern historically speaking. For many players, who've lost their passion for football while with one squad, escaping becomes the only goal. That he is going to a Champions League outfit after such dreadful form equally tells you the blame many assign to Die Roten in the entire ordeal.

Having so many bosses over four years can be debilitating to a young players growth. From Carlo Ancelotti, to Swansea's Paul Clement and Carlos Carvalhal and finally Niko Kovac, the gambit of playing and managerial styles certainly is a contributing factor to Renato Sanches's declining trajectory since leaving Portugal. Christophe Galtier's consistent presence at Lille should help to refocus Sanches's potential, with which he could utilize to become a true terror in Ligue 1.

Bayern on the other hand, lose a great talent for less than they paid for him to begin with. What recourse did they have? It's difficult to say for certain.


Renato Sanches's technical ability has never been in question, only his ability to translate these talents practically for a club with greater expectations than Benfica. These loosened expectations that Lille will play with in France should allow for more expression from the player. Getting to a place where he can simply play without overthinking every single movement will reopen a passion that seemed to have been eroded during his time in Germany.

A transfer window with ups and downs
Marc Roca, hailing from Spain and playing for Espanyol would aid the defensive continuity of Bayern surely. What was once a done deal as per various reports now seems entirely off, according to Sport Bild.

Recent years suggest that youth needs to again permeate the German giants, defensively and offensively. Coutinho is a good start, aiding both the wings and midfield with his expression and inspiration. Roca would further deepen the pool by which Bayern can use to maintain their dominance in the Bundesliga over youth rich Borussia Dortmund.

Although Marc Rocha's buyout clause is €40m, not signing him would underscore a window of great work, fraught with disappointment. On one hand, the loan-to-buy agreement for Philippe Coutinho from Barcelona or the two French defensemen Benjamin Pavard and Lucas Hernandez. On the other hand missing out on (the recently injured) Leroy Sané and German midfield wunderkind Kai Havertz stings those fans whom ache once more to truly compete in the Champions League.

What the departure of Renato Sanches means for this campaign is difficult to say. While his lack of playtime has been noted, his unrecognized potential will haunt Bayern when depth seems scarce. When the wings aren't producing or the midfield needs inspiration, eyes will inevitably turn to Northern France.

Should his production return, the next question will be why he could not be salvaged in München. No answer will reconcile the loss of such ability and versatility, but losing his attitude will ease any tensions the club may have felt were associated with him. München will carry on, and Philippe Coutinho can aid in putting this circumstance and the fallout behind them.

Sanches' story is a cautionary tale for future signings that both the club and the player in question have learned from. Maybe that's worth the €10m difference in itself.



More about FC Bayern