9 things you may not know about Emil Forsberg
By Rune Gjerulff @runegjerulff
Here are 9 things you may not know about RB Leipzig's Swedish star Emil Forsberg.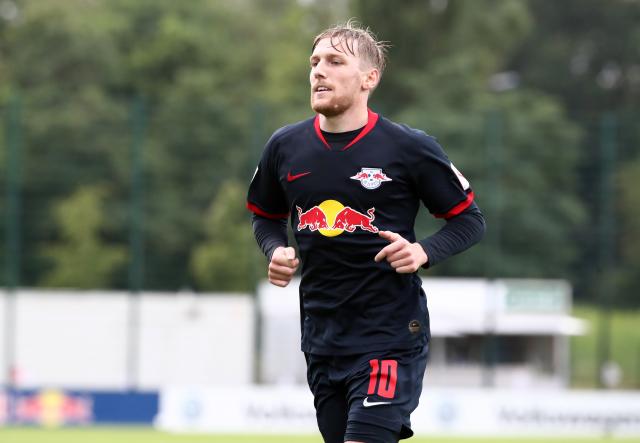 | | |
| --- | --- |
| Emil Forsberg. | Photo: GEPA Pictures/Roger Petzsche |
1. Rejected for being too small
In an article on theplayerstribune.com, Forsberg reveals that as a teenager, he was rejected by the Halmstad Elite Camp - a place where the Swedish Football Association finds players for the youth national team - because he was too small. However, he kept playing football, and at the age of 17 he made his debut for Sundsvall in the second division.


2. Football family
Emil Forsberg's father, Leif Forsberg, and his grandfather, Lennart Forsberg, also played for GIF Sundsvall. Leif Forsberg played more than 400 matches for Sundsvall, scoring 143 goals.

3. Supported Liverpool as a kid
In an interview with Bild in 2017, Forsberg said he supported Liverpool as a kid and that he slept in a Liverpool pyjamas. He also revealed that Zlatan Ibrahimovic and Ryan Babel were some of his idols.

4. From Sundsvall to Malmö
Forsberg eventually became a regular for Sundsvall, and in the 2011 season he scored 11 goals in 27 matches and helped the team to win promotion for Allsvenskan, Sweden's first tier of football. After appearing 21 times and scoring six goals in his first Allsvenskan season, he was sold to Malmö FF.

5. 'The sheriff'
In the article on theplayerstribune.com, Emil Forsberg also reveals that he calls his wife, Shanga Forsberg, 'the sheriff', because she's 'really direct, super intense and not scared of anyone'. Forsberg explains that his wife, a former footballer for Leipzig and the Swedish women's national team, is his harshest critic and that she has made him the player he is today.

"The only time I get nervous in football is after I play a bad game. You see, when I get home that night, I know what's coming... a meeting with "the Sheriff." And let me tell you, it can be brutal. The Sheriff always gives it to me straight," Forsberg states in the article.


6. Success at Malmö
After a highly impressive 2014 season at Malmö, in which Forsberg made 29 league appearances and scored 14 goals, he was named the Allsvenskan Midfielder of the year and nominated for the Swedish midfielder of the year award. He also featured in all Malmö's matches in their 2014/15 Champions League campaign.

7. Regular for Sweden
Forsberg made his international debut for Sweden in January 2014 and eventually became a regular. He played at Euro 2016 and at the World Cup in 2018.

8. Starred in the 2. Bundesliga
In January 2015, Forsberg was signed by RB Leipzig who were playing in the 2. Bundesliga at the time. In the 2015/16 season, in which RB Leipzig won promotion to the Bundesliga, Forsberg was voted the best player in the 2. Bundesliga after making 32 appearances with eight goals and seven assists to his name.

9. Assist king
In his first Bundesliga season, Forsberg continued his fine form. With 19 assists in 30 Bundesliga appearances in the 2016/17 season, the Swede made the most assists in Europe's top five leagues (Premier League, La Liga, Bundesliga, Serie A and Ligue 1).