Bayern defeat Hoffenheim in controversial Bundesliga opener
By Rune Gjerulff @runegjerulff
Bayern München started out the new season with a 3-1 win over Hoffenheim in a dramatic and controversial match.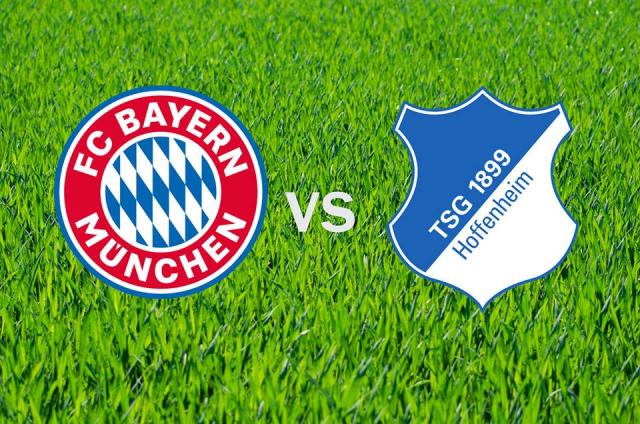 The 56th season of the German Bundesliga was kicked off tonight as defending champions Bayern München took on Hoffenheim at the Allianz Arena.


Bayern were dominating the match from the start of the first half and went in front after 23 minutes when an umarked Thomas Müller headed the back into the net after a corner from Joshua Kimmich.

Hoffenheim rarely threatened Bayern during the first 45 minutes, but created one big chance after 34 minutes when Julian Nagelsmann's side hit the Bavarians on the counter. Julian Bittencourt played the ball out to Nico Schulz who found Joelinton with a perfect low cross, but the Brazilian skewed hit shot wide.

Bayern had several chances of increasing the lead before the break. Most remarkably, Kingsley Coman, who impressed highly, had a dangerous shot saved by Oliver Baumann after taking advantage of his quick feet in the penalty area. Unfortunately, Coman had to be substituted following a sliding tackle from Nico Schulz just before the break.

Hoffenheim looked like a different team from the start of the second half, and after 57 minuters, Adam Szalai made it 1-1 after the striker took the ball past Jerome Boateng and smashed it into the net.

With eleven minutes left, Bayern were awarded a penalty after Franck Ribery went down in the box. Robert Lewandowski missed the penalty, but Arjen Robben was first to the rebound and sent the ball into the net.


However, the referee ruled out the goal with a little help from the VAR room as it was deemed Robben was too quick to run into the penalty area. That meant Lewandowski got another chance from the penalty spot, and this time, he sent the ball past Baumann to make it 2-1.

Towards the end, Bayern had another goal ruled out after a VAR decision before Arjen Robben made it 3-1 with a few minutes to go.