Mark Uth after latest Schalke loss:
"I could just go in the dressing room and cry"
By Peter Weis @PeterVicey
The wrong kind of history beckons for FC Schalke 04 after another listless fixture on matchday eight. The winless Bundesliga run now extends to 24 consecutive matches. Seven more fixtures without a win will see them equal the unspeakably bad 31-match winless streak of Tasmania Berlin from 1965-66. 

Striker Mark Uth candidly summed up how it felt being on such a bad team.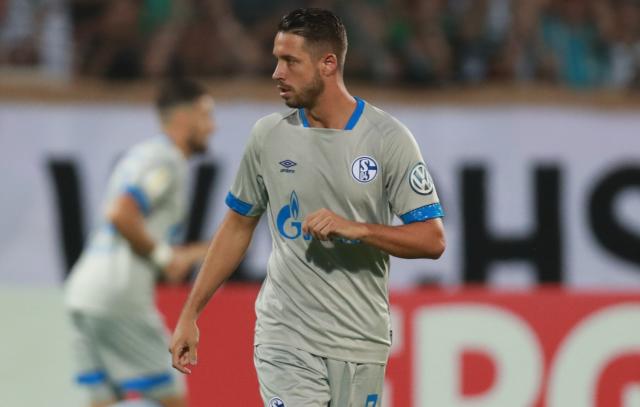 | | |
| --- | --- |
| Mark Uth. | Photo: Sandro Halank, Wikimedia Commons, CC BY-SA 3.0 |
"I'm so beat down and angry at the moment, I could just go into the dressing room and cry," Mark Uth told the Sky microphones after his team's latest listless performance, "It's so sad to show up here every time and play such toothless football."


"Every time, we come up a step too late," he continued, "We don't even show up for the duels, can't come anywhere close to getting a yellow card. I have no idea how we're supposed to win playing like this."

Club manager Sascha Riether offered his own grim prognosis in a post-match interview. "When you watch the games, you wonder 'what do they train for during the week?'," Riether rhetorically told Sky, "They can put forth some effort [on the training pitch], but can't do it on the weekend."

The Königsblauen had shown some signs of life in the final match before the international break. Evidently, the added rest did little more to assist the team in carrying the momentum over.

"That was a really bad performance," trainer Manuel Baum told confided to Germany's SportBild "That was really nothing. This game was definitely a setback."

Uth referred to Baum as the "poorest sod among us", concluding "We all play very bad football."



More about the match
More about the teams
More about Mark Uth