Bundesliga's longest winless streaks; Schalke nearing an unwanted record
By Akhil Fisher @akhil_fisher
With crisis-hit Schalke 04 on the verge of setting an unwanted record, we take a look at the longest winless runs in the Bundesliga.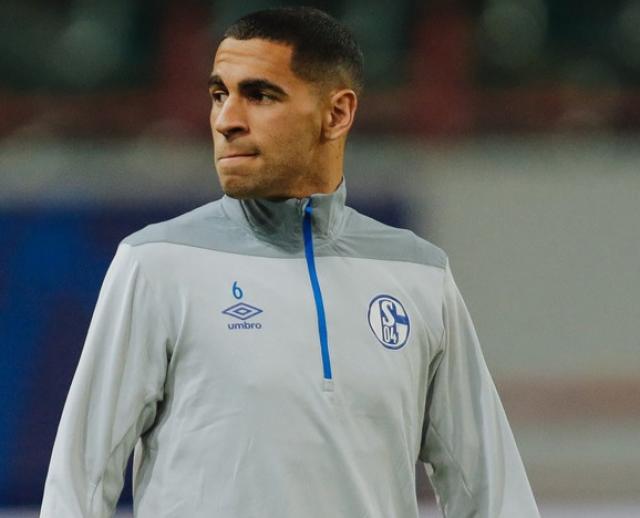 | | |
| --- | --- |
| Schalke 04 captain Omar Mascarell. | Photo: Елена Рыбакова, Soccer.ru, CC BY-SA 3.0 |
The past year has witnessed major upheavals in the functioning of football clubs all around the globe. But the fortunes of the Bundesliga's third most supported club, Schalke 04, have been dismal even before the coronavirus pandemic gained momentum. January 2021 will witness the completion of one full year since the Gelsenkirchen based Bundesliga side have tasted victory in the German top flight.
Here, we look at the longest winless streaks in Bundesliga history:





TASMANIA BERLIN (1965/66) – 31 MATCHES
Tasmania Berlin's 1966 season saw them lose 31 matches on the trot – a personal worst they hope to cling on to, mainly for promotional and marketing purposes. During the 1965/66 season, the capital side recorded victories only on the first and thirty-third match day, and to this day lie at the bottom of the all-time Bundesliga standings with only 10 points.

"It's been part of our identity for so long. This record helps us", Almir Numic, Tasmania Berlin's executive director told ESPN. Probably the only team in the world capable of transforming a grim record into a light-hearted one.

SCHALKE 04 (2019-2021) – 29 MATCHES*
After finishing as runners up in the 2017/18 Bundesliga season, the blues' fortunes have consistently degraded over the past three seasons, and now face the wrath of a record that conflicts their identity as one of Bundesliga's heavyweights.

Die Knappen's last taste of victory was a 2-0 win over Borussia Mönchengladbach on January 17, 2020, and exactly a week later, Bayern Munich paved the way for Schalke's Bundesliga downfall with an unforgiving 5-0 thrashing at the Allianz Arena. That loss was the beginning of a losing streak that now sees them en route to an unwanted record that has stood strong for 54 years.


Their freefall puts them only two shy of the 31 game mark set by record holders Tasmania Berlin. And of course, the Covid-19 scenario has placed the Blues in extreme financial distress – owing debts in the range of €200 million.

BLAU WEISS 90 BERLIN (1986/87) – 21 MATCHES
As the first of the three teams on this list who have a joint-record of 21 winless games in the Bundesliga, Blau Weiss 90's 1986/87 season was marked by only three victories. The 1986 season for the Berlin-based side was marked by surprise and thrill, albeit short-lived. They fancied surviving the harsh Bundesliga environment but after just one season, Blau Weiss were relegated back to the second-tier.

It remains their only appearance in Germany's top flight. They spent the next five years in 2. Bundesliga and subsequently went down in tatters by declaring bankruptcy in 1992.

DYNAMO DRESDEN (1994/95) – 21 MATCHES
Dynamo Dresden's 1994/95 season was their last appearance ever in the Bundesliga after having been present for three seasons previously. Their winless streak started with a 2-0 defeat to Eintracht Frankfurt on match day 10 and extended up to match day 30. Dresden would be exclusively third on the list if not for their 2-1 victory over current stooges Schalke 04 on match day 31.

3 managers, 22 losses, 4 wins and 16 points – a season to forget as they were pushed down to then third tier, Regionalliga Nordost, due to financial inconsistencies, after being relegated to 2. Bundesliga.

1.FC KAISERSLAUTERN (2011/12) – 21 MATCHES
After having been promoted as 2. Bundesliga champions in the 2009/10 season and finding themselves just two places off the Europa league play off positions the subsequent season, Kaiserslautern's fortunes took a hard hit when they found themselves back to where they started off in the 2011/12 season. Their winless streak began on match day 11 and lasted up to match day 31 – with nine draws and twelve defeats.

They were managed by two managers during the course of the season and were relegated as the 18th placed team. A disastrous 112th year in the club's portfolio.


---


Last month, German football publication Kicker's headlines read: "Laughing stock Schalke. Where's the popcorn, please?" 'Schadenfruede' is a German term akin to sadism and football fans experience this more often than not, gaining pleasure in the suffering of others.

While eternal rivals Dortmund and top-flight giants Bayern Munich have enjoyed steady fortunes, Schalke's fate has been in their own hands – unpleasant financial decisions, nasty behaviour towards well-wishers and differing opinions from within – all negatively contributing to on-field performances.

Such is the state of the Royal Blues. Zero wins, four draws and nine losses this season have placed them in a position of undoubted relegation at the bottom of the table and slowly edging towards the record they fear the most.



Related stories