Bundesliga 2020/21:
The full club-for-club administrative scorecards (Part I)
By Peter Weis @PeterVicey
As a thoroughly entertaining March 2021 international break draws to a close, it rapidly becomes time to shift one's focus back to an equally intriguing finish in Europe's most exciting football league. The 2020/21 German Bundesliga nears its conclusion with only eight rounds left to go. 

As a prelude to the final act of the season, we at Bulinews are pleased to produce another comprehensive league column. Just as we did in October and again in December, it's once again time to check in with all 18 top-tier clubs in greater detail.

This analysis takes the entire campaign into account, assigning each club an "administrative scorecard". As was the case in previous columns, we'll use European-scale grades (top marks to bottom on a scale from 1 to 6) to evaluate the professional moves of the entire 2020/21 Bundesliga. 

An "administrative scorecard" is based on three factors, each with its's own section. Transfer decisions being of such tantamount importance to clubs, we'll first look back at the January activity and note what personnel moves managerial teams have already undertaken ahead of the summer. Next, we'll update the player grades from both the season's windows to assess the complete 2020/21 transfer classes.

On-pitch personnel obviously not being the only important factor in evaluating a team's professional health, a third "Miscellaneous Administrative Scorecard" section is added. In this space, we'll discuss the decisions by executives to hire/fire trainers, deal properly with their fan-bases, and generally conduct their affairs in an effective manner. 

All of this leads us to a composite grade that seeks to score each club's season. The subjective nature of critiquing the business football obviously meant that we had to devote as much fair nuanced consideration to each club as possible. As a result, the column ran very long and had to be divided into two parts.

Part I covers 10 Bundesliga teams who have been favorably scored; enough to receive either a "1" or "2" composite grade.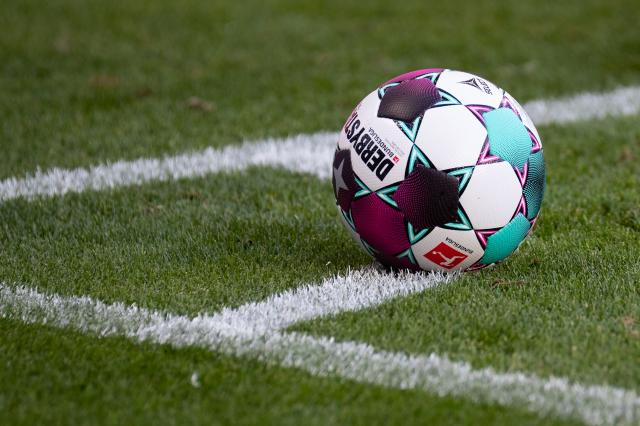 Photo: Steffen Prößdorf, CC BY-SA 4.0

Football. There are rough-and-tumble results-driven businesses out there. Then there's football. There may be no more onerous field to work in. Those living in a world where their decisions are meticulously critiqued by the masses yearn to find someway out of it. Those demoted to the sidelines often find that they miss the thrill of the pressure and seek to find a way back in.


Our all-inclusive analysis of the clubs competing in the 2020/21 German Bundesliga isn't intended to serve as a shallow case of armchair quarterbacking. If anything, the deep dive into the complete workings of all 18 footballing organizations aspires to be a sweeping tribute to another fantastic season of Bundesliga football. 

The appreciative chronicle of the major decisions of 2020/21 begins with part I. In this article, we'll cover ten teams deemed to have managed very well or fairly well. The clubs appear in the following order: VfL Wolfsburg, Eintracht Frankfurt, 1. FC Union Berlin, FSV Mainz 05, SC Freiburg, RB Leipzig, FC Augsburg, Bayer 04 Leverkusen, SV Werder Bremen, and VfB Stuttgart. 

The eight remaining teams are covered in Part II, which can be found here.


"Class 1"

-VfL Wolfsburg
-Eintracht Frankfurt
-1. FC Union Berlin

Three Bundesliga clubs earn top-level marks for vastly exceeding expectations this year. The league's three best administered footballing organizations still have work to do if they are to properly christen their campaigns by qualifying for Europe. Whether the trio of cities get their deserved tournament football next year or not, they've already entitled to accolades for rendering this year's Bundesliga interesting and exciting. Our first group pays tribute to the clubs that pushed beyond their initial objectives.

VfL Wolfsburg
2020/21 Administrative Grade = 1,31
Jan. 2021 Transfer Window Grade = 1+

In = (None)


Out = Yunus Malli (ATTM), William Furtado (RB), Felix Klaus (RW), Omar Marmoush (LS)

When it comes to football administrators, Jörg Schmadtke is about as good as it gets. Another productive window saw him trim his roster, and thereby his payroll, down to a manageable size. Germany's green company team stand lean and mean with a 25-man-roster; the smallest of all Bundesliga clubs currently contesting the 2020/21 campaign. As tempting as it is to dock Schmadtke somewhat for not parking the likes of Jeffery Bruma and Daniel Ginczek on loans, one simply has to admit that he did an outstanding job.

Roster size remains a hugely important factor in all of football, sometimes overlooked amid the scenes of "sugar daddy" supported clubs who can pay an exorbitant wage bill without so much as a second thought. It's also immensely important to get idle players off to a destination where they can continue to play, develop, and improve. Schmadtke consistently demonstrates a the right sense of urgency in keeping players either on the pitch or off the payroll and on the move. This is why Wolfsburg paid so much to Köln to negate off his non-compete clause.

2020/21 Transfer Class Grade = 1,94

Ridle Baku (1+)

Maxence Lacroix (1,25)

Maximilian Philipp (2,75)

Bartosz Bialek (2,75)

There just weren't any misses this year. Maximilian Philipp may not have gotten the playing time many of us expected, but one can't really argue with the results when he did get his turn. Bartosz Bialek's team integration appears to have stalled for some reason, but he too has delivered as an effectively placed late match addition.  Ridle Baku and Maxence Lacroix currently compete for the title of the most effective summer 2020 transfer.

The "age of Ridle Baku" shouldn't be far away. There's plenty of room on the German national team for a highly creative midfielder/fullback hybrid. If the spry youngster from Mainz doesn't join us this summer, he should be linking up with the Nationalmannschaft in Qatar. Provided things go as expected, German football fans will have Schmadtke to thank for one of their new heroes.

Miscellaneous Administrative Grade = 1+

Two components influence this grade. First, we'll need to credit both Schmadtke and his head-coach for retaining most of the players on their perceived Dead Weight Ledger back in January. Actors not playing a role in the first half of the season who then went on to unpredictably thrive include Renato Steffen, Yannick Gerhardt, Admir Mehmedi, and Paulo Otavio. The unchanged Oliver Glasner sides that went eight games without conceding a goal were built with many players on wouldn't have expected.

Glasner's selections showed what an attentive trainer he is. The 46-year-old Austrian transformed a few sparks on the training pitch into a wholly unanticipated "bulldozer" XI. This provides us a segue into the second point. As everyone recalls, this club's manager and coach endured a very public spat this past November. Virtually all football journalists expected a parting of company. Instead, the pair opted to acknowledge their disagreements and continue traversing their professional path together.

In the business of football, one rarely sees something much more commonplace in the layman's trades. Not to wax to philosophical, but colleagues possessing separate opinions tend to find a way to put aside their differences work together in the world of the everyman. This occurs less in an employment field where hundreds of candidates gladly line up for the worst of the jobs. A football club can always find another head-coach. Even Schalke.

That's what makes this mature handling of the situation by both parties all the more impressive. One really likes to see something like this, particularly when it leads to a successful outcome. Both sides accept their role. Glasner made the most of the players he had at his disposal whilst Schmadtke didn't allow a light dig at his ego to rattle him. Bravo for being mature about it, gentleman. See you both in the Champions' league next season.

Eintracht Frankfurt
2020/21 Administrative Grade = 1,53
Jan. 2021 Transfer Window Grade = 1+

In = Luka Jovic (LS)

Out = Bas Dost (CF), Danny da Costa (RB), Dominik Kohr (CM), Marijan Cavar (CM)

Fredi Bobic wasn't always the Bundesliga's hottest administrative commodity. Those of us who recall his time in charge of VfB Stuttgart remember a time during which his future in the business stood very much in peril. To Bobic's immense credit, he appears to have learned from his mistakes. In particular, the 49-year-old has become one of the cleverest balance-sheet masters in the entire league. Signing and then flipping Luka Jovic in 2019 netted his club an estimated €60 million. Now the Serbian sensation is back on a low-cost loan; a gift that keeps on giving.

Selling off overachievers and obtaining lower-cost players of promise requires both a solid footballing intuition and genuine fortitude. Bobic deliberately placed himself in the way of obvious criticism whilst building up arguably the Bundesliga's most improved club. The sale of Bas Dost in late December raised its fair share of eyebrows. The SGE's sporting CEO identified a lucrative opportunity and then proceeded to take a massive leap of faith. Bayern's Joshua Zirkzee was the only other viable striker available at the time. Bobic again made the right move by not desperately opting for the first option. A better one came round in time.

2020/21 Transfer Class Grade = 2,59

Amin Younes (1,5)

Luka Jovic (1,75)

Aymen Barkok (2,0)

Lucas Silva Melo "Tuta" (2,75)

Steven Zuber (3,0)

Adjin Hrustic (4,5)

Ragnar Ache (N/A)

Markus Schubert (N/A)

Even had Jovic not become available, this team is well built on the flanks and in the ten-spot. While it's true that Adi Hütter's double-ten often elicited justifiable criticism, it counted as a serviceable enough bridge until more attacking support could be procured. Furthermore, players like Amin Younes and Daichi Kamada eventually blossomed after getting some practice working as axial partners.

The team we're now looking forward to watching in the UCL next year occupied eighth place in the table at Christmas. It was against this backdrop that Bobic cashed in on Bas Dost; at the time the squad's second leading goalscorer. André Silva had ten tallies to his name. Amin Younes was in suspect form. Lucas Silva "Tuta" Melo had barely had any time to prepare as David Abraham's supposed replacement.

As the shift in grades shows, nearly every new actor has significantly stepped up their game. The much improved German Eagles owe their surge not to Jovic, but to other emerging standouts. Aymen Barkok and Steven Zuber have seen much less playing time, but still serve as positive influences on this campaign.

Miscellaneous Administrative Grade = 1+

One misses the sporting duo of Bobic and the retiring Bruno Hübner already. It's worth noting, however, that these two partners have by no means left a mess behind them. Three highly gifted young attackers await in the wings. Union Berlin's Christopher Lenz also heads to the country's commercial capital in a few short weeks. Thanks to several years of qualified stewardship, this team appears well calibrated for the immediate future and possibly several years beyond.

Credit Bobic with still dutifully working his job even with one eye fixated on his future appointment at Hertha BSC. This spring's Makoto Hasebe signing ensured that the squad will have a captain next season. Earlier in the year, Hübner and Bobic made certain that head-coach Adi Hütter and the side's best developmental player--Kamada--were inked to longer term deals. The Filip Kostic matter is a bit more complicated. Given the fluctuating nature of the Serbian's worth and some of the recent injuries, one should say that the tandem handled that issue about as aptly as possible.

1. FC Union Berlin
2020/21 Administrative Grade = 1,73
Jan. 2021 Transfer Window Grade = 1,5

In = Petar Musa (LS), Leon Dajaku (AM)

Out = Tim Maciejewski (RW), Lennart Moser (GK)

There's still more gushing to be meted out for the Bundesliga's great surprise of the 2020/21 campaign. We might as well lavish some praise on the Köpenickers while we still can. The audacious acquisitions of the January window may depart without having made a huge impact and losses of Marvin Friedrich and Christopher Lenz over the summer shall prove difficult to compensate for. A much tougher road lies ahead. For now, it's worth speaking with overwhelming enthusiasm about the forgotten East German club that could.

Lifelong German football zealots will have surely made a pilgrimage to the Stadion An der Alten Försterei back when the team scraped the bottom of the (at the time) semi-professional third regional tier. Even when die Eisernen were supported by a ragtag motley group of punks and skins, the proper kind of nostalgic football passion rang out through the bleachers. A pandemic that could have easily blasted this team out of the league before their most awesome fans could even enjoy a full season seemed a horribly cruel fate.

Sporting director Oliver Runhnert ensured that the team would be fit for it's second season with the transfer class we'll discuss below. Petar Musa and Leon Dajaku may not have been the best gems, but they were very much well-intentioned extensions of how Ruhnert organized the summer class.

2020/21 Transfer Class Grade = 2,71

Robin Knoche (1,5)

Max Kruse (1,75)

Cedric Teuchert (2,0)

Andreas Luthe (2,25)

Nico Schlotterbeck (2,25)

Taiwo Awoniyi (2,5)

Sebastian Griesbeck (2,75)

Keita Endo (2,75)

Loris Karius (3,0)

Niko Gießelmann (3,0)

Joel Pohjanpalo (3,0)

Petar Musa (4,25)

Leon Dajaku (4,25)

Almost every transfer has contributed in some way. Ruhnert and associates pocketed a cool €6.5 million by selling leading goal-scorer Sebastian Andersson to Köln. The Swedish international never had a direct replacement. Instead, the front office pulled five separate attackers in on loans and frees. The new players, deployed at various stages during the season, have together amassed 22 goals; ten more than Andersson pulled last year.

On the defensive end, new additions Robin Knoche and Sebastian Griesbeck are regular stalwarts. Nico Schlotterbeck and Niko Gießelmann have filled in well when deputized. Ruhnert also upgraded his keeper and, through the use of good complements, gotten a much improved season out of defensive linchpins Robert Andrich and Marvin Friedrich.

Miscellaneous Administrative Grade = 1+

Ruhnert's work should be studied as a textbook example of how clubs can upgrade economically for their second season in the top flight. Union remain the second-least valued team in the Bundesliga in terms of composite player worth. Only Arminia Bielefeld field a team of cheaper appraised players. Yet, here they are fighting for Europe. Though they may not quite get there, the fact that they never factored into this campaign's relegation race is astounding.

For whatever it's worth, the writer gladly accords Union President Dirk Zingler extra credit. The feisty executive may not have always been sensible in his goals, but the fact remains that he never stopped fighting for his fans. Whatever one's opinions on public policy in the COVID Era, the German footballing public at a bare minimum merited a seat at the table and a voice in the room. Debate is among the finest of things when more are present. Winning or losing a debate doesn't matter so long as those affected can participate.

"Class 2"

-FSV Mainz 05
-SC Freiburg
-RB Leipzig
-FC Augsburg
-Bayer 04 Leverkusen
-SV Werder Bremen
-VfB Stuttgart

An eclectic bunch occupy what is by far our largest group. In this bracketing, we've relegation candidates, the main title contender, and a few teams that don't often get the amount of attention they deserve. An analysis striving to be critical without being overly vindictive and laudatory without being overly obsequious finds that a full seven clubs are managed fairly well. It's interesting to delve into the second-level of marks and assess a wide-variety of teams for whom a most varied fate awaits.

FSV Mainz 05
2020/21 Administrative Grade = 2,08
Jan. 2021 Transfer Window Grade = 1+

In = Robert Glatzel (CF), Dominik Kohr (CM), Danny da Costa (RB)

Out = Jean-Philippe Mateta (LS), Dong-won Ji (CF), Issah Abass (CF), Dmitri Lavaleé (CB), Aaron Martin (LB)

Executive Christian Heidel shoulders his fair share of the blame for the dumpster fire that is FC Schalke 04. Somehow, upon his return to the Pfalz, the 57-year-old managed to immediately rediscover his managerial competence. Take a moment to consider just how intelligent this set of moves was. The loan-out of leading goalscorer Jean-Philippe Mateta shocked many. At that time, the Rheinhessen had only 17 points in the table. Off went the lead striker who, still, leads the team with seven 2020/21 goals.

Heidel secured a reported €3,5 million in loan fees for the Frenchman. This constituted a much-needed windfall for a club so desperately in need of an immediate cash flow. That amount offset much of the money the Nullfünfter had been deprived in gate receipts and easily covered the outlays they had to pay FC Liefering to purchase the contract of Bo Svennson. In terms of the salary budget freed up, bringing in teammates Dominik Kohr and Danny da Costa from Frankfurt was surely easy. Snagging players with some existing chemistry eager to prove themselves was also incredibly smart.

When one takes into account the legwork it took to park a further four of their players at clubs where they would receive more playing time, one simply must stand up and applaud Heidel, Svensson's coaching team, and newly appointed sporting director Martin Schmidt for getting it done. This is how personnel matters should be handled. It never fails to surprise how experienced and capable executives routinely fall down when it comes to cutting down dead weight on the roster via loans.

2020/21 Transfer Class Grade = 3,25

Kevin Stöger (2,5)

Dominik Kohr (2,5)

Robert Glatzel (2,75)

Danny da Costa (3,0)

Luca Kilian (5,5)

At this particular snapshot in time, one can anticipate that Kohr, and Robert Glatzel will continue to improve. Danny da Costa improved at a rapid clip before the latest injury. Note that Stöger's grade at the turn of the calendar year stood at 3,75. Two goals in two crucial matches since that snapshot assessment demonstrate how an acquisition often pays off long term. With Glatzel capturing his first Bundesliga goal seconds into his first start and Mr. Dominik "hard" Kohr already proving vital enough in his time to break into the Bulinews Team-of-the-Week, we're headed in the right direction.

Svennson and the team garnered some criticism for plugging in Kohr and da Costa immediately whilst taking it agonizingly slow with Glatzel. As it turned out, everything appeared to be based on deft observations in training. A well-practiced striking duo featuring Glatzel and young German talent Jonathan Burkardt can carry this team far. It looks as if disaffected veteran Adam Szalai and departing team captain Danny Latza were used as placeholders until something more appropriate to the team's new culture could be built. Well played.

Miscellaneous Administrative Grade = 2,0

Before lavishing too much praise on Heidel, Schmidt, and Svensson for what would be the greatest relegation escape in Bundesliga history, we'll need to emphasize that no such escape has been completed yet. In fact, the Pfälzer face the most brutal stretch of final four fixtures than any other team in the league. Bayern, Frankfurt, Dortmund, and Wolfsburg await in the last four weeks of the season. It's entirely possible that this club won't survive.

It nevertheless seems as if the side has been preemptively built for a campaign in the second division. There are enough actors either on the roster or parked abroad to render Mainz competitive in the lower flight. Contrasting this with fellow relegation-rivals Schalke (also on 7 points at the conclusion of the Hin-runde), this organization's board look like geniuses for not pressing the panic button and forcing their players to deal with five separate coaching regimes.

The board wisely bided their time until preferable administrative candidates could be procured. This counts for much in a business prone to disastrously impetuous decisions. The Nullfünfter stand a much better chance of avoiding prolonged obscurity than the Gelsenkircheners.

SC Freiburg
2020/21 Administrative Grade = 2,16
Jan. 2021 Transfer Window Grade = 2,75

In = (None)

Out = Amir Abrashi (DM), Luca Itter (LB)

The Breisgauer not only boast the league's longest serving trainer, but have also had top sporting manager Jochen Saier in place since 2013. Saier's name isn't one that pops up in the press often as he's more of a reserved leader. Appointed at the age of 35, Saier quietly goes about his work whilst working in close conjunction with head-coach Christian Streich. Every year they rebuild on a shoestring budget. Every year it works.

Insofar as the January transfer window is concerned, a self-confessed Freiburg enthusiast may be a tad harsh in assigning the grade. It's not so certain that getting Amir Abrashi off the roster was the right move. Additionally, Yannick Keitel could have been moved while Janick Haberer might have been sold. These criticisms are a tad nitpicky. It's probably for the best that Streich and Saier minimized their efforts. For that they receive a solid grade.

2020/21 Transfer Class Grade = 2,25

Keven Schotterbeck (2,0)

Florian Müller (2,0)

Woo-Yeong Jeong (2,25)

Ermedin Demirovic (2,25)

Baptiste Santamaria (2,75)

Benjamin Uphoff (N/A)

Guds Til (N/A)

The right additions count for so much. Note that Streich and Saier made no overt attempt to replace the main player who departed for greener pastures over the summer directly. Luca Waldschmidt functioned primary as a ten. Instead of seeking a similar positional actor, the club re-tooled with a defensive anchor in Baptiste Santamaria and a natural nine in Ermedin Demirovic. The first priority did not involve simply plugging a gap.

The only direct replacement came, obviously, at keeper. The administrative team snagged a practical upgrade for €7 million Alexander Schwolow with a cheap €200,000 loan fee in capturing Florian Müller as the deadline neared. The solution to Robin Koch's absence was more of a rotating central defense by committee, but it's worked well enough once the various players adjusted to the rotations by December.

Miscellaneous Administrative Grade = 1,5

The long-predicted unravelling of this club could, as always, be just around the corner. Fritz Keller's departure for the DFB leaves a leadership vacuum. Luckily, the board appears in no rush to fill the Presidential post for it's own sake. Surely, there must be some debts involved with the new stadium. A careful walk on the financial balancing beam awaits.

Somehow, one trusts the local stakeholders involved with this club to ensure that it's properly steered though the next precarious path. Next year shapes up to be even easier as none of the squad's current talent are actively being head-hunted. Saier has only three reliable candidates for what will have to be a much larger roster next year returning from loan. That tasks him with some urgent, yet easily manageable, work in the coming months.

RasenBallSport Leipzig
2020/21 Administrative Grade = 2,70
Jan. 2021 Transfer Window Grade = 3,5

In = Dominik Szoboszlai (LW)

Out = Tim Schreiber (GK), Dennis Borkowski (CF)

Beyond the rising star who looks to be unable to contribute this year, there's been quite a lot of praiseworthy activities in the days since the window closed. The Saxons have their replacement for Dayot Upamecano in the form of Mohamed Simikan. There's also a promising young striker on the way in the form Brian Brobbey. Lest we forget, the decision to defer on Josko Gvardiol merely delays the arrival of another helpful reinforcement. RB don't deserve to be pilloried for not going all in on a title challenge this year, particularly when they're still technically in it.

There remains little choice but to accord a below average grade in this case as the Szoboszlai signed proved a total flop. Note that there still exists a subtle distinction between a situation like that of Szoboszlai and, say, Schalke's obtainment of Klaas-Jan Huntelaar. There are ill advised moves that end up affecting a team's campaign and then there are those which deserve to be treated as a non-factor. Hence, Huntelaar gets a "6,0" grade whilst Szoboszlai sits out the calculus on an "N/A".

2020/21 Transfer Class Grade = 3,60

Justin Kluivert (2,25)

Alexander Sørloth (2,5)

Hee-Chan Hwang (3,0)

Benjamin Henrichs (4,75)

Lazar Samardzic (5,5)

Josep Martinez (N/A)

Dominik Szoboszlai (N/A)

What a difference from January. Alexander Sørloth has emerged as an effective signing after all. Hee-Chan Hwang, though still waiting for his first Bundesliga goal, also improved markedly. Justin Kluivert continues to impress; something few of us doubted the football family scion would do. It's most unfortunate to see Benjamin Henrichs' relevance decline further due to persistent injury. Alas, he's not matched the spectacular comeback story of former national team colleague Amin Younes.

Steadily improving form doesn't necessarily make the German Red Bulls ironclad title contenders. We're still looking at an uneven squad absent a true anchor. Goal contributions from 15 separate players carry this team up to second place. If Nagelsmann's crew were to knock off Bayern, it would count as a legitimate surprise. That isn't to say that their innovative young trainer doesn't deserve credit for his well designed match-specific tactics. A case of "small ball" outmaneuvering a behemoth just seems an improbable story.

Miscellaneous Administrative Grade = 1+

Here we must again face one of those inconvenient truths. The type of scouting networks developed by transnational giants like the Red Bull GmBH and City Football Group are the wave of the footballing future. The names of several players due to arrive this summer are listed above. To this we can probably add three to five more actors from feeder clubs like Salzburg, Campinas New York. Specific names include Caden Clark and Claudinho. There will be more.

Should sporting director Markus Krösche depart over the summer, it will ultimately prove immaterial. The front office manager of an MNC-football-model gets players directly delivered. That may not be what football lovers wish to hear, but it is the truth. All the talk of Krösche not being proactive enough in locking down some of his current talent also doesn't amount to much. RB have their replacements lined up and plenty of cash on hand. It would take an industrial-scale disaster to wrench this administrative engine.

FC Augsburg
2020/21 Administrative Grade = 2,79
Jan. 2021 Transfer Window Grade = 2,75

In = Laszlo Benes (CM)

Out = Felix Götze (CB) 

It's been another quiet, unassuming season of mid-table mediocrity for the town that combines the most quiet and unassuming aspects of both Bavaria and Swabia. For the tenth consecutive Bundesliga campaign, the Fuggerstädter appear safe from relegation. This happens every year in spite of the fact that they are regularly tipped as relegation favorites by the pre-season handicappers. Augsburg and Freiburg remain the two clubs that stubbornly defy easy categorization. Depending on which region one is from, a typical German holds a romanticized fascination with one or the other.

This writer's regional proclivities lead him towards Breisgau. Baroque music beats out banking. That doesn't mean he won't, quasi-begrudgingly, accord the FCA deserved respect. One must bear in mind that Augsburg remained above the relegation fray this year without lead strikers Alfred Finnbogason and Florian Niederlechner. The requisite goals have come from a solid variety of sources. In the past 18 months, managing director Stefan Reuter has specialized in plucking "pair" acquisitions; bringing in teammates from clubs like Schalke 04 and Borussia Mönchengladbach.

Laszlo Benes (to complement Tobias Strobl) is the latest shrewd move. It's also already paid dividends. As is often the case for the descendants of a prudent and forward-looking set of Bavarian-Swabian bankers, it's the non-active hedge-betting that counts. Reuter and the execs resisted clash flashes for players like Marc Richter and Felix Udoukhai. They also decided against releasing the likes of Rani Khedira or flash-cashing Robert Gumny.

2020/21 Transfer Class Grade = 2,63

Daniel Caligiuri (1+)

Rafal Gikiewicz (2,0)

Felix Uduokhai (2,25)

Laszlo Benes (2,5)

Michael Gregoritsch (2,75)

Tobias Strobl (3,25)

Mads Pedersen (3,25)

Robert Gumny (4,0)

Thirty-three-year-old Daniel Caligiuri secures "1+" status for being the unequivocal MVP of this team. Former Schalke short-term Schalke teammate Michael Gregoritsch constitutes the other half of the second "pair pluck" alluded to above. Finding a solid keeper and reliable fullback aren't easy tasks when it comes to the transfer market. Hence, Uduokhai and Rafal Gikiewicz receive higher marks than their base match performance levels might suggest.

With the FCA flying under the radar of so many, some will have doubtlessly missed that Reuther put together one of the league's better transfer classes. Augsburg frustrate some with their maddeningly consistent mid-table commonplaceness. As quick as supporters of more volatile clubs are to quixotically claim that they would give anything for boring stability, football fans readily denounce the organizations that actually supply it.

Assuming that players like Mads Pedersen continue to improve upon their current trajectory, not to mention the arrival of the eminently interesting Frederik Winther this summer, it could be the case that this club actually pushes higher up the table next year. That would play a huge role in silencing some of the FCA-detractors.

Miscellaneous Administrative Grade = 3,0

Having spoken about how the team has been carefully calibrated for the future, it's fair to note that the present could be significantly better. Head-coach Heiko Herrlich, perhaps infected by the club's conservative spirit, plays his tactics considerably much more cagey than in previous appointments at Regensburg and Leverkusen. The midfield diamond-box gets deployed even when it's completely unnecessary.

Once the Fuggers clog their way through a weak final field of opponents, Reuther should consider starting afresh with a new staff over the summer. It seems that the top exec was certainly right to stick with Herrlich through this scratch of a season, if only because it's extremely hard to attract someone glitzier to this region. For this reason, a club openly aiming to be average gets the average grade it desires.

Bayer 04 Leverkusen
2020/21 Administrative Grade = 2,80
Jan. 2021 Transfer Window Grade = 2,75

In = Demarai Gray (LW), Jeremie Frimpong (RB), Timothy Fosu-Mensah (RB)

Out = (none)

The active of administrators to address a team's deficiencies must be separated from the injuries that can't be foreseen. Rudi Völler  and company did what they could to solidify the roster in two key areas on both ends of the pitch. In the cases of Demarai Gray and Timothy Fosu-Mensah, they successfully underbid on players despite the fact that their clubs knew full well the type of cash they were sitting on after the Kai Havertz and Kevin Volland deals.

Naturally, once the curse of the Leverkusen right back spread from Santiago Arias and Lars Bender to Fosu-Mensah, this becomes a forgettable, if not totally moot point. Admittedly, it almost seems as if Völler overpaid for Jeremie Frimpong in clairvoyant anticipation of yet another injury at that position. We won't credit the former national team coach for doing so, however, as no such thing as clairvoyance exists.

One thing we will have to dock the Werkself sporting director for not being more active in seeking concerns another defensive midfield/distributive anchor. Given the ages of Charles Arnaguiz and Julian Baumgartlinger, Germany's red company team has been playing with red hot fire at that position all year. Some sort of solution begged for attention ahead of the defensive line. It served as quite the surprise to see it get no attention.

2020/21 Transfer Class Grade = 3,15

Patrik Schick (2,5)

Demarai Gray (2,75)

Lennart Grill (3,0)

Jeremie Frimpong (3,5)

Timothy Fosu-Mensah (4,0)

Santiago Arias (N/A)

Many of these numbers may seem unusually high or low. This owes itself to the fact that every player excepting Patrik Schick works on a small sample size. After wrapping up the autumn window dangerously low on incoming players, everyone knew that this club would conclude quite a few transactions in January. Völler and company had two months to prepare to ramp up the activity.

Now that the reinforcements have arrived, it's honestly very early to produce any sort of insightful assessment about their impact. By the time most of them found their way into the squad, head coach Peter Bosz struggled to rescue a 4-1-4-1 system that overachieved until opponents found a way to crack it. We assign grades anyway, ultimately labeling Schick a mostly successful solution.

Miscellaneous Administrative Grade = 2,5

Coming to the big question, did Völler pick the right time to sack trainer Bosz? Even more so than in the section above, there can be no definitive answer. One hasn't even had the opportunity to watch Hannes Wolf's Werkself play a single solitary match. It does certainly seem as if the team's horrible Rück-runde, along with the ignominious exit from the Europa League called for some action. If the club doesn't qualify for Europe this year, it will nevertheless have been a wasted move.

The weekly matchday column regularly takes the position that Bayer will, in fact, avail themselves of a soft remaining schedule and remain competitive in the race for the top four. Flying a bit blindly trying to handicap the prospects of a head-coach not seen in the Bundesliga since 2018, it still seems likely. Wolf gets a chance to debut against Schalke and then play Hoffenheim and Köln before facing a real test. The international break often proves an apt time for a shake-up. This remains a good team too.

SV Werder Bremen
2020/21 Administrative Grade = 2,83
Jan. 2021 Transfer Window Grade = 2,5

In = (None)

Out = Tahith Chong (RW), Ole Käuper (DM), Stefanos Kapino (GK)

First and foremost, sporting director Frank Baumann receives credit for remaining refreshingly candid about his club's financial situation from the onset of the window. The executive made no secret of the fact that the Hanseaten didn't have the wiggle room to try much of anything. He also coped to learning his lesson from the Davie Selke deal last January. No loan-arrangement that would place undo pressure on the balance sheet would be considered. Hindsight should also judge Baumann kindly for holding onto Milot Rashica until the attacker's worth rises again.

There remained little, off anything, the club's top personnel exec could do about Tahith Chong's recall. In such cases, one's hands are usually completely tied. The ManU prospect hadn't been performing well anyway. Baumann recalled two of his own loans, both keepers, back early during the January window so as to properly round out his roster and completed the parking of two players he needed to get off. It might have been nice to see him find locales for Oscar Schönfelder and Nick Woltemade, but perhaps he felt that shaving a 27-man roster too risky after last year's injury-plagued campaign.

2020/21 Transfer Class Grade = 4,0

Felix Agu (3,5)

Jean Manuel Mbom (4,5)

Patrick Erras (N/A)

Oscar Schönfelder (N/A)

Very little to speak of here. Baumann deserves credit not only for being open about how hamstrung he is, but also brazenly proceeding with a completely un-augmented team. The proud north Germans are, at best, a tiny notch better than the side that contested last year's relegation playoff. Compared to where they were at this juncture last season, that minute degree of improvement translates to twelve additional points and likely safety.

Say what one will about Florian Kohfeldt--and this writer usually does every week--a few small drops of blood squeezed from a stubborn stone have made all the difference this year. Using existing actors like Kevin Möhwald, Christian Groß, and Ömer Toprak, the young trainer has all but assured another year of Bundesliga football for the rabid fans of the Hanseatic coast.

Miscellaneous Administrative Grade = 2,0

Acutely aware that such a statement might come back to bite him, the columnist wholeheartedly endorses Baumann's decision to stick with Florian Kohfeldt through last year's relegation scare and the current campaign's bitter lows. All through this global pandemic, Bremen was the only club to act how one would normally expect a business dealing with revenue shortfalls to behave. They determined that a coaching change would prove too expensive and even liquidated team captain Davie Selke for some much needed cash.

Tempting though it may be to bust out the regional stereotypes like the ones strewn about in the Augsburg section, they don't really apply in this case. When one compares and contrasts how Bremen handled a talent-deficit crisis with that of north German neighbors Hamburger SV, the two Hanseatic cities took a completely different approach to their demise. Baumman and the Werderaner saved rather than splurged through a torrential downpour.

While "Der Dino" cycled through six trainers trainers in their two free-fall seasons, the SV kept one homegrown product in place. Results may not have been spectacular, but they're stellar enough to speak for themselves.

VfB Stuttgart
2020/21 Administrative Grade = 2,96
Jan. 2021 Transfer Window Grade = 2,5

In = (None)

Out = "Ailton" Ferreira Silva (LB), Maximine Awoudja (CB)

The celebrated Sven Mislintat took his foot off the gas pedal in the most recent window, leaving an oversized roster of 31 active players in place when he could have found locales for a few more players. One reason for this is that head-coach Pellegrino Matarazzo has found himself in need of extra midfielders on occasion. Roberto Massimo, Momo Cissé and Darko Churlinov have sometimes been used late-on for tactical reformats that still maintain the threat of some pace.

Erik Thommy surprisingly collected a pair of assists in relief in round 20's encounter with Leverkusen and got trapped for a start the very next week. Now that Silas Wamangituka has been lost for the duration of the campaign, it retroactively looks smart to have kept so many players on the ledger. One would have still likely to have seen Clinton Mola or Antonis Aidonis assemble some game practice elsewhere. The managers also okayed call-ups for players like Luca Mack and Lilian Egloff for no apparent reason.

Die Schwaben remain one of those squads susceptible to extra scrutiny as they receive detailed coverage every week. One tries to take such inherent bias into account when calculating an administrative grade. A feeling nevertheless persists that the VfB held back a bit too much, content to settle for a serviceable first year back in the top flight while Europe was actually very much within reach,

2020/21 Transfer Class Grade = 2,63

Gregor Kobel (1+)

Wataru Endo (1+)

Waldemar Anton (1,50)

Konstantinos Mavropanos (2,75)

Naouirou Ahamada (3,5)

Pascal Stenzel (3,5)

Erik Thommy (3,75)

Momo Cisse (4,0)

Two gold-star transfers push this cumulative grade up significantly. Matarazzo and Mislintat hit the jackpot insofar as structuring this team for top-flight football is concerned. They mostly focused on the defensive end. A dependable keeper (Gregor Kobel), a utilitarian midfield/defensive hybrid (Wataru Endo), and a solid pivot runner for the back-three (Waldemar Anton) can carry one very far against Bundesliga-level opponents.

Anton and Konstantinos Mavropanos aren't far off the top grade level. Injuries and a few trounced form dips keep them from elevating this defensive unit to one of the league's best. Attacking-minded midfielders haven't gotten much of a chance thanks to the fact that Wamangituka and Borna Sosa disproportionately pilot the machine. This has it's drawbacks sometimes, but can generally be considered for the best.

Misc. Administrative Grade = 3,75

Mislintat and Matarazzo have nothing to do with the sordid "Dattenaffäre" scandal enveloping the Swabian football club this season. Truth be told, the whole thing counts as a uniquely German mess of a non-issue that, for good reasons, most of the country's footballing public chooses to ignore. As implicit in the grade above, one can see that we're docking the VfB front office slightly for its handling of the disrepute, though definitely not allowing it to totally wreck the scorecard.

For those curious to know what all this administrative chaos revolves around, it's possible to give a concise summary. Some years back, the club's marketing department sold personal data of its members to an independent firm for commercial purposes. Such practices remain anathema to Germans irrespective of how ultimately harmless they are. For some of us, the real scandal concerns the hefty sums Stuttgart paid to a separate firm to investigate the breach. Member money was shelled out to this contract when, for example, the pitch sat in a deplorable state.

The incident also spawned some ugly internal politics with top level Thomas Hitzlsperger unbecomingly utilizing the opportunity to challenge President Claus Vogt for the presidency. One of Germany's most respected footballers engaged in a move that smacked of baseline-level opportunism. Though Hitzlsperger's claim may have come from a sincere place, it seemed more uncharacteristically driven towards personal gain. Thankfully, all parties eventually did their part to put the issue to rest. Overall damage to the organization appears negligible after Hitzlsperger's withdraw.

We move on after assigning a poor, but not catastrophic, grade.

Click here to find the second part.



Related stories