2. Bundesliga's conclusion:
Ten-man Fürth sensationally secure promotion, VfL Bochum capture fourth championship
By Peter Weis @PeterVicey
The "un-relegatables" off VfL Bochum 1848 captured their fourth 2. Bundesliga title on Sunday. A late goal from captain from captain Anthony Losilla propelled the club to a 3-1 victory over SV Sandhausen and the club's first season of top-flight German football in 12 years. 

The Bundesrepublik's second professional footballing division came to one of the weirdest and wildest finishes in recent memory. Despite being reduced to ten men by a red card for Anton Stach at the tail-end of the first half, SpVgg Greuther Fürth rallied to score three short-handed goals in the second 45.

Fürth's 3-2 win over Düsseldorf, combined with SV Darmstadt's 3-2 win over Holstein Kiel, meant that the Kleeblätter found the most improbable way to claim the second automatic promotion place.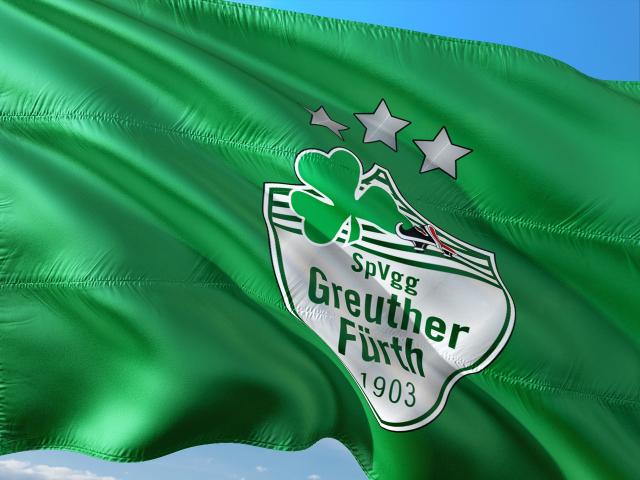 VfL Bochum 1848 and SpVgg Greuther Fürth are back in the Bundesliga after a wild Sunday ride of head-splitting permutations during the final set of simultaneous kickoffs. When the day began, it was clear that Fürth, Bochum, and Holstein Kiel would finish in the top three. Who would be the Champions, who would finish second, and who still had to contest a two-legged promotion/relegation playoff against 1. FC Köln remained unclear.


For the proud Franconian club of Fürth the day couldn't have gotten off to a more inauspicious start. Kiel jumped out to an early first-half lead against opponents SV Darmstadt 98 at home. Over at the Vonovia Ruhrstadion, Bochum scored first against visiting SV Sandhausen. Fürth not only fell behind 0-1 against Düsseldorf, but also lost pivotal anchoring midfielder Anton Stach to double yellows at 45+3.

It appeared as if Stefan Leitl's Kleeblätter were destined for the relegation playoff. Unexpectedly, they were gifted a way back into the match via a handball penalty. Captain Branimir Hrogta converted to level the score 1-1. As if to illustrate how little this meant, Fortuna's young sensation Shinta Appelkamp restored a 2-1 lead just three minutes later.

The Franconians nevertheless kept the pressure up. They were rewarded with two goals. Restored US International Julian Green scored in the 59th. Substitute Dickson Abiama added another in the 82nd. Meanwhile, further north in Kiel, Darmstadt's league-leading scorer Serdar Dursun completed a quick brace to pull his team in front of Holstein. The storks would eventually lose 2-3.

Bochum, who top the final table with 67 points, are the club of legendary German football writer Christoph Biermann. Fürth, famously supported by former US Secretary of State Henry Kissinger, finish in second with 64. Kiel, on 62 points, must continue their quest for their first ever season of Bundesliga football against Köln in the relegation playoff next weekend.

At the bottom of the table, Eintracht Braunschweig were relegated after a 0-4 beating from Hamburger SV. The Würtzberger Kickers had long since been assured last place. VfL Onsnabrück couldn't best Erzgebirge Aue to leapfrog Sandhausen. As a result, the Lilas must fight further for survival against FC Ingolstadt in next week's playoff.



Related stories