Bundesligists Hoppe and Justin Che earn first USA call-ups, Julian Green returns after long absence
By Peter Vice @ViceytheSS
USMNT head-coach Gregg Berhalter revealed a 27-man-roster for an upcoming friendly against Switzerland on May 30th today. On Monday, the squad will be reduced by four players for the upcoming CONCACAF Nations League Finals on June 3rd and 6th. 

For now, Schalke 04's Matthew Hoppe and FC Bayern II's Justin Che are two German club players who may celebrate their first call-up. SpVgg midfielder Julian Green also returns to the team to seek his first cap in nearly three years.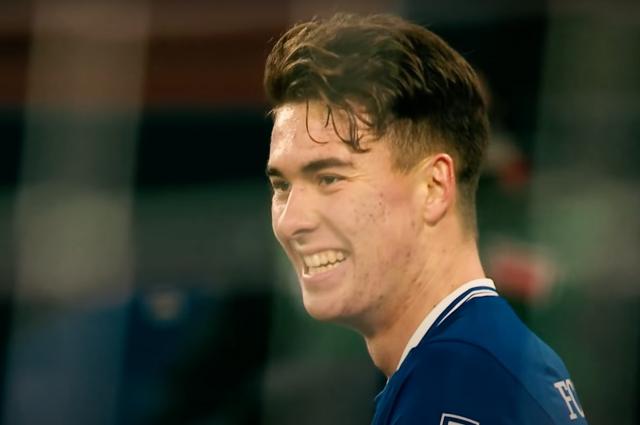 All the regular Bundesliga actors, save injured defender Chris Richards, made their way onto the latest incarnation of the United States Men's National Team. Giovanni Reyna, Josh Sargent, Tyler Adams, and John Anthony Brooks will travel with the team to St. Gallen in Switzerland for a friendly on May 30th.


It's likely that these four actors will also be part of the selection that contests the 2021 CONCACAF Nations League Finals in Denver, Colorado a few days later. Three additional German club players may not, but their call ups in themselves are noteworthy.

Schalke 04 surprise Matthew Hoppe has earned a look after a magnificent performance last weekend in the Bundesliga. Defender Justin Che, a FC Dallas product picked up by Bayern after a January trial, also earns his first call-up. The 17-year-old remains eligible to play for Germany and has expressed a willingness to consider it.

In easily the biggest piece of news insofar as German club footballers are concerned, Julian Green returns to the national team for the first time since November 2018. As American football fans will recall, Green constituted the biggest coup of the Jürgen Klinsmann-Andreas Herzog regime just prior to the 2014 World Cup.

The then 17-year-old Green then became the youngest player to score at a World Cup with a goal in the round-of-16 encounter against Belgium In the intervening years since breaking Lionel Messi's 2006 receord, Green has struggled to find playing time with both VfB Stuttgart and SpVgg Greuther Fürth in the second Bundesliga.

Now 25-years-of-age, the former Germany youth international has put together a stellar nine-goal campaign for die Kleeblätter. Fürth may clinch promotion to the top-flight when the 2. Bundesliga concludes on Sunday. They are at the very at least assured a promotion-playoff spot regardless of the outcome.



Related stories