Dortmund legend bids farewell to see out playing career in Polish fourth-tier
By Akhil Fisher @akhil_fisher
Lukas Piszczek bids farewell to Die Schwarzengleben after spending 11 years in Signal Iduna Park.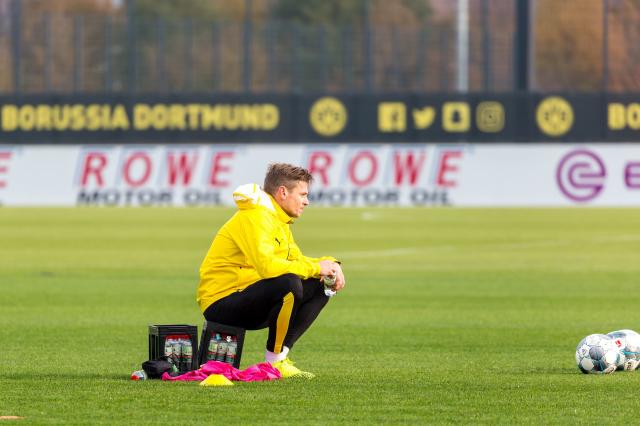 LKS Goczalkowice-Zdrój, Piszczek's hometown club have confirmed the arrival of their beloved youth product. The versatile defender has decided to see out his extensive playing career in fourth-tier Polish club.





Po 14 latach spędzonych w Bundeslidze wraca tam gdzie wszystko się zaczęło…@BVB ➡️ @lksgoczalkowice @piszczek_lp26 witamy w domu i życzymy powodzenia! 🔵⚪ #GOLczałkowice #piszczek pic.twitter.com/gHF6VnvkUV

— LKS Goczałkowice-Zdrój (@lksgoczalkowice) June 25, 2021


Goczałkowice-Zdrój is a tiny village in the Silesia province in southern Poland, approximately 375 kilometers southeast of Warsaw and close to the Czech Republic border.

The 36-year-old has mustered 382 appearances for Dortmund in the space of 11 seasons, scoring 18 goals in the process. He has been absolutely instrumental in the club's decade of success.

Speaking of his departure from the club, he said: "You guys don't realise how knackered I am. I'll return to Poland and just for fun, play for my old club LKS Goczalkowice. It would be nothing more to do with professional football - I will only keep myself fit there."


In Poland, alongside his playing career, he will help build prospective future talents through his tie-up with Dortmund in setting up the Lukas Piszczek academy.

On which, he commented: "I have concrete plans in Poland and have already postponed these plans for a year. I want to play with friends from my hometown club, where my father is vice-president, and take care of the youth academy that we started in 2019."

Auf wiedersehen Piszczek, a gift that keeps on giving.




More about Łukasz Piszczek