New Schalke midfielder Pálsson opens up on mental health struggles: "It's a strength to talk about one's emotions."
By Peter Weis @PeterVicey
New Schalke 04 signing Victor Pálsson has had what one might call a tumultuous career. The 30-year-old Icelandic international is the absolute definition of a journeyman footballer, having played for nine different clubs in eight separate countries since leaving the Liverpool Academy in 2010. 

Such a path brought with it its own consequences. The new S04 defensive midfielder opened up about some of his struggles with mental health issues in an interview appearing in the Sunday edition of Germany's Sport Bild. 

Journalist Maximilian Wessing conducted the interview. Bulinews' Peter Vice supplies the translation.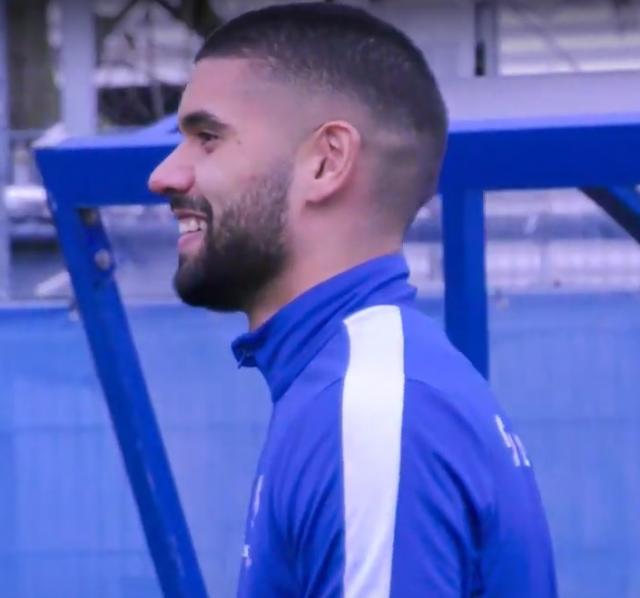 Since his days as a highly regarded prospect in the Kirkby Academy, it's been a wild ride over the past eleven years for new Schalke acquisition Victor Pálsson. The 30-year-old has played in England, Scotland, the USA, the Netherlands, Sweden, Denmark, and Switzerland before finally settling down in Germany's second division with SV Darmstadt 98 for three seasons.


Along the way, he's been an intermittent call-up for the national team of his native Iceland. While Iceland remains his native land, Pálsson can also finally label Germany his sporting home. Prior to last season, he had never spent more than two years in one place. A targeted signing of former Darmstadt trainer Dimitrios Grammozis this summer, the veteran defensive midfielder now prepares to begin his fourth consecutive season in Germany's second footballing flight.

Germany's main sporting tabloid of sometimes conducts in depth sporting interviews with footballing professionals working in the Bundesrepublik. As is often the case when a full interview transcript is available on the newspaper's German website, we here at Bulinews are pleased to supply a translation.

[Journalist] Wessing: Victor Pálsson, there are two tattoos on your calves. On one you have a smiling face, on another a sad one. What's that about?

[Player] Pálsson: When I was with the Iceland U18s, we had a match in the Czech Republic. We had the day off. It was raining and we had nothing to do. I was only 16-years-old so I went to a tattoo studio. A teammate and I came up with the ideas of emojis. The happy face is on my right calf because I'm right-footed. I wouldn't do that today. [laughs].

Wessing: At the end of last year, your mother passed away after a battle with alcohol and drug addiction. Would you like to speak about how you traversed this time?


Pálsson: That was probably the darkest time of my life. A bunch of things came together. I was injured and had to have surgery. That very day, two days after I woke up from anesthesia, I was told that my mother had passed away. At a moment like that, one's world shatters.

Wessing: And what happened next?

Pálsson: I just fell into a deep, dark hole. Losing my mother--my best friend--that was the most painful moment of my life. And yet, I tried to pull something out of that dark time, some sort of positive energy. When you go through a phase like that, you can fashion some personal strength out of it. I managed to get fit again, prove myself on the pitch, and get signed by Schalke 04. I view that as a personal victory.

Wessing: And the darkness?

Pálsson: Yes. My mother was addicted to alcohol and drugs since I was a child. For me, there were many challenges off the pitch. And I can tell you quite honestly, football probably saved my life. I certainly didn't choose the easiest path, but that's how I'm so mentally strong now on and off the pitch. That's how I became the person I am today. I have no regrets.

Wessing: Did you seek out professional help along the way?

Pálsson: Yes. I've been working with professionals and psychologists for many years, always working on mental health for the pressures on and off the pitch. Ever since I was 16, I talk openly about these issues. From my perspective, it shouldn't be the taboo subject that it still is, especially in sports.

Wessing: Do you also speak on the topic of depression?

Pálsson: Yes. I've been in professional football for 14 years and played in several countries. Unfortunately, there is still a certain macho mentality in the footballing world; among both clubs and fans. You always have to be strong. You can't show any weaknesses or talk openly about your feelings. But that's nonsense. If you can talk openly about emotions, I consider that a sign of strength.

Wessing: Do you also talk about them with your teammates?

Pálsson: Of course I do. In the past, people didn't even know how to deal with them [emotions], because it's so uncomfortable in football, so uncomfortable in our society.

Wessing: Do you forget your memories and worries when you're on the pitch?

Pálsson: Football is my oasis of well-being. When I'm playing, I don't think. All that counts is the next duel, the next pass. On the pitch, I forget my worries. But that's something else I had to learn through professional counseling. I realized that there are two worlds; the one on the pitch and the one off it. When I'm playing football, I'm working. No one can reach more there, no one can accost me.

Wessing: You and Schalke trainer Dimitrios Grammozis know each other from your time together at Darmstadt. You are said to have a friendly relationship. Is this the case?

Pálsson: For me, first and foremost, he's a very good coach. At Darmstadt, we were very sad when he left the club. He has a clear plan, a good approach, and knows exactly how he wants football to be played. These are the qualities that a leader needs. I am very happy to work with him again now. We've spoken a few times over the last few months. It wasn't just about football, but also basic things. He was one of the first people to call me when my mother died. I won't forget that.

Wessing: Will you now serve as his leader at Schalke?

Pálsson: I can promise that I will do everything in my power to succeed here. But at the same time I expect everyone to give 100 percent. I'll have a problem with it if I see it otherwise. In this spirit, I'd like to get something off my chest.

Wessing: Namely?

Pálsson: As a central midfielder, I'm certainly not a player like Sergio Busquets, not one of those gifted technicians. You could say, somewhat flippantly, that I'm a decent footballer. But I can give this team something that perhaps hardly any other player can bring to it; my personal experience, my attitude, may mentality. Everyone has good and bad days, but I will do everything in my power to be successful with this club. If someone had told me two or three years ago that I would play for Schalke, I would have laughed at them. But now I'm here and my first impression of the team is really very good. Together we can accomplish a lot here.




More about Victor Pálsson